GSD Program graduates first class from Indian subcontinent, launches open call for 2023 and 2024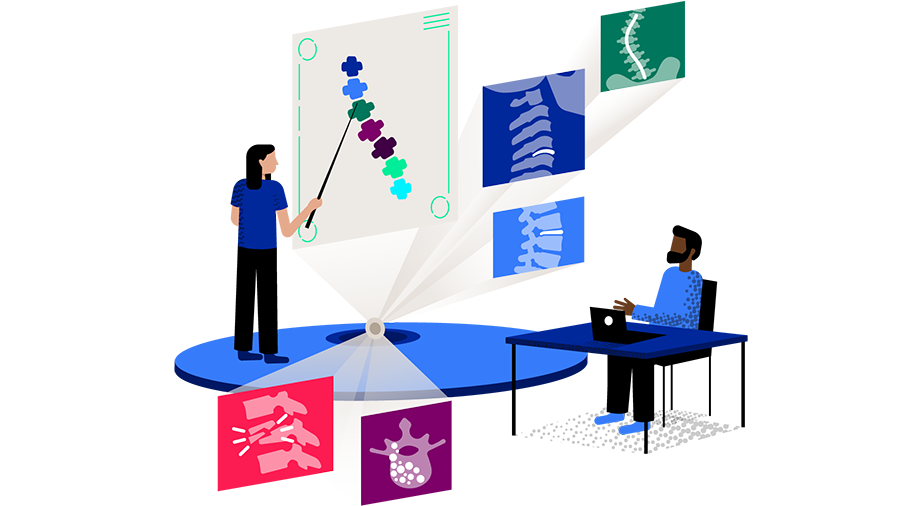 AO Spine's Global Spine Diploma (GSD) Program continues to certify knowledge and advance careers all around the world, with the graduation of its first class from the Indian subcontinent and the launch of its open call for applications to the 2023 and 2024 classes.
The February 4, 2023, commencement ceremony in New Dehli, India, is among the program's notable milestones:
• Nine participants from the Indian subcontinent started the program in 2021 and have now graduated.
• In 2022, the program grew internationally to 120 participants who, along with 45 faculty members from 15 countries, now moved on to Semester 2 of the Program.
• In 2023, the program's format has been further improved: It will be shortened from 21 months to twelve months, with sharpened focus on video content and live case discussions—components most valued by participants.
Recent graduates provided excellent feedback that is helping to shape the program going forward. For example, several participants particularly valued the programs interactive content.
"I loved the program because it is interactive, covers all topics in spine, and allows you to go at a pace that can be easily accommodated in your professional schedule," said Dr Pratyush Shahi.
Furthermore, several participants provided enthusiastic feedback about the program's expert faculty.
"The best thing about the program is discussion with the faculty stressing core concepts and clearing doubts," Dr Vivek Yadav.
"Comprehensive practical knowledge on all aspects of spine care delivered by exceptional faculty"
is how Dr Pratheesh Ravindran described his experience in the program.
AO Global Spine Program Chairperson Bryan Ashman explained how the program certifies knowledge and advances careers.
"The AO Global Spine Diploma Program is driven, written, and taught by world-renowned surgeons, for surgeons' needs, and will bring the participants' knowledge and skills to a new level," he said. "Surgeons get the chance to participate in the worldwide advancement of spine care and require vast knowledge in spine surgery to advance their careers."
He added that the program covers multiple spine pathologies such as trauma, degeneration, pediatric deformity, adult deformity, oncology, infection, spinal fragility fractures, and inflammatory spondyloarthropathy.
"The syllabus is derived from the AO Spine Curriculum, which is based on entrustable professional activities—or EPAs," Ashman explained.
Call for applications now open
The call for applications for the 2023 and 2024 Global Spine Diploma Program is now underway and continues until the end of April. The UEMS-EACCME® accredited program offers participants the opportunity to learn—in just three to five hours per week—efficiently and flexibly in small online groups. Recently graduated orthopedic surgeons and neurosurgeons will benefit from a sophisticated syllabus based on a thorough curriculum written and taught by world-renowned surgeons, as well as an optimized learning management system.
Faculty members are welcome to encourage their residents and junior surgeons to apply for the Global Spine Diploma Program here.