AO Spine Knowledge Forum Spinal Cord Injury (SCI)
Building on worldwide research partnerships for global impact
Goals
The AO Spine KF SCI seeks to define new treatment approaches and address critical knowledge gaps to enhance outcomes for both traumatic and non-traumatic spinal cord injury patients by performing research projects that bring significant impact to the spine surgeon community. They will do this by addressing the following knowledge gaps:
Central cord pattern of incomplete tetraplegia in the setting of a mechanically stable cervical spine: what is the role of early surgery?
What tools could be used to better understand and characterize a cord injury? For example, MRI, intraoperative ultrasound?
What is the best way of achieving decompression?
What additional guidelines are necessary for surgeons treating SCI patients?
Filling the knowledge gaps in degenerative cervical myelopathy (DCM) through the AO Spine RECODE project.
Ongoing research projects
Traumatic incomplete cervical tetraplegia without instability: a prospective multicenter feasibility study of outcomes and prognosis

Principal investigator:

Jefferson R. Wilson

Co-Principal Investigator:

Brian Kwon

Goals:

To determine the feasibility of collecting a set of outcomes assessing hand function, gait, spasticity, neuropathic pain, and quality of life in incomplete cervical spinal cord injury patients without spinal instability and conduct exploratory analysis. The results of this study will be used to plan a large prospective study with the ultimate goal of identifying the role of timing of surgery in the management of this patient group.

AO Spine-Praxis Clinical Practice Guidelines

Leadership team:

Brian Kwon
Michael Fehlings
Nathan Evaniew
Lindsay Tetreault

Goals:

To generate three clinical practice guidelines to implement evidence into practice. These guidelines will contain evidence-based recommendations intended to optimize the care of spinal cord injury (SCI) patients worldwide. The guideline topics include:

Timing of surgical decompression (update of AO Spine guideline from 2017).
Hemodynamic management of acute SCI (update from AANS/CNS guideline from 2013).
Management of perioperative SCI (de novo guideline).

Collaborators:

Praxis Spinal Cord Injury Institute - https://praxisinstitute.org/
Aggregate Analytics Inc.

Principal investigator:

Mark Kotter

Co-Principal investigator:

Benjamin Davies

Goals:

The AO Spine RECODE-DCM group created a 'Research Toolkit' to equip scientists with the tools to make their studies robust, comparable, and focused on the outcomes that matter most for people with Degenerative Cervical Myelopathy. To address the established research priorities, international special-interest 'incubators' (groups of clinicians, other healthcare professionals, and individuals with lived experience) were formed focusing on: Natural History, Diagnostic Criteria, and Peri-Operative Rehabilitation. These groups are led by Knowledge Forum representatives.

To learn more and join the global community, please go here
Completed research projects
KFT SCI completed Database merge

Combining data from two existing registries (NACTN and STASCIS)

Principal investigator (PI):

Michael Fehlings

Goals:

To combine two existing databases on patients with spinal cord injuries treated surgically (NACTN and STASCIS) and to assess descriptive data on injury/surgery details, as well as the ASIA score and complications reported

Documents:

Development of evidence-based clinical guidelines for the treatment of acute spinal cord injury (SCI)

Principal investigator:

Michael Fehlings

Goals:

A set of systematic reviews will deliver an understanding of the current state of the field. Based on this knowledge, a global team of clinical experts in SCI will then go through the rigorous process of developing evidence-based clinical guidelines for the treatment of acute spinal cord injury. Injury specific to the five selected topics:

Use of methylprednisolone
Timing of decompression
Role and timing of magnetic resonance imaging
Type and timing of anticoagulation
Type and timing of rehabilitation

Note:

Co-sponsored by AO Spine North America

Documents:

Guidelines Special Issue
Publication summary

Guidelines:

A multi-center, randomized, placebo-controlled, double-blinded trial of the efficacy and safety of Riluzole in acute spinal cord injury

Principal investigator (PI):

Michael Fehlings

Goals:

Aims to evaluate the efficacy and safety of Riluzole in the treatment of patients with acute spinal cord injury. The primary objective is to evaluate the superiority of Riluzole, as compared to a placebo, in improving motor outcomes as measured by the ASIA Motor Score at six months follow-up, in patients with acute traumatic spinal cord injury, presenting to hospital less than 12 hours after injury.

Note:

Co-sponsored by AO Spine North America, US Department of Defense, Christopher and Dana Reeve Foundation, Ontario Neurotrauma Foundation, Rick Hansen Institute

Documents:

ClinicalTrials.gov Identifier: NCT01597518

Modulation of Inflammatory Responses

Modulation of Inflammatory Responses Using Neural Crest Derived Dental Pulp Stem Cells Following Acute Spinal Cord Injury

Principal investigator:

Ryan O'Hare Doig

Co-Principal investigators:

Brian James, Christopher Freeman, Stan Gronthos

Goals:

Aims to develop a better understanding of the pathophysiological pathways and effects of stem cell distribution, survival and differentiation, following spinal cord injury using advanced imaging and labelling techniques
KF Spinal Cord Injury (SCI) Steering Committee
Brian Kwon
Chairperson
University of British Columbia
Vancouver, Canada
Shekar Kurpad
Chairperson-Elect
Froedtert & the Medical College of Wisconsin
Milwaukee, USA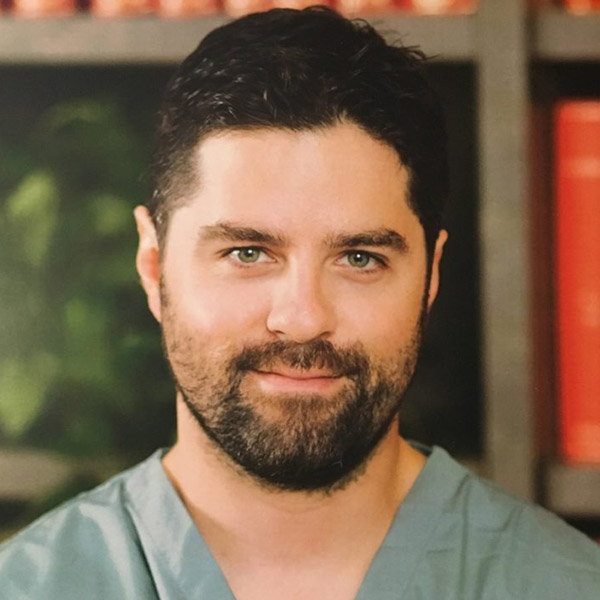 Jefferson Wilson
St. Michael's Hospital
Toronto, Canada
Vafa Rahimi-Movaghar
Tehran University of Medical Sciences
Tehran, Iran
James Guest
University of Miami
Miami, USA
KF Spinal Cord Injury (SCI) Advisory Board
Bizhan Aarabi
University of Maryland
Baltimore, USA
James Harrop
Thomas Jefferson University
Philadelphia, USA
Michael Fehlings
University of Toronto
Toronto, Canada
Mark Kotter
University of Cambridge
Cambridge, UK
KF SCI Associate Members
Benjamin Davies, University of Cambridge, Cambridge, UK
Ryan O'Hare Doig, South Australian Health and Medical Research Institute, Adelaide, SA, Australia
Nathan Evaniew, Foothills Medical Centre, University of Calgary, Calgary, AB, Canada
Farzin Farahbakhsh, Tehran University of Medical Sciences, Tehran, Iran
Mario Ganau, Oxford University Hospitals NHS Foundation Trust, Oxford, UK
Daniel E. Graves, Thomas Jefferson University, Philadelphia, PA, USA
Yoon Ha, Severance Hospital College of Medicine, Yonsei University, Seoul, Korea
Christoph Hofstetter, University of Washington, Seattle, WA, USA
Rex Marco, Houston Methodist Hospital, Houston, TX, USA
Paul Koljonen, Queen Mary Hospital, The University of Hong Kong, China
Allan R. Martin, University of California, Davis, CA, USA
Narihito Nagoshi, Keio University School of Medicine, Tokyo, Japan
Hiroaki Nakashima, Nagoya University Graduate School of Medicine, Aichi, Japan
Chris Neal, Maine Medical Center, Portland Maine, USA
Ricardo Rodrigues-Pinto, University of Porto, Porto, Portugal
Lindsay Tetreault, NYU Langone Health, New York, NY, USA
Aditya Vedantam, University of Miami, Miami, FL, USA
Paula Valerie ter Wengel, Haaglanden medisch centrum, Haaglanden, Netherlands
Anthony DiGiorgo, University of California, San Francisco, CA, USA
Lukas Grassner, Medical University Inssbruck, Innsbruck, Austria
Ari Nouri, Geneva University Hospitals, Geneva, Switzerland
Aminul Ahmed, King's College London, London, UK
Andrew Milby, Emory University, Atlanta, GA, USA
Daipayan (Deep) Guha, Hamilton General Hospital, Hamilton, ON, Canada
Konstantinos Margetis, Mount Sinai Hospital, Toronto, ON, Canada
Olesja Hazenbiller
Senior Project Manager
"We are defining critical knowledge gaps that represent areas of research in the future. We'd like to see this lead to changes in clinical practice, improved outcomes, and changes in society with better access to care."
Michael Fehlings