AO Spine guidelines
Treatment recommendations ready for use in your daily clinical practice—developed by AO Spine Knowledge Forums
Clinical Practice Guidelines—Management of Degenerative Cervical Myelopathy (DCM) and Acute Traumatic Spinal Cord Injury (SCI)
AOSpine Knowledge Forum (KF) Spinal Cord Injury (SCI) addresses the controversies around treatment of traumatic SCI and outlines how to best manage these patients.
---
We encourage clinicians to make evidence-informed decisions to improve outcomes and help patients accept a new lifestyle.
---
The DCM guidelines ensure appropriate management in the elderly population and define treatment strategies for patients whose professional duties or daily activities are significantly impaired.
---
The guidelines were published in Global Spine Journal (GSJ), September 5, 2017, Vol. 7(3).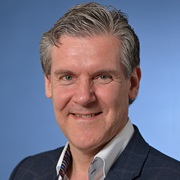 "We hope these guidelines will promote shared decision making among physicians, patients and their families, standardize care worldwide, and encourage future research to address remaining knowledge gaps."
Michael Fehlings, Principal investigator
Spine oncology treatment recommendations
AO Spine Knowledge Forum Tumor provides the reader and clinician with trustworthy evidence-based treatment recommendations for both primary and metastatic spine tumor patients.
You might also be interested in