AO Trauma NA fellows introduction letter
Dear AO Trauma NA Fellows,
Welcome all of you to AO Trauma North America (AO TNA) as you start your 2022-2023 fellowship year.
If you don't already know, the institution that you have selected to complete your fellowship training is a recognized AO TNA fellowship site. There are only a limited number of approved fellowship sites within the US and Canada as it is a highly competitive process and therefore a prestigious honor to be recognized as an AO TNA site.
Fortunately for you all, that means that you are AO Trauma North America Fellows! For those that do not know, AO Trauma is a unique professional and medical association of trauma surgeons with both local and international presence representing some of the world's greatest talent in trauma care.
As an AO TNA fellow, you will receive many opportunities and benefits to help you through your fellowship year. Some of the benefits that you will receive (but not limited to):
Opportunity to apply to the 2023 Davos Fellows Experience

Opportunity to apply for an AO TNA Fellows Research grant

Opportunity to apply for a Young Investigator Research Development Award

Invitation to our Fellows Only Courses

Invitation to our Fellows Webinar Series

Opportunity to attend the AO TNA Fellows Forum

Opportunity to apply for an AO TNA Named Fellowship

Many opportunities to get involved in the AO Trauma organization and shape the future of trauma care
You can read more about each of these opportunities on the AO TNA website as well as the AO TNA Fellows Portal. The AO TNA Fellows Portal will be your number one resource during your fellowship and includes things such as: upcoming Fellows courses, important dates and deadlines, research funding opportunities, and much more.
Jonathan O'Neal, Fellowship Program Coordinator for AO Trauma North America, will be your main point of contact for all these opportunities and more, so be on the lookout for his emails! You will start to hear more details from him shortly.
This will be a great year and we look forward to working with you throughout this very special time in your professional career.
Best regards,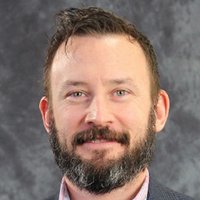 Timothy Achor, MD
Chair, AO Trauma NA Fellowship Committee
University of Texas Health Science Center
McGovern Medical School at Houston
Memorial Hermann Texas Medical Center