AO Spine NA fellows introduction letter
Welcome to becoming an AO Spine North America (AO SNA) Fellow!
I am proud to be elected as Chair of the AO SNA Fellowship Committee and serve along with a number of dedicated volunteer spine surgeons working to provide you with a solid foundation for your spine surgical training as you embark on a fulfilling career in spine surgery.
We do this by connecting you with your orthopedic and neurosurgical colleagues to share experiences and knowledge in a surgical spine practice, focusing on areas which will enhance your fellowship and residency training, and create a platform for cogent discussion and debate.
Through the AO fellowship process, you will experience all aspects of our tripartite mission in augmenting your clinical spine training with educational opportunities and research, which culminates in the spring at our AO SNA Fellows Forum.
In addition to sharing knowledge and exchanging experiences of the latest impact of scientific publications and new technologies for patient care, AO Spine NA also gives guidance and direction about the "business" of our profession with our Practice Essentials sessions and networking events for your career such as at our Global Spine Congress.
Our fellowship education is a critical mission of the AO, and we are always looking at how to provide you with better tools to prepare for a meaningful clinical practice. We develop new knowledge to guide us with surveys and peer-reviewed publications from our education and research committees, and which foster our improved understanding of spinal pathology and guiding changes to improve patient care.
The AO is an amazing group of dedicated individuals and the open, accessible organization of the AO is an incubator of many local and national leaders in orthopedics and neurosurgery. We encourage the participation of all our fellows within AO well past your graduation.
AO SNA continues to play a critical role in training the future generation of spine surgeons, and we look forward to working with you and your involvement in the AO as we advocate for our field and patients!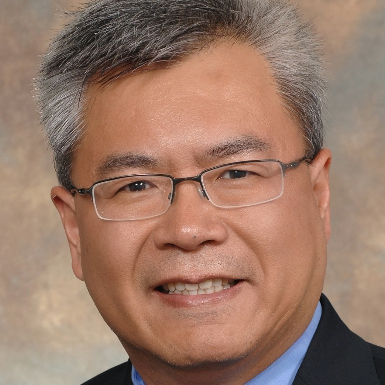 Joseph Cheng, MD, MS
University of Cincinnati College of Medicine