AO Trauma Hand NA Advanced Upper Extremity Trauma and Flap Course: A Cadaver Based Study
Develop hands-on knowledge and expertise regarding soft tissue handling and respect for the biology of fracture management, including exposure and implant selection, tendon repairs, and nerve transfers
October 20-22, 2022, Tampa, Florida
Description
Anatomical relationships between the skeleton and its surrounding soft tissue uniquely influence function, and these intimate relationships acquire even greater importance in the hand and wrist. The location of the tendons and neurovascular structures render them susceptible to injury at the same time the bone is injured. The associated soft tissue injury can influence the outcome to a greater extent than the bone injury.

This hands-on cadaveric course emphasizes soft tissue handling and respect for the biology of fracture management. Participants will be able to determine which soft tissue exposures and which type of implants are best suited for specific fracture patterns. This course also has separate modules on soft tissue procedures such as tendon repair, nerve transfers, and local/regional flap coverage. Participants will have the opportunity to evaluate their own fixation with an on-site mini C-arm. Expert faculty will demonstrate procedures and share "How I Do It" tips and technical pearls with the participants.
Learning will be delivered through
Lectures
Case discussions
Hands-on practical lab exercises with human anatomic specimens

Directly provided by AO North America.
Upon completion of this event, participants will be able to
Differentiate the fracture parameters that influence fixation and arthroplasty options for fractures
Combine fracture reduction and fixation principles with anatomic exposure
Utilize the AO Principles of fracture fixation to the soft-tissue restraints
Interpret the fracture radiographs and relate these parameters to fixation type decisions

Enrollment in this course is open to practicing orthopedic, plastic, and general surgeons who are interested in expanding their knowledge, skills, and clinical judgement in managing problems of the upper extremity and hand. Orthopedic and plastic surgery residents and fellows may find this course beneficial.
Jay Bridgeman, MD, DDS
Missouri Orthopaedic Institute
University of Missouri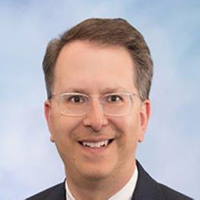 Jeffrey Lawton, MD
University of Michigan