AO CMF NA fellows introduction letter
Dear AO CMF NA Fellows,
On behalf of the AO CMF North America (AO CMF NA) Fellowship Committee, we welcome you as an AO CMF NA Fellow for the 2022-23 academic year. My name is David Powers and I am the AO CMF North America Board Director responsible for oversight of the AO CMF Fellowship Program.
If you aren't already aware, your current institution has been recognized as an AO CMF NA fellowship site. There are currently only 17 approved fellowship sites within the US and Canada as it is a highly competitive process and therefore a prestigious honor to be recognized as an AO CMF NA site.
Fortunately for you all, that means that you are AO CMF North America Fellows! For those that do not know, AO CMF is a unique professional and medical association of surgeons with both local and international presence representing some of the world's finest talent in CMF care.
As an AO CMF NA Fellow, you will receive many opportunities and benefits to help you through your fellowship year. Some of the benefits that you will receive include (but are not limited to):
Invitation to our Fellows Forum to be held 10-13 November 2022 in Tampa, FL (one fellow per fellowship site)
Participation in an Advanced Course is required as part of the AO CMF NA Fellowship Award. Fellows should select one of the following which must be funded independently of AO CMF NA or with your institution's award funds:
Maxillofacial Reconstruction: A Focus on Ballistic Injury Management
6-8 January 2023 – Rosemont, IL
Many opportunities to get involved with AO CMF and AO CMF NA and to shape the future of CMF care
The Advanced Cadaveric Training Educational Activities are unique chances to augment your Fellowship training by gaining personal "hands-on" training with internationally-renowned thought leaders in all aspects of CMF trauma and reconstructive surgical care.
To help you along your way, we have built an AO CMF NA Fellows Portal. Here, you'll find information on upcoming courses and opportunities as well as information regarding your status as a fellow with AO CMF NA. Please bookmark the following page and visit frequently: aofoundation.org/aona/cmf-fellows-portal. In addition, please change the settings on your email server to allow messages from aona.org.
I would like to also introduce you to Allison Babb, who is the Program Coordinator for AO CMF North America. Allison will be your main point of contact for all these opportunities and please make sure to watch for her emails.
This year promises to be a great one, and I look forward to working with you throughout this very special time in your professional career. Please do not hesitate to reach out to me directly if you have any questions at my personal email address: David.Powers@duke.edu
Welcome to the AO!
Regards,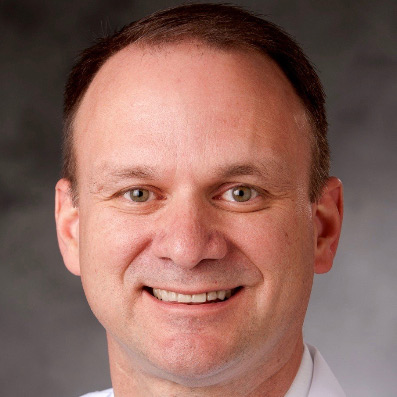 David B. Powers, MD, DMD, FACS, FRCS (Ed)
Professor of Surgery
Duke University Medical Center
AO CMF North America Board of Directors