One AO 2022: Experience "Connections"
Thanks to those who attended One AO 2022!
Reconnect with friends, peers, and colleagues, reflect on how our lives have changed in the past two years, and renew your commitment to fellowship and community. Explore One AO 2022 topics and speakers below, as well as our COVID-19 health and safety policy.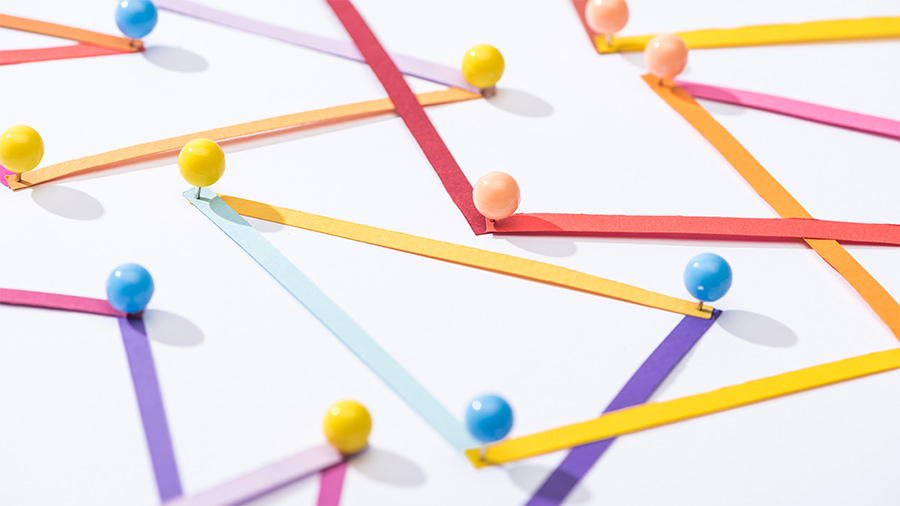 Click below to access the complete program information for the One AO 2022 event, including the AO North America leadership meetings being held on days prior.

COVID-19 health and safety policy

Our main objective is to provide a safe environment for attendees to connect, reflect, and reconnect with their community.

AO NA will require participants to upload a proof of COVID-19 vaccination prior to their travel. This will provide the necessary verification of full vaccination. We will also keep participants abreast of ongoing changes, if any. AO NA will continue, as with other events, plans consistent with best practices issued by CDC and OSHA, including vaccination and mask requirements.

One AO 2022 participants will:

Report to the AO NA staff any symptoms of COVID-19 they may experience
Comply with all applicable guidelines imposed by federal, state, or local authorities or agencies
Use hand sanitizer and wash hands regularly

By registering for One AO 2022, participants have agreed to the assumption of risk regarding the COVID-19 pandemic. Participants understand that there are significant risks associated with the novel coronavirus and its variant strains (collectively, "COVID-19") throughout the world.

Participants acknowledge the contagious nature of COVID-19 and voluntarily assume the risk that you may be exposed to, or infected by, COVID-19 by participating in an AO NA program and that such exposure or infection may result in illness, permanent disability, and/or death.

Participants freely acknowledge, understand, and realize the risk of becoming exposed to, or infected by, COVID-19 may result from the actions, omissions, or negligence of themselves and others, including, but not limited to, event participants, course instructors, representatives from the hotel and transportation vendors, and others, fully assuming and accepting all known and unknown risks of such activity.

Participants authorize AO NA to transport them to any medical facility or hospital, and they authorize medical personnel (and any qualified participant/instructor) to render emergency medical care if needed.

Participants will notify AO NA if they, any individual residing with them, or anyone they have come into close contact with begins to experience symptoms of COVID-19, undergoes treatment for, or is directed to self-quarantine within 10 days prior to the start of the course.

Within 10 days after the event concludes, participants will notify AO NA immediately if they are directed to self-quarantine and/or test positive for COVID-19. Participants authorize the use or disclosure of this medical information to be communicated by AO NA to AO NA leadership.

Further information about vaccine verification and other logistics will be provided closer to the event.

If you have any questions or concerns, please contact memberrelations@aona.org.
Healthcare connections
Stephen K. Klasko, MD, MBA
Dr. Stephen K. Klasko is an advocate for transformation in health care and higher education.
As president and CEO of Philadelphia-based Thomas Jefferson University and Jefferson Health from 2013 to 2021, he leads one of the nation's fastest growing academic health institutions based on his vision of "healthcare at any address." Jefferson Health grew from two to 18 hospitals, including a Medicare payor organization and a pioneering connected care initiative. His 2017 merger with Philadelphia University created a professional university with top-20 programs in fashion, design, health, and the first design-thinking curriculum in a medical school.
His ideas earned him a tie for #2 "Most Influential" by Modern Healthcare 2018, and as #21 in Fast Company's 100 Most Creative People in Business 2018. He has been dean and CEO of three academic health centers and believes that creativity is the key skill for students in the age of augmented intelligence.
Digital connections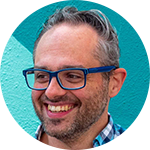 Eric Mayrhofer
Eric Mayrhofer is the creative director at Rebel Interactive Group. He has been building his career in the digital marketing and communications space since 2010. Mayrhofer has amplified nonprofit, higher education, and global CPG brands with award-worthy social media strategies that have proven his abilities in paid, organic, and experiential marketing. With additional video, photography, and writing experience, his background is a recipe for winning content marketing.
What are the ingredients to Eric's recipe for success? He doesn't stick to the status quo and isn't afraid of a challenge. He's always looking for opportunities to make things better.
Learning connections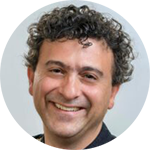 Amin Azzam, MD, MA
Dr. Amin Azzam is a professor at UCSF, UC Berkeley, and Samuel Merritt University. He has dedicated his career to providing innovations in health professional schools, including Problem Based Learning (PBL), Simulation Based Learning (SBL), and Open Educational Pedagogy (OEP). Dr. Azzam remains clinically active, running long-term psychotherapy groups for patients with chronic illnesses.
Beginning in 2013, Dr. Azzam created the world's first elective course for medical students to receive academic credit for improving health-related information on Wikipedia which has since spawned many other health professional schools to adopt this practice.
As Osmosis's Director of Open Learning Initiatives, Dr. Azzam continues to promote Wikipedia-editing as a teaching and learning strategy across Osmosis-affiliated health professional schools. Dr. Azzam also serves as the Osmosis Faculty Engagement Coordinator, training faculty at Osmosis-affiliated partner health professional schools to optimize student engagement with the Osmosis platform alongside—and within—the formal curriculum.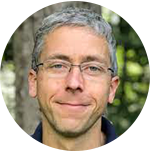 Sean Tackett, MD, MPH
Dr. Sean Tackett is an Associate Professor of Medicine and International Medical Education Director in the Division of General Internal Medicine at Johns Hopkins Bayview Medical Center.
He teaches in Johns Hopkins Faculty Development Programs for Curriculum Development and co-edited the fourth edition of Curriculum Development for Medical Education: A Six-Step Approach. Dr. Tackett has done educational work internationally and advised World Health Organization efforts.
He has edited a book on learning in the health professions and has led the development of five asynchronous online curricula that have collectively been accessed by thousands of learners. Subject matters that Dr. Tackett has studied include learning theory, science, and principles; student learning environments and well-being; educational technology use and evaluation in health professions education; and the regulation of medical education.
He currently leads an effort to identify the highest quality articles that any medical educator "must read" every month. Dr. Tackett maintains independent clinical practice as a hospitalist and teaches medical students and residents on medicine wards.
Human connections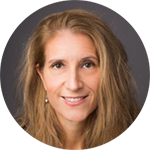 Catherine A. Sanderson, PhD
Dr. Catherine A. Sanderson is the Poler Family Professor and chair of Psychology at Amherst College. She has published numerous articles, book chapters, textbooks, and trade books regarding parenting as well as the influence of mindset on happiness, health, and life expectancy (The Positive Shift). She speaks regularly for public and corporate audiences on topics such as the science of happiness, the power of emotional intelligence, the art of aging well, and the psychology of courage and inaction.
Sanderson also writes a weekly blog for Psychology Today entitled Norms Matter, examining the power of social influence on virtually all aspects of our lives. Her latest trade book, published in North America as Why We Act: Turning Bystanders Into Moral Rebels and internationally as The Bystander Effect: The Psychology of Courage and Inaction, examines why good people so often stay silent or do nothing in the face of wrongdoing.
Special session on allyship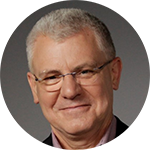 W. Brad Johnson, PhD
Dr. W. Brad Johnson is a professor of psychology in the Department of Leadership, Ethics and Law at the United States Naval Academy and a faculty associate in the Graduate School of Education at Johns Hopkins University. A clinical psychologist, Dr. Johnson is a mentoring expert specializing in developing gender-inclusive mentoring cultures for organizations around the globe.
Dr. Johnson is the author of numerous publications, including fourteen books in the areas of mentoring, professional ethics, and gender inclusion. His recent books include Good Guys: How Men Can Become Better Allies for Women in the Workplace, Athena Rising: How and Why Men Should Mentor Women, and The Elements of Mentoring - 3rd Edition.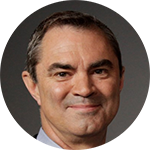 David Smith, PhD
Dr. David Smith is co-author of the book, Good Guys: How Men Can Be Better Allies for Women in the Workplace and an associate professor at the Johns Hopkins Carey Business School. A former Navy pilot, Dr. Smith led diverse organizations of women and men culminating in command of a squadron in combat and flew more than 3,000 hours over 30 years, including combat missions in Iraq and Afghanistan.
As a sociologist trained in military sociology and social psychology, he focuses his research in gender, work, and family issues, investigating topics such as gender bias in performance evaluations, dual career families, military families, women in the military, and retention of women. He is the co-author of Athena Rising: How and Why Men Should Mentor Women as well as numerous journal articles and book chapters that focus on gender and the workplace. Learn more about David at workplaceallies.com.