Are you in favor of making daylight saving time permanent?
What survey respondents said about the seasonal time change practice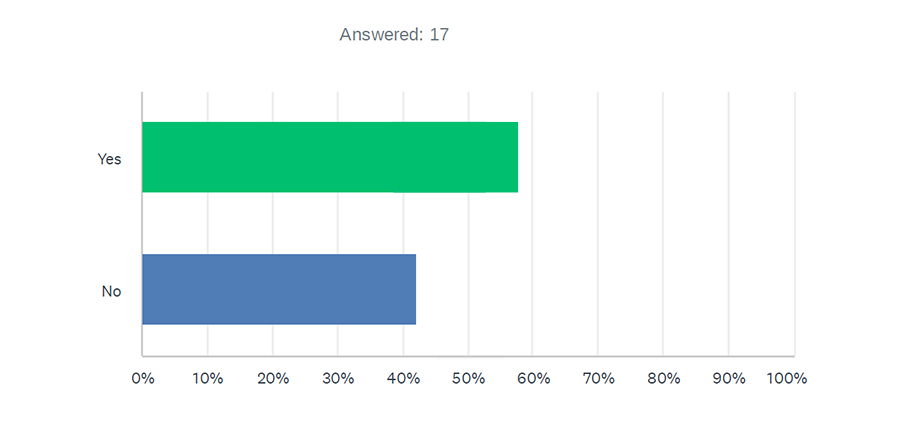 Thanks to all who responded, and congratulations to Dr. Florence Bodnarchuk for winning the drawing on this survey. Complete our next survey, what is your home town or city best known for?, for the chance to win a $30 Visa gift card.
Here are your insights on this month's topic:
Yes, keep the current daylight saving time indefinitely – don't change the clocks again
"I'm fed up with changing time twice a year and I don't see any advantage in doing so. Some parts of the country have never changed their time so that has to be remembered when contacting someone there. Let's all stay together on one clock!"
"Please keep it!"
"Pointless this day and age."
"Hard to get out of bed on time in spring with the time change. The person on call in spring does one hour less that weekend and the person on call in fall has to do one hour more on call that weekend."
"Simplify!"
"Keeping the same time should not disturb sleep patterns."
"No need to change the clock."
"Whichever way, no time changes would be ideal."
"It is an outdated concept and should stop now."
"I would like to see the time change discontinued, although I'm indifferent on whether we keep Daylight Savings or Standard time. The adjustment to my sleep schedule is actually quite significant and it takes a month or two for me to adjust."
No, continue advancing and reverting clocks seasonally
"I like the change of time that coincides with the change of seasons."
"When we get to Fall Back and gain an hour it's a great feeling. If we do away with that, then it would be like getting rid of a holiday."
"I think how it is now (switching the clocks twice a year) is a better idea. We all like the additional evening light in the warmer months that Daylight Savings Time (DST) gives us. But for the winter Standard Time is the best. If DST were kept year-round it would not get light until around 9:00am in the morning for many in northern latitudes or on the western side of time zones. Year-round DST was tried in the mid 1970's (I was there) and most people really didn't like it once they had to experience going to work and their children going to school in the pitch black winter mornings that year-round DST gave us. Outside of a minor inconvenience a couple days a year, switching the clocks is a better overall idea."
"I really don't care. However, I do appreciate more daylight so I can do things outside longer."
"I didn't use it till now."
"I like the seasonal change and do not like coming home in the dark all winter long while living in a northern location."
"Need more sun at five in winter when we get out of work or I'll get a vitamin D deficiency."