Young Investigator Research Grant awardees 2022
This year's investigators are covering topics such as patient-specific modeling of spinal cord forces, prevention of heterotopic ossification, stabilizing local therapeutic delivery devices, and simulation-based training for minimally invasive surgery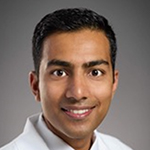 Patient-specific 3D Modeling of intrinsic spinal cord forces in DCM
Dr. Aditya Vedantam, Medical College of Wisconsin
Dr. Vedantam's project aims to use conventional MRI to model dynamic spinal cord stress specific to the individual patient. These models could improve our assessment and understanding of spinal cord damage in DCM.
Not uncommonly, spine surgeons see an inconsistent correlation between the degree of spinal cord compression on conventional MRI and the clinical exam in DCM. Dynamic mechanical compression of the spinal cord may be responsible for this inconsistency; however, it cannot be adequately evaluated using routine clinical imaging.
This research is important since it uses patient-specific data to determine how intrinsic spinal cord forces relate to spinal cord structure and function in DCM. In the future, Dr. Vedantam believes patient-specific data will be necessary to drive individualized treatment approaches for DCM.
Successful completion of this project will support the development of automated modeling approaches for DCM and advance the use of this technique in the clinic.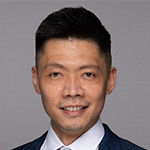 Inhibition of afferent neuron outgrowth to prevent heterotopic ossification after spinal cord injury
Dr. Chan Gao, McGill University
Dr. Gao is inspired to do this type of research because he noticed the rehabilitation course of neurological injuries are often complicated by bone diseases, including heterotopic ossification and osteoporosis. He became intrigued to investigate the effect of innervation on bone homeostasis following SCI.
The literature on SCI-induced HO is dominated by retrospective clinical studies that shed little light on pathogenic mechanisms; therefore, a relevant preclinical model is essential for the investigation of pathogenesis and novel therapeutic approaches to SCI-induced HO.
The lack of clinically relevant animal models is a major obstacle for the study of SCI-induced HO. Dr. Gao has developed a new preclinical model of SCI-induced HO in adult mice that he will use to determine how inhibition of sensory nerve outgrowth or treatment with neurotransmitter inhibitors can inhibit HO. The recently developed Musculoskeletal Knowledge Portal integrates human genomic data with that from animal models to expedite discovery in disorders of the musculoskeletal system.
In the future, the preclinical model will be complemented by clinical research into genetic factors that impact SCI-induced HO. With genetic modification, this model will then be used to identify potential biomarkers for early diagnosis and prophylaxis, and molecular targets for effective therapy for SCI-induced HO.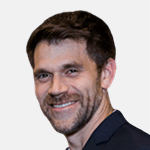 A novel rat model of spine metastases for screening stabilizing local therapeutic delivery device
Dr. Derek Rosenzweig, McGill University
Due to improved surgical, radio, and chemotherapies, patients are living much longer with metastatic spine disease. This can result in skeletal events that cause pain and instability and poor overall quality of life.
Developing smart devices that can stabilize the spine, improve bone repair, and deliver therapeutics directly to the required site may greatly improve patient recovery and quality of life post-surgery.
Dr. Rosenzweig was inspired to do this type of research by his nine years of work with McGill Scoliosis and Spine group, where his focus is on biomaterials and stem cell technology facilitating pain management and tissue regeneration.
Working with Dr. Michael Weber for the past six years has enabled him to get involved in spine oncology from the basic science perspective. This experience has inspired him to develop novel tools to improve patient outcomes and quality of life following spine metastases resections.
In the future, Dr. Rosenzweig hopes his work will lead to clinical translation of nanoparticle infused bone cements to stabilize bone defects while also locally delivering chemotherapeutics directly at the site in which they are required.
AO North America has been working with Dr. Rosenzweig's team for the past several years on developing innovative technology to treat bone defects arising from tumor resection—realizing the goal of better understanding spine metastases and improving patient care and outcomes.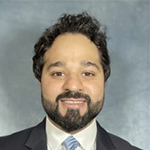 Quantifying resident proficiency in minimally invasive surgery following simulation-based training
Dr. Ibrahim Hussain, Weill Cornell Brain and Spine Center
Dr. Hussain is inspired to do this research by residency training, where he experienced a clear disconnect between reading about a procedure, watching endless amounts of videos on it, and performing it in the OR.
Dr. Hussain has observed firsthand residents displaying hesitancy and clumsiness despite having just spent endless hours studying the surgery. He believes the integration of knowledge and technical skills must occur in a more systematic way, without exposing patients to harm.
This type of research is important because simulation-based surgical training with lifelike, state-of-the-art models can complement traditional methods of skill acquisition by providing realistic anatomy, tactile feedback, and complication situations that mimic live surgeries.
The learning strategies employed are particularly pertinent for minimally invasive spine (MIS) surgery, which presents a steep learning curve and mastery of skills that are outside those typically learned for open procedures.
Dr. Hussain hopes the potential validation of this surgical education strategy will provide a proof-of-concept for broader curriculum development at training centers as well as translation to other MIS procedures, such as transforaminal and lateral lumbar interbody fusions (TLIF/LLIF), endoscopic decompression/discectomies, and posterior cervical foraminotomies.
Dr. Hussain feels AO North America has been a longstanding champion of medical education and surgical training in spinal and traumatic pathologies, among other fields. The foundational work for this project was supported and published previously by AO Spine, and he hopes to continue the logical evolution in this endeavor.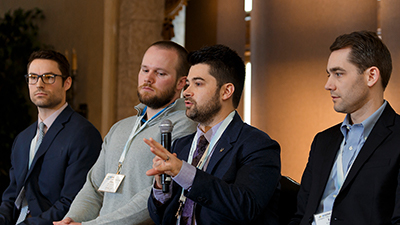 Young Investigator Research Grant Award
Funding for surgeons early in their career interested in performing high-quality, clinically-relevant spinal or spinal cord research.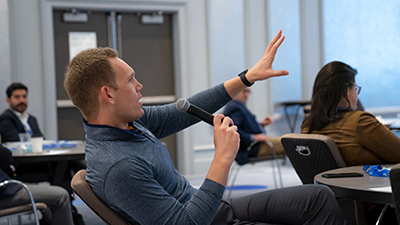 AO Spine NA Seminar - Managing Complications: Clinically, Ethically, and Legally
Join a team of AO Spine NA experts and an experienced medical attorney as they discuss cases with complications and how to manage them outside of the operating room