Resident research awardees winter 2022
This group of residents are pursuing studies on resiliency scales for trauma patients, cable cerclage on femoral bone perfusion, proteomic identification for fracture related infection diagnoses, and assessing lower extremity fracture rotation reduction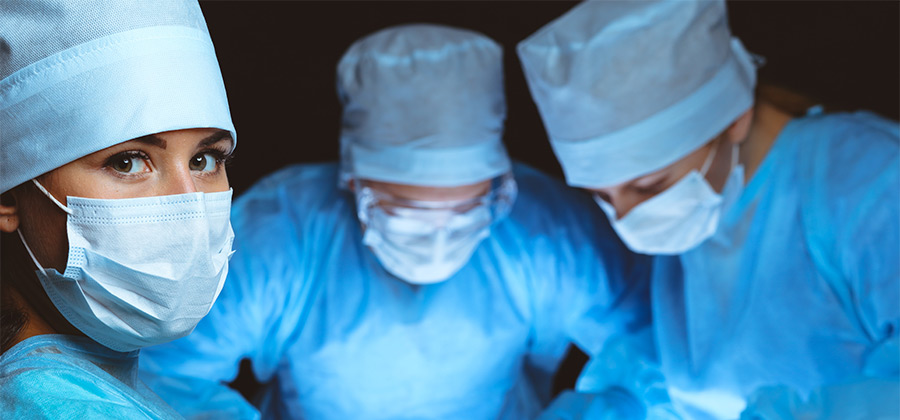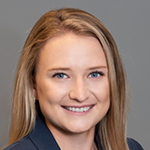 The development and validation of a resiliency scale for trauma patients
Dr. Margaret Sinkler, first year resident at MetroHealth Medical Center
To date, limited attention has been given to the objective definition and measurement of resilience. Resiliency is closely related to the trauma recovery process. In her study, Dr. Sinkler hopes to gain more information on this correlation.
Three central themes are included in most conceptualizations of resiliency: the existence of adversity; the presence of protective factors to help; and positive outcomes or growth. As most definitions of resiliency include references to adversity and positivity, objectively measuring resiliency in a trauma patient could serve as a positive predictor of patient outcomes.
Additionally, an instrument to measure resilience may create a shift from focusing on the negative consequences of trauma towards enhancing resilience and recovery within this population.
In the future, Dr. Sinkler hopes that the resiliency scale may be used as a predictive indicator for patients at high risk to experience negative psychosocial outcomes following their traumatic event.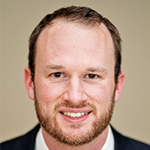 The effect of cable cerclage on femoral bone perfusion using fluorescent imaging in a rabbit model
Dr. Kurt Geffken, second year resident at Dartmouth Hitchcock Medical Center
Dr. Geffken's study will look to evaluate changes in blood flow to bone in real time using indocyanine green-based fluorescence imaging after application of cerclage wires and how it compares to the gold standard method of assessing perfusion through fluorescent microspheres.
This research is important as it will hopefully provide a more quantitative answer to the question of whether cerclage wires significantly restrict blood flow to bone and provide further validation of ICG-fluorescence as an ideal way to monitor intra-op blood flow and perfusion in orthopedic surgery.
Dr. Geffken is inspired to do this type of research by his mentor, who has been working on several other studies regarding the practical applications of ICG-based fluorescent imaging as a real time way to assess blood flow to tissue and bone. Dr. Geffken had just come off a 3-month adult reconstructive rotation where the use of cerclage wire had him thinking about the possible implications of wires tightly constricting the periosteum of the bone.
After using ICG-fluorescent imaging in several cases with his mentor, they got to talking about the technology and the wide range of possible applications. He felt it would make an interesting study using the ICG fluorescent imaging examine in real time how much blood flow is restricted, if it is restricted by cerclage wires, as certain findings might lead to changes in their use.
Dr. Geffken says the use of fluorescent imaging for evaluation of blood flow and perfusion in operating room settings has been evolving for years. Applying ICG-based fluorescence imaging to this study is a clear extension of this prior work and will continue to validate its use in orthopedics, paving the way for future use by clinicians in the OR to ideally give patients the best chances of healing.
Proteomic identification of serum biomarkers to aid in diagnosing fracture related infection
Dr. Kevin Becker, third year resident at Indiana University School of Medicine
Dr. Becker's study is important due to fracture related infections continuing to have significant impacts on patients' physically, emotionally, and financially. Despite the significant socioeconomic impact, our ability to accurately diagnose fracture related infections remains hindered, especially prior to reoperation.
Technical advances in proteomics make the method a powerful tool for global profiling of proteomes in a variety of biofluids, including blood, for diagnostic purposes. Having a definitive diagnosis of FRI prior to reoperation would aide surgeons in operative planning and patient counseling.
Dr. Becker is inspired to do this type of research as fracture related infection diagnosis can be elusive. The infection work-up is largely based upon the history and physical exam, WBC, ESR, CRP, radiographs, and occasionally advanced imaging.
Quantitative histology and tissue culture from intraoperative tissue samples can be a very useful tool to diagnose FRI but are invasive, dependent on sample quality, and the results are not available until after the surgery has been performed. In the future, Dr. Becker's plans to build on an ongoing pilot study at his institution. He hopes to validate the current data with an increase sample size.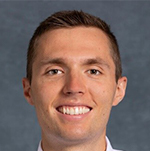 Validation of Radlinks 'Surgeon's Checklist Trauma' in assessing lower extremity fracture rotation reduction
Dr. Christian Blough, first year resident at Cedars-Sinai Medical Center
Malrotation following lower extremity surgery may lead to significant long-term complications but can be difficult to assess in the operating room (OR). Radlinks new platform aims to assist in rotation assessment but has not yet been validated.
Dr. Blough is inspired to do this type of research after seeing the 'traditional methods' used in the OR to assess rotation and learning about the struggles that those with malrotation following fracture reduction face.
In the future, he sees this potentially leading to increased use of tools and software that allow orthopedic surgeons to better assess rotation during fracture reduction and fixation.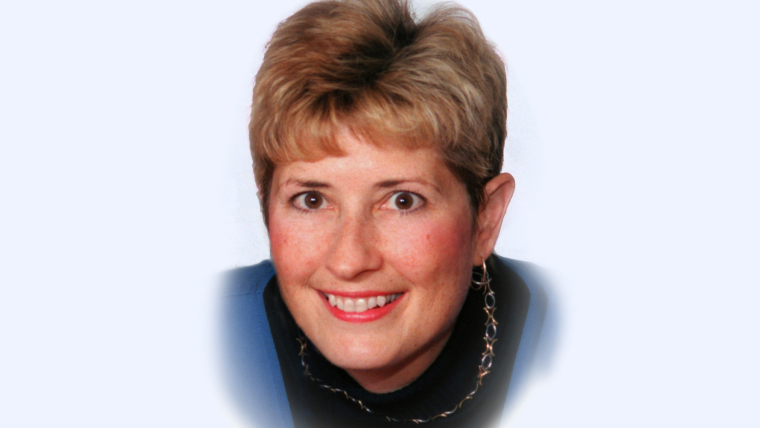 Kathryn Cramer Career Development Award
This grant honors Dr. Kathryn Cramer by fostering senior orthopedic residents, orthopedic trauma fellows, and junior orthopedic trauma faculty who are interested in educational and research endeavors in orthopedics (preferably orthopedic trauma).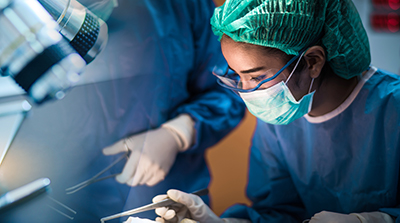 Young Investigator Research Development Award
Funding for clinical and translational trauma-oriented research projects performed by AO Trauma North America fellows entering their first year of post fellowship practice.