AO VET NA Advanced Course—Arthroscopic-guided Repair of Equine Articular Fractures and Treatment of Subchondral Bone Cysts
Gain clinical insight and hands-on experience treating intraarticular fractures and using implants to manage subchondral cystic lesions
September 12-14, 2022, Fort Collins, Colorado
Description
This course will provide clinical insight and hands-on experience treating intraarticular fractures and using implants to manage subchondral cystic lesions. The cadaveric labs will emphasize arthroscopic approaches to needle placement and intraoperative imaging to guide proper implant placement. Postoperative computed tomography will be used so that participants may assess the accuracy of implant placement.
This course will include three (3) online live sessions that will take place prior to the face-to-face event on September 12-14, 2022. Attendance for these sessions is required as part of this course.
August 23 - 7:30-9:00 PM Eastern
August 30 - 7:30-9:00 PM Eastern
September 6 - 7:30-9:00 PM Eastern
Learning will be delivered through
Hands-on lab exercises with anatomical specimens
Small group discussions
Lectures
Directly provided by AO North America.
Upon completion of this event, participants will be able to
Identify cases that will respond best to arthroscopically guided fracture repair
Select best approaches for implants based on pre and intraoperative imaging guidance
Apply a combination of imaging and arthroscopic visualization to best guide implant placement

The AO VET Course - Principles in Equine Fracture Management, as knowledge of basic instrumentation will be assumed.

Practicing veterinary surgeons.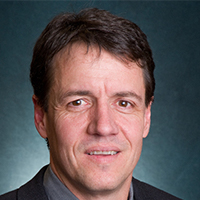 Chris Kawcak, DVM, PhD, DACVS, DACVSMR
Colorado State University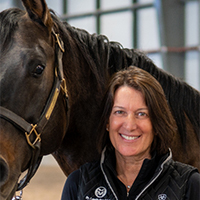 Laurie Goodrich, DVM, MS, PhD, DACVS
Colorado State University
Register now for AO VET NA Advanced Course—Arthroscopic-guided Repair of Equine Articular Fractures and Treatment of Subchondral Bone Cysts