A distinguished history: AO Spine celebrates its 20th anniversary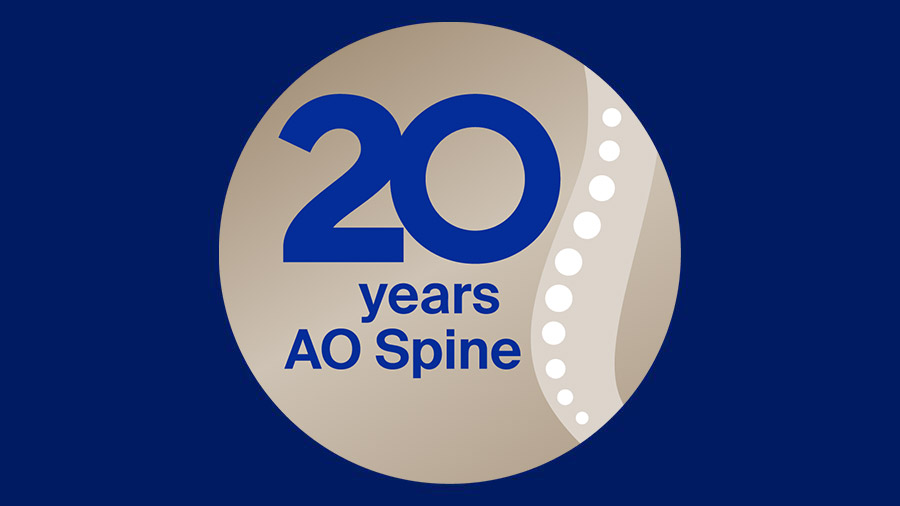 As AO Spine marks 20 years as the leading global academic community for innovative education and research in spine care, there's no shortage of achievements to celebrate, according to Asdrubal Falavigna, chairperson of the AO Spine International Board.
"AO Spine has accomplished things no one else had done before and grown into a world leader in spine education and research," Falavigna said. "We celebrate the extraordinary achievements of our first 20 years: the AO Spine Knowledge Forums, Global Spine Congress, Global Spine Journal, Global Spine Diploma (GSD) and GSD Exam, thousands of educational activities, faculty training, diversity, and a unique network of friends worldwide."
While many factors influence an organization's success and strength, Falavigna said AO Spine's greatest asset is its people: its members and staff.
"We have learned valuable life lessons in friendship and trust along the way. I am grateful to work with talented, dedicated, and passionate people every day," he said, conveying special thanks to past AO Spine Chairpersons John Web, Max Aebi, Mike Janssen, Luiz Vialle, Jeff Wang, Daniel Riew, and S Rajasekaran for "carrying the torch."
Today, he said, we are a network of 30,000 spine specialists willingly dedicating their ideas and time to AO Spine.
"A journey to become a unique global organization while staying sensitive to regional diversity and needs is not easy. It takes courage, passion, boldness, and perseverance to build a bridge to the future," said Falavigna. "Let's continue to shape the future together. I am proud of this milestone and I can't wait to see what the future holds for all of us at AO Spine. I offer my heartfelt congratulations to the entire AO Spine family on our successful journey—I wish us all a happy 20th anniversary. Here's to the next 20 amazing years of improving spine patients' lives!"
Join AO Spine celebrating this milestone by sharing your memories on the AO Spine celebration wall.