AO Technical Commission presents easy-to-use, online informational tool for faculty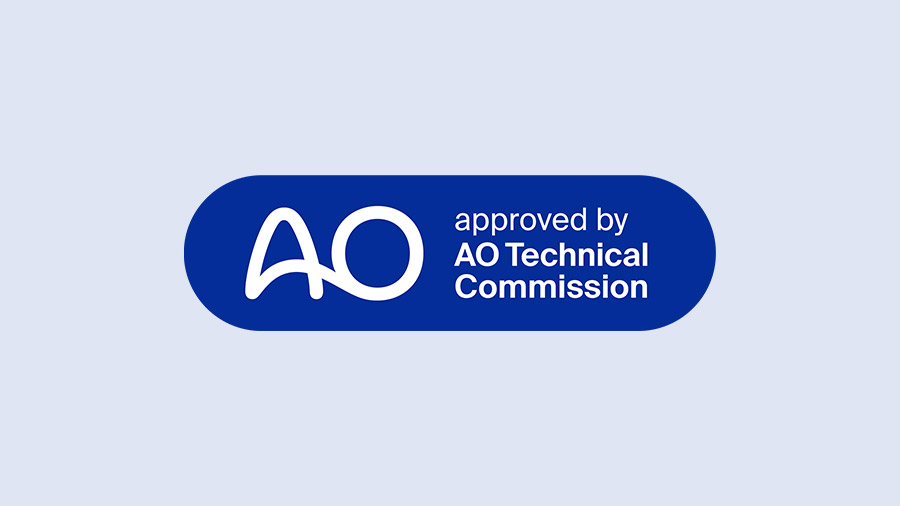 Thanks to an easy-to-use online tool from the AO Technical Commission (AO TC), AO faculty members are now just a click away from a trove of information about AO Approved Solutions—materials and technologies that have been approved for use in AO educational events.
The AO Technical Commission (AO TC) sits at the heart of the AO Innovation Translation Center and covers Innovation clearing and clinical expertise for the AO's four specialties: trauma, spine, craniomaxillofacial (CMF), and veterinary surgery. Medical-technical committees are responsible for the development and clinical testing of new devices and for supporting their educational concepts.
AO TC approval is a prerequisite for using materials and technologies in AO educational activities carried out by the clinical divisions. The AO Approved Solutions website features an online informational tool about new surgical trauma, spine, CMF, and veterinary solutions which have received AO TC approval. Faculty can use the tool to browse surgical products and technologies and to access comprehensive product information, including relevant clinical cases, descriptions of associated instruments, as well as Meet the Expert videos. The tool provides online access—soon after approval of a solution—to the AO's entire innovations portfolio, which is continuously updated with cutting-edge innovations.
Access the AO Approved Solutions website now to see what materials are now available for teaching at upcoming courses. Faculty who don't find the necessary solution on the AO Approved Solutions website are invited to contact the AO Technical Commission to verify and/or to request a clinical education needs exception.
The following five AO Approved Solutions for spine have not yet been added to the online tool:
ALTALYNE Ultra Rods: These rods address the unmet need with intraoperative rod flattening in pediatric spinal deformity surgeries in adult idiopathic scoliosis (AIS). Rod flattening can lead to reduced or loss of kyphosis restoration and more or less derotation. The rods are compatible with Expedium (Verse and 5.5). ALTALYNE Ultra Rods have greater resistance to intraoperative rod flattening than a 6.0 mm CoCr. The advanced rod material (CoNiCrMo) leads to greater strength in a lower profile (5.5mm) and to lower stiffness (compared to CoCr rods).


CONDUIT™ Lateral Switch Plate: This is an optional device that connects to the EIT Cellular Titanium® LLIF Cage and adjacent vertebral body(s) to provide additional migration resistance and stability via DePuy Synthes AEGIS Screws in lateral lumbar interbody fusion (LLIF) procedures. The CONDUIT Lateral Cage and CONDUIT Lateral Switch Plate are intended to be used with supplemental fixation (eg, pedicle screws or other posterior fixation devices).


FIBERGRAFT™ bone graft substitutes: FIBERGRAFT Technology consists of a family of porous synthetic bone graft substitutes made from 45S5 bioactive glass which is available in various forms to suit a variety of procedural solutions. Each product is comprised of FIBERGRAFT BG (bioactive glass) Morsels which are porous granules made from interlocking and overlapping 45S5 bioactive glass fibers.
These fibers create a highly porous structure which provides direct connectivity for bone cell in-growth and material resorption.


Synject: This cement injection system (Vertebroplasty) allows the surgeon to avoid radiation exposure. The SYNJECT Cement Delivery System is intended for the application of DePuy Synthes polymethylmethacrylate-based bone cement, Vertecem V+ Cement Kit, with the intent to augment cancellous bone (vertebroplasty [VP] and kyphoplasty [KP]). Awareness is increasing regarding the consequences of radiation exposure for surgeons. The design and invention of this system is directly related to a clinical need to reduce radiation exposure of surgeons during VP and KP procedures.


TELIGEN™ System: This system aims to combine positive attributes of tubular retractors and endoscopy. It permits surgeons skilled in minimally invasive transforaminal lumbar interbody fusion (TLIF) the advantages of endoscopic TLIF (eg, wide-angle, directed optics placed in close proximity to the anatomic structures) without the steep learning curve associated with adopting a completely new skill set. Its first clinical application will be an integrated beginning-to-end procedural solution for minimally invasive TLIF surgery (VueLIF-T Procedure), but other fusion and non-fusion applications are possible.