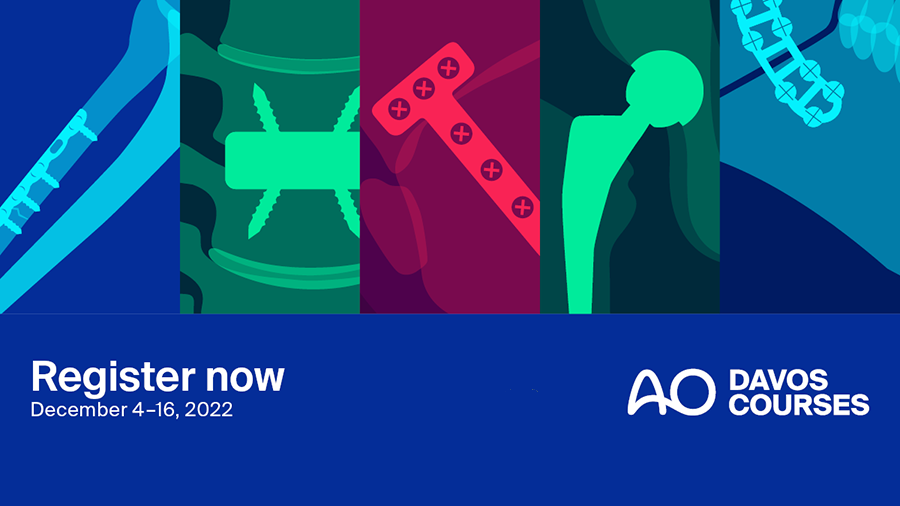 The AO is getting ready to welcome faculty and participants in person to experience the future of medical education at the AO Davos Courses 2022 from December 4 to 16 with premier on-site training led by expert AO faculty from around the world.
This year, with 21 courses planned for the AO's annual flagship event, participants can look forward to gold-standard education from AO Trauma, AO Spine, AO CMF, AO VET, AO Recon, and AO Sports.
For a full overview of this year's AO Davos Courses offerings, click here.