The value of allyship: showing up, standing up, and leaving your comfort zone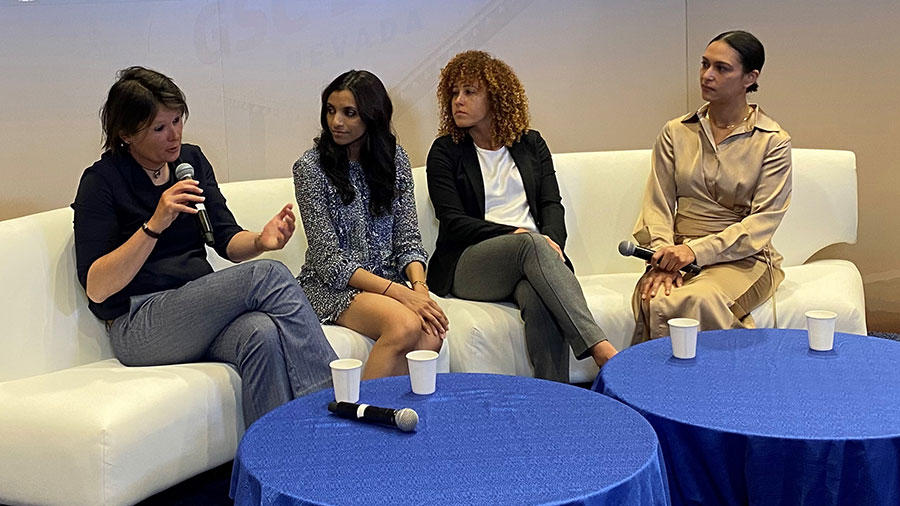 Nearly 40 years since South African anti-apartheid and human rights activist Desmond Tutu drew a line in the sand with the words, "If you are neutral in situations of injustice, you have chosen the side of the oppressor," organizations and businesses are waking up to the value of genuine, active allyship. The AO, through its AO Access diversity, inclusion, and mentorship initiative, is working to enable meaningful allyship across the organization.
Meaningful allyship means more than simply being kind. According to experts, it means showing up and leaving your comfort zone on interpersonal, public, and systemic levels in order to support, empower, or stand up for another person or a group of people.

Being a better ally
In their 2020 Harvard Business Review article, "Be a Better Ally," Tsedale M Melaku, Angie Beeman, David G Smith, and W Brad Johnson wrote that "change starts with individual leaders taking responsibility for their own attitudes and behaviors."
"Very few understand the problem and what steps they can take to be effective allies with marginalized groups," they wrote. "We view allyship as a strategic mechanism used by individuals to become collaborators, accomplices, and conspirators who fight injustice and promote equity in the workplace through supportive personal relationships and public acts of sponsorship and advocacy. Allies endeavor to drive systemic improvements to workplace policies, practices, and culture."
The authors recommend several ways individual leaders can take responsibility for their attitudes and behaviors. These include:
Educate yourself. Do your homework rather than, for example, asking people from marginalized groups to bear unfair emotional and cognitive burden of educating you about their experiences. When you do talk to others about the obstacles they've faced, ask their permission first.
Accept feedback and deliberately seek it from marginalized groups while recognizing the power dynamics at play. Establish trusting relationships with people in these groups and receive their feedback as a gift.
Become a confidant. Take a genuine interest in the careers of women, people of color, and women of color, and let them know they can confide in you about the workplace obstacles they face. Availability, generous listening, empathy, and validation of their experience can be especially meaningful.
Bring diversity to the table. Often, women and people of color "are often the 'only' in the room," spurring outsider or imposter feelings, the authors wrote. Allies combat this by inviting more colleagues from marginalized groups to gatherings and asking, "Whose perspective are we missing?"
See something, say something. Monitor your workplace for racist or sexist comments and behavior and be clear and decisive in shutting them down. Don't wait for marginalized people to react. When you witness discrimination, offer immediate support to the victim.
Sponsor marginalized coworkers. Allies seek out talent from entirely different racial and cultural backgrounds, become their vocal fans, help them develop as leaders, nominate them on the basis of their potential, and introduce them to key players in their own professional networks.
Insist on diverse candidates. If you're hiring, strengthen your processes. Insist on open job listings and targeted recruiting, make sure candidate pools are diverse, and enforce fair application reviews and committee deliberations.
"The time to do this work is now," the authors explained, noting that members of underrepresented groups need powerful white male allies, too. "We all have an opportunity—and a responsibility—to support change on our own teams, which will ultimately benefit our organizations and society."
Additionally, says Daniele Ishem, director of workforce development at UW Medicine's Center for Health Equity, Diversity & Inclusion, the title of ally cannot be self-proclaimed.
"It has to be earned and bestowed. It's a process rather than a one-time achievement. It's not a feeling, it is action," she told UW Medicine's Right as Rain digital health and wellness publication. She distinguishes true allyship from what she calls "performative allyship," which is when someone declares themselves an ally just because of their beliefs but doesn't take the time or make the effort to do anything meaningful or risk any of their own privilege.
Allyship across the AO
Allyship plays an integral role in the AO Access effort to implement dedicated programs, policies, and organizational structures that reflect a diverse and inclusive global community of health care professionals including mentoring to make the AO the most productive, innovative, and sustainable learning community for the benefit of our patients.
Regional leaders from across the AO sat down together earlier this year to share their experiences with championing women and other underrepresented groups.
"When you give opportunities for people to shine, it's amazing the things you can achieve. We have a unique position to bring opportunities to people. It could be people in developing countries or any minority," said AO Spine Latin America Chairperson Juan Emmerich, noting that he tries to be an effective ally by—for example—intervening when he hears people use discriminatory language.
Carolin Melcher, a German orthopedic spine surgeon, AO Spine faculty member, and AO Access mentee, said she tries to extend opportunities for engagement to both men and women.
"Sometimes I went to conferences and I was the only woman. You find yourself wanting to be part of the group," she said. "At my institution, I try to include everybody who is interested, and ask them if they're interested, because sometimes women in orthopedic surgery tend to be shy about asking whether they could be part of something. It's only due to history that there are not more women in spine surgery and that all the names in the books we read are men's names—and I hope it's not going to be this way forever.
Amit Jain, spine surgeon at Johns Hopkins Medicine (Maryland, United States) and a member of the AO Spine Knowledge Forum Degenerative Steering Committee, believes diversity is a strength that ultimately benefits surgeons' diverse patient populations. He states, "The world needs to be represented in our organization, in our surgeon mix, and in how we take care of people."
AO Access to success
Authors, allyship/mentoring experts, and researchers David G Smith and W Brad Johnson—coauthors of the Harvard Business Review "Be A Better Ally" article—told the AO Access to success podcast that meaningful allyship entails showing up for underrepresented colleagues on interpersonal, public, and systemic levels.
Allies can make a big difference, for example, when it comes to addressing the inequities faced by women in the workplace, according to Smith, an associate professor in the Johns Hopkins University Carey Business School and the author of numerous journal articles and book chapters, many on the topic of gender and women in the workplace.
"It's really clear that even today, in 2022, women just don't have the same opportunities and access and the same level of representation in the senior leadership rank," he explained. "Even pay equity is still an issue today."
One particular hurdle to achieving change is that advantaged groups may view allyship as an issue of disadvantaged groups. Smith cited the challenge of men viewing allyship as a women's or gender issue, declining to engage, or understanding that they can make a difference. He said reframing allyship as a leadership issue casts allyship in a different light which is a hallmark of the AO Access process.