On the way to reducing neurological injury during surgery
AO Spine study on Spinal Deformity Intraoperative Monitoring reaches analysis phase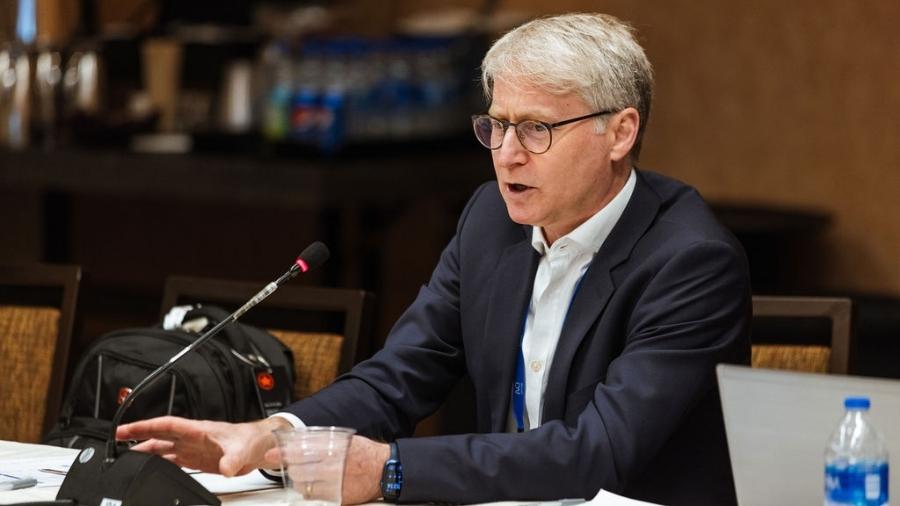 At its best, intraoperative neuromonitoring (IONM) can detect neurological injury in real time, so that the surgical team can immediately take corrective action and potentially reduce neurological injury during surgery. However, the AO Spine Knowledge Forum Deformity Chairperson Dr Stephen J. Lewis, cautions that interpreting the different modalities and what they mean is not very clear cut or universally understood, so, there is still work to be done.
The first large-scale, international, multicenter, prospective study on Spinal Deformity Intraoperative Monitoring (SDIM) has entered the statistical analysis phase with detailed data from 575 patients. "We're hoping to be able to provide a scorecard or guidelines for each type of change, what it means, and how you should react," Lewis explains. "We want to be able to substantiate based on the data we've collected, and not just on expert opinion."
Pilot study identified perfusion- and trauma-based changes
In working to better understand neuromonitoring changes in spinal deformity surgery, the AO Spine Knowledge Forum Deformity published a 2019 pilot study in the Global Spine Journal. It was a retrospective case study that used data collected from 97 pediatric patients (ages 11–18) undergoing spinal deformity surgery at a single center. A total of 27 patients (27.8%) experienced a neuromonitoring alert, defined as a 50% drop in motor evoked potential (MEP) or somatosensory evoked potential (SSEP) from baseline.
Two patterns of IONM changes were identified. Perfusion-based changes were bilateral MEP changes that were usually associated with low mean arterial pressure (MAP). All bilateral changes responded to a combination of transfusion, increasing blood pressure, and rod removal. Direct trauma events were usually unilateral changes in response to a surgical event, that improved with removal of the causative agent.
The knowledge gained from this pilot study was then used to design the AO Spine SDIM study, which includes over 20 centers in North America, Europe, Asia-Pacific, Middle East, and Latin America. According to Lewis, "We've completed enrollment of 575 patients, and approximately 20–25% of the cases had neuromonitoring changes. Roughly half of the patients were adults (>18 years old) and half were pediatric cases.
The changes will be broken down into whether they occurred at the level of the spinal cord or levels below the spinal cord, which usually ends around L1."
Inconsistencies between neuromonitoring alerts and deficits
The pediatric group for the pilot study all had spinal cord level surgeries. These changes are more easily predictable, as are the neuromonitoring changes. For adult patients, AO Spine Knowledge Forum Deformity looked at deformities below the spinal cord.
"We're looking at changes in the nerves themselves, which are also known as lower motor neuron changes," Lewis explains, "because most of the neuromonitoring we use actually targets the spinal cord, we're really not sure how to interpret these. There's going to be a lot of new knowledge on how to interpret lower motor neuron lesions in the face of deformity correction."
"In our practice, it has been very inconsistent. There have been situations where we had no neuromonitoring changes, but the patient woke up with deficits. We're trying to see if neuromonitoring perhaps is not very good at picking up these changes, or maybe the different modalities we're using in combination can detect some of these changes." In addition to MEP and SSEP, the study uses electromyography (EMG), which is intended to check the individual nerve roots that extend beyond the spinal cord.
Lewis explains, "To be enrolled, patients had to be between the ages of 10 and 80 and undergoing a major deformity correction. This was defined as a curve greater than 80 degrees or a curve that required osteotomies. We also looked at a subgroup of patients that were undergoing surgery for high-grade spondylolisthesis. These were deemed high risk patients."
Based on the pilot study, the research group developed specialized datasheets for consistent and detailed data collection were developed. When a neuromonitoring alert occurred during surgery, a data sheet was completed in real time to record the time, blood pressure, recent surgical events, intraoperative maneuvers performed to address the change, and resultant outcome.
The only outcome for this study was neurologic outcome. According to Lewis, "This kept the follow up to a maximum of 30 days. We enrolled and collected the data over two and a half years—through the pandemic—so it was quite good that we were able to finish in a reasonable amount of time." All patients were recruited by June 2022 and the study has been closed. The surgeons are still blinded to the data, which is in the hands of statisticians. "We've met with the statisticians to discuss how to interpret and what to look for in the data. They will be using different statistical methods to see if there are any specific trends, such as risk factors or whether specific actions were associated with better outcomes."
AO Spine Knowledge Forum Deformity Chairperson Stephen Lewis and Steering Committee member Justin Smith in discussion with Jeff Wang at the GSC 2022 in Vegas about the study group, the most important ongoing initiatives, and the various opportunities available.