Why it's never too late to think big
BY JAMIE WILSON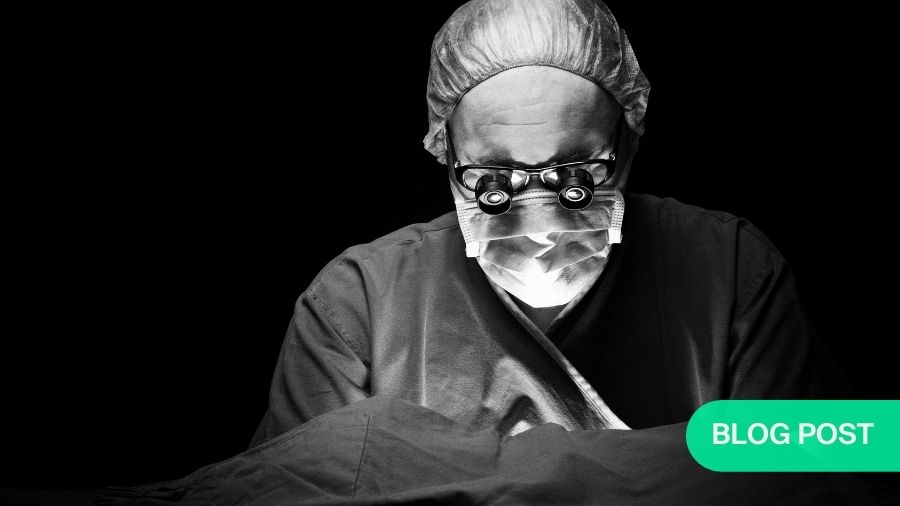 How academic experience and scientific rigor help you become the best surgeon you can be
Neurosurgeon Dr Jamie Wilson reflects on the defining moments of his own career path, and the importance of incorporating scientific research into surgical practice.
When I started my residency training in Leeds, UK, I knew I had a love of neuroanatomy, the brain, and the interplay between the brain and the spinal cord. Initially, I wanted to go into endoscopic skull-based surgery. I saw it as an amazing use of technological navigation and a great example of how we had really refined our approach over the years. For example, the move from invasive craniotomy surgery for pituitary tumors to minimally invasive procedures where the patients could go home after a couple of days.
However, I quickly realized there was a whole spectrum of pathologies that could require surgical treatment in terms of neurosurgery and aspects of neurological pathology. I was really excited to get my hands on it all.
The reality of the residency hit me like a ton of bricks. I came from an academic foundation program, so I had the pleasure of being involved in research at university. Yet the neurosurgery residency remains one of the hardest things I've done in my life. It was emotionally draining, physically draining, and mentally draining.
When I first went into it, I wanted to get as much clinical experience as possible and become competent in general neurosurgery procedures. Then, I dabbled in a bit of research, doing case reports and work on elements of pediatric brain tumors.
Midway through my career, I pivoted. I changed tack towards a career in spine surgery. That's when I started hearing more and more about elements of pathologies in spine surgery, such as DCM and the different approaches for DCM.
However, I was never afforded the opportunity to really pursue this. I felt a heavy burden to deliver some sort of service provision—to contribute alongside my other residents and provide the best service for our patients. At the time I thought I could contribute better through surgical experience than by doing research.
This led me to some frank discussions with my program director and other mentors in my department. I knew that I enjoyed many aspects of neurosurgery, but I also found that I had a bit of a talent for spine surgery. I said, "perhaps I do a spine fellowship", and the more I thought about that, and my future, the more I saw it would give me a very rewarding and fulfilling career.
So, I decided to pursue it.
Life changing advice to becoming a better surgeon
Ultimately, this decision led me to my spine fellowship in Toronto. I spoke to a couple of colleagues who had done it and they said it was a tremendous experience and I should do everything that I could to go.
I had the opportunity to travel to Toronto to interview and to meet Professor Michael Fehlings and the other surgeons who contributed to the fellowship. I saw it as a year away from the UK to see something new and gain more experience. But the more I did, the more I achieved, that began to change. About two or three months in, I said to Professor Fehlings that perhaps I'd want to make the move permanent. I felt that I would be a better surgeon and a better clinician in this environment than perhaps I would be in the UK, in the NHS.
I had a very fundamental kind of conversation with Michael where he sat me down and said, "If you want to be the best surgeon you can be, then you should think about becoming a clinical academic, because the more academic experience you have and the more scientific rigor you apply to your practice, the better surgeon you will become."
At the time, I took that with a bit of a pinch of salt. I told him I would do my Masters or a PhD, but I wanted to continue to improve my clinic experience. Two years later, having done my Masters and research in clinical epidemiology, I think he's absolutely 100% right. My research training, my academic training, has improved the way I assess patients, my application of knowledge and my clinical ability. It's been a tremendous asset in my career, and I'm forever grateful to him for taking the time out to guide me.
Over time, I saw that the proof was in the pudding. The more I applied scientific principles to my practice, the more improvement I saw in patient outcomes. If you're not measuring outcomes, it's difficult to know where you are and how you can improve. If you're not keeping abreast of the literature and going to conferences, how can you say that you're the best surgeon you can be?
That was really fundamental for me. When you start to see that change in front of you, you buy into that concept much better.
Effort and reward, pushing the arena forward
That is not to say that it's easy. It was very difficult because there's a lot of time demands on writing papers, performing analysis, writing research grants. You could spend months writing a research grant and then not get the funding, and it feels like a real kick in the teeth. There are some great high points in academic medicine, and there's some real low points too.
However, I think that what really sets out clinician scientists versus other physicians is the belief that if you are buying into the science, if you are performing rigorous application of scientific principles, if you are asking open and honest questions, then you can feel that you're pushing the arena forward. You're really helping society and helping your specialty rather than just riding the wave of other discoveries.
This transition did have its challenges. It all took money and time and effort. I sold my house before I went to Toronto and I had some money in the bank, so that helped the transition. However, enrolling in the University of Toronto, doing my Masters, then having the exams for the US did take its toll on my social life and private life.
I'm very grateful to say that I have the love and support of a fantastic wife and three wonderful children, and I was able to balance things appropriately so that I could get to the next rung of my career with fantastic support from Professor Fehlings and my head of department now, Professor Abosch. I was able to make that transition from Canada, and then now into the United States in Omaha, Nebraska.
I'm very much enjoying my job. I work for an institution that really supports me in terms of my clinical role and I have fantastic colleagues. I think that here I am giving my patients my best clinical skill and the best chance of positive outcomes. I remain very grateful to everyone who has taken the time to contribute to my career.
Comparing the UK, Canada, and US opportunities
Of course, along the way I have been fortunate to experience the NHS system in the UK, the healthcare system in Canada, and now here in the United States. The environments are very different. In the NHS, the training is provided through deaneries through hospital systems and there's an element of service provision. In Canada and the US, the residency programs are very much provided by a university affiliation.
Being honest, when it comes to academia, we have university backing in North America and that changes things in terms of our role in the healthcare system, our education, and the availability of funds. At my hospital, the University of Nebraska, the Dean and College of Medicine have discretionary funds they can give to pro-pilot projects to help stimulate small ideas and get pilot data to form big grants. We also have a lot of amenities available to us on campus for grant writing, very similar to the University of Toronto.
The University of Toronto is a neurosurgery powerhouse, with a tremendous infrastructure to help graduate students, graduate researchers, and clinical academics really foster their ideas and devise their own academic program.
I think a lot of that is lost in the UK. Many of the big hospitals in the UK are closely affiliated to universities, but there's a hard line between the universities and the hospitals, and it's difficult to break through that. A lot of people I know have broken that glass, but it's much more difficult, especially in terms of access to funds.
In this day and age, research grants are extremely competitive and there's only a certain amount of money. Cancer studies for example are huge areas affecting millions of people. When you're trying to get funding for the study of a particular pathology in spine surgery, it can be difficult to provide the rationale to fund these studies. It's well-known that spine is underrepresented in academia, but I think the work of AO Spine worldwide to improve the reputation of clinical academics in spine should start to turn that around in future.
Becoming your best self
Looking back on my own experience, my main advice is that it's never too late. If you are a registrar in specialist training the UK, in neurosurgery or any other specialty, it's not too late to do a PhD or Masters. There's always an opportunity to learn new techniques and approaches. And just to echo Professor Fehlings comments: the more scientific you are and the more academic background you have, then potentially the better surgeon you will become.
If I could go back and advise myself at the beginning of my residency, I would say think big, the sky's the limit. I see a lot of trainees in the UK that are less world-minded—they only see a future for them in the UK. I'd say there's a big world out there, and lots of different clinical experiences to be gained. It will make you a better surgeon and a better physician.
It may be more difficult for you to get funding, but in 10, 20 years' time when you're halfway through your career, these difficulties, these burdens, these hardships that you have to go through, will be a distant memory. And you can rest in the knowledge that you are the best surgeon and academic you can be, and you're giving your patients your best too.
Dr. Jamie Wilson is an assistant professor of neurosurgery and co-director of the Comprehensive Spine program at The University of Nebraska Medical Center USA.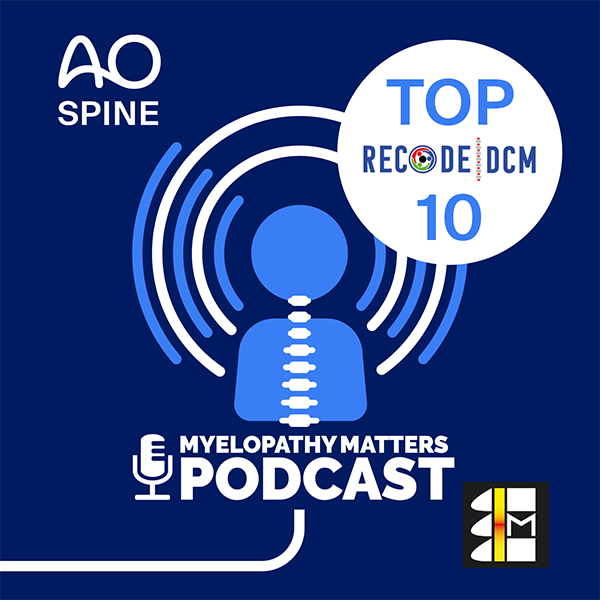 Jamie Wilson
talks about Transitions in Career Pathways in Episode 3 of the
Research Top Tips podcast series
, produced by
Myelopathy.org
.
Disclaimer
The articles included in the AO Spine Blog represent the opinion of individual authors exclusively and not necessarily the opinion of AO Spine or AO Foundation.