How to secure research funding—and learn from the rejections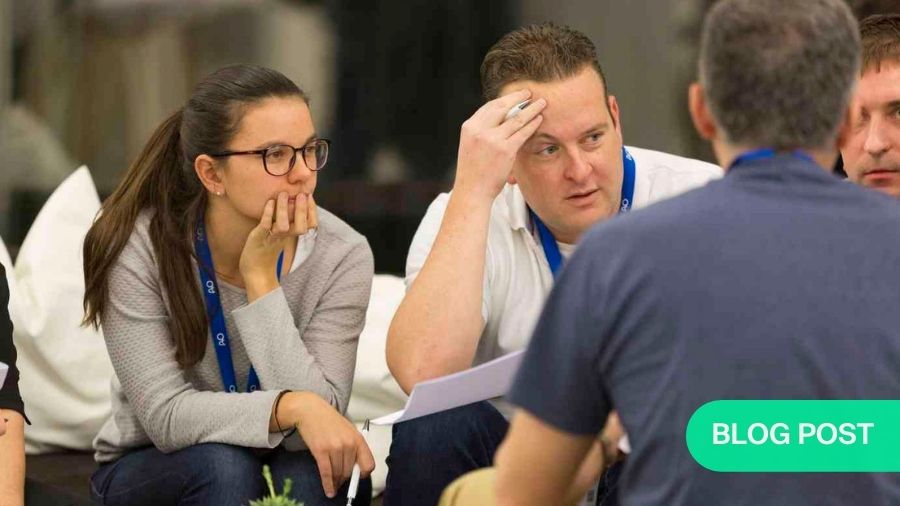 From articulating the idea to fostering links with industry, Dr Brian Kwon offers some advice to demystify the funding conundrum.
In many respects, the quest for funding begins with going back to basics. People who are assessing applications are looking for two fundamental things:
Number one, that the problem being addressed is important.
Number two, that the team proposing it actually has a feasible shot of addressing it.
Honestly, I think those are really the two key elements. Is it important? And can they do it?
For the first aspect, I think many people overlook the fact that the people reviewing the grants don't necessarily have the same background as you do when you write them. And so, you just take for granted that they'll have the same perspective as you, that what you're studying is really significant. It's easy to take for granted the challenge of actually articulating why this is such an important problem. I always think to myself "would my teenage daughter think this was important if I explained it to her?" For those with teenagers, you know that that is a tough bar…
With this in mind, when you're writing a grant, you have to make this feel like a compelling problem to somebody that doesn't necessarily reside in the field. Then the second thing is to show that you could do this, you could actually pull it off. In this regard, having some pilot data really helps to make the case.
This is key because there's nothing that reassures a reviewer more than seeing that your team has figured out how to collect the data that will be necessary to answer the research question. Your team has already figured out how to handle the methods and know how to manage the data—this is hugely persuasive when you review a grant.
These, I feel, are the key elements of any funding proposal. Then, the over-arching principle, is that you got to take your important concept that is readily do-able in your hands and make it really clear and easy to read. Keep in mind that the people who are reading/reviewing/scoring your grant are the same overworked, over-committed, individuals who are doing grant review (for no money) on top of everything else they have going on—give them something that is easy to read and clear to understand.
Next, where to apply
Unfortunately, I think our biomedical training often doesn't prepare us to secure funding research. When we're doing our training, our research as graduate students or residencies for medical students, we often don't recognize the fact that it costs a lot of money to execute those studies.
For young researchers in particular, it takes some creativity and proactivity to look at what funding agencies are available locally.
In fact, I believe there are resources sometimes hidden in the weeds around small institutional programs, that in particular fund startup grants and seed grants. If young researchers can seek out these types of low hanging fruit within their own institutions, they can get started with their idea and then leverage these small grants into larger, more definitive research grants studies.
Another place to look, is industry. I have done some industry funded research and I don't think there's anything inherently wrong with doing industry funded research or engaging industry to help fund research.
At the end of the day, one needs to have a good sense of what it is that they really want to accomplish. If the goals of the research program are actually well aligned with the goals of an industry entity, then it can be a very effective way to get research funded and then accomplished.
It all comes back to alignment. If as a young individual, you felt that you only wanted to do industry funded research because it's easy to get funding for it, you would probably never establish a really independent research career. The circumstances where you can align the goals of the research to the relationships you are building with industry—that's when those connections become hugely beneficial.
Stick with the process, and refine as you go
One perspective I have learned over the course of my career to date, that I didn't really understand early on, is that grant writing is really a process.
It's okay to put something together with your idea and submit it and acknowledge that it might not actually get funded. In fact, statistically speaking, it's quite likely that it won't get funded, period. The review process itself will be very informative, and you can use it for the resubmission of that grant. Sometimes people will feel like they must have a really well-developed question or idea, but actually if you can force yourself to write the grant and get it in, you will learn a lot.
That review process will become so valuable to you a few months down the road. When you're in the thick of the process, it can feel like an all or none phenomenon. That's certainly how I felt early on. Now I will put my best foot forward, at the same time knowing that if at the end of the day, I get rejected, it's not the end of the world. The key is to take the criticism and use it to improve the grant, so that you have a much better chance at getting funded the next time around.
I realize that's not an easy concept for surgeons to grasp. Rejection is just a part of grant-writing. But that rejection can feel devastating. In fact, I think it's almost "anti-surgical" (if there were such a term) because in our profession we go into an operation and actually accomplish something. We go in, do our thing, get an x-ray, and know that at the end of the day, we have achieved something.
Grant writing is the complete opposite. You might spend weeks or even months slaving away at a grant, and there's a 90% chance that you're going to get rejected, and that it's not going to get funded. That's almost inherently the complete contradiction to what most surgeons are actually like. For us, grant funding requires a very different mindset, for sure. However, when we get it right, it is an amazingly rewarding, and most importantly, builds the capacity to put your great ideas into action.
Dr. Brian Kwon, Canada Research Chair in Spinal Cord Injury and Dvorak Chair in Spine Trauma, is an internationally recognized, award-winning surgeon-scientist with the University of British Columbia Department of Orthopaedics, where he runs a translational research group focused on spinal cord injury. He is the chairperson of the AO Spine Spinal Cord Injury Knowledge Forum, a member of the AO Spine Research Commission, and Principal Investigator of several AO Spine studies. And he has had a lot of grants rejected in his career!
Additional resources:
The call for applications for the 2022 AO Spine Research Start-up Grant is open until April 1, 2022. Latest news and open funding opportunities from AO Spine here.


A podcast with Brian Kwon discussing his personal tips for securing research funding was published as part of a special Research Top Tips series, from Myelopathy Matters (Myelopathy.org) and AO Spine RECODE-DCM. The initiatives worked together to accelerate knowledge discovery that can change outcomes in Degenerative Cervical Myelopathy (DCM). Each episode takes a dive into a fundamental concept of scientific research, with leading spine researchers talking us through their recipes for success in their own words.


The AO Program for Education and Excellence in Research (AO PEER) offers a collection of clinical research resources, reference documents, and learning opportunities for anyone wanting to learn more about doing research. The Grant Writing and Study Protocol module of AO PEER includes useful templates for applying for grants.
Disclaimer
The articles included in the AO Spine Blog represent the opinion of individual authors exclusively and not necessarily the opinion of AO Spine or AO Foundation.