Global Spine Congress 2023—another successful year for the GSC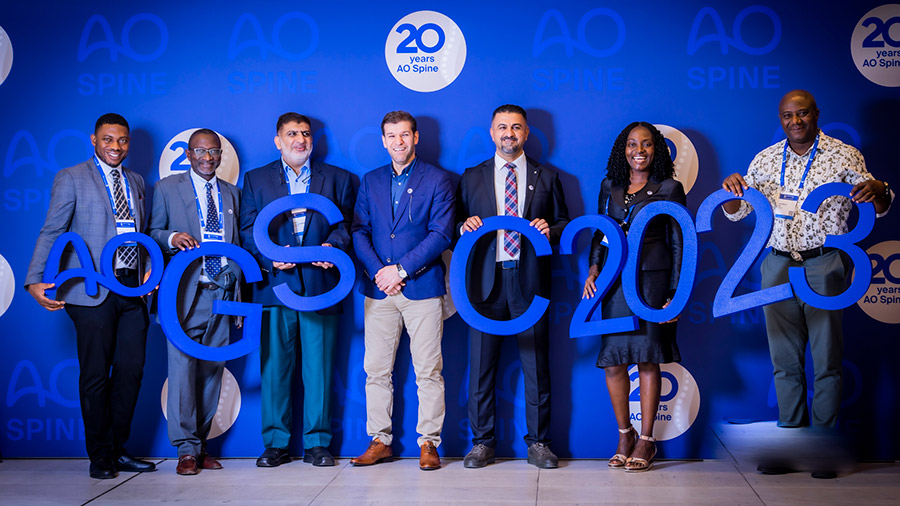 The 2023 Global Spine Congress (GSC) in Prague welcomed 1500 participants, representing 82 countries. The AO Spine's annual meeting is an opportunity for participants to enjoy four days of an outstanding scientific program, exchange knowledge, and present the latest research, innovative techniques and cutting-edge technologies in spine surgery to a global audience. 191 expert speakers from 36 countries participated in a groundbreaking scientific program for the only leading spine congress of its kind. A record 1,453 abstracts were submitted for poster presentation giving authors the opportunity to present their research to hundreds of spine specialists worldwide.
All accepted abstracts for GSC 2023 were published online in a special issue of the Global Spine Journal featuring both oral presentations and Eposters. You can view online here.
The scientific program included pre-courses, society symposia, and peer-reviewed abstracts, be presented as oral or ePoster presentations. The GSC also featured exclusive AO Spine members-only sessions on a variety of exciting topics, including "Leaders in Spine Surgery and a Learning Journey: Case Discussion from Fellows to All."
The GSC featured symposia from eight guest spine societies from various countries: The Asia Pacific Spine Society, The Brazilian Spine Society, The China College of Orthopedic Surgeons, The Cervical Spine Research Society, Deutsche Wirbelsäulengesellschaft, The European Association of Neurosurgical Societies, EURO SPINE and The North American Spine Society.
The GSC was also supported by 36 corporate sponsors. Raising the bar again this year, the GSC held several additional pre-course workshops that will hopefully set the standard for future editions of the GSC. These workshops were well supported by industry and societies and gave participants with a taste of the rewarding experience of the GSC.
If you are interested in presenting your research to hundreds of leading spine experts from around the world, remember that abstracts submissions are open until September 12. GSC 2024 heads to Bangkok in 2024. We look forward to seeing you there!