AO Surgery Reference launches primary tumors and degenerative spine modules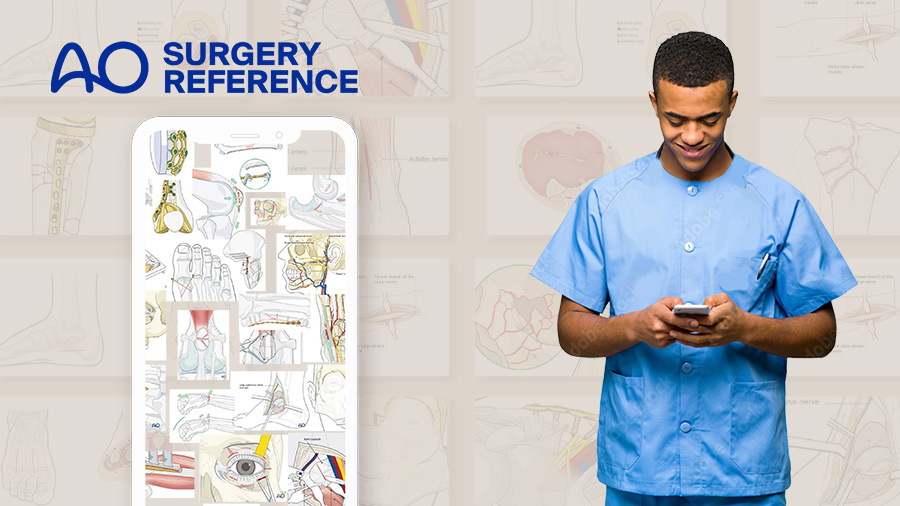 The AO Surgery Reference—a powerful, online resource for the management of a vast variety of fractures—last month published two new spine modules focusing on primary tumors and degenerative.
General Editor Luiz Vialle (Brazil), explained that the two modules—available free of charge to all AO Surgery Reference users—are based on current clinical principles, practices, and available evidence and support spine surgeons' day-to-day treatment, planning, learning, and teaching.
"The newly released modules enrich the spine content of the AO Surgery Reference," he explained. "For example, the authors of the degenerative module are leaders in minimally invasive spine surgery [MISS] technology and have put all their expertise into the step-by-step guides to minimally invasive surgery using video endoscopy, tubular surgery and TLIF. The module on tumors joins existing content on metastatic lesions and completes the chapter on tumors. Our community will have more reasons to make the AO Surgery Reference spine section its main reference when seeking surgical details on the techniques I've mentioned."
---
Primary tumors
The AO Spine Knowledge Forum Tumor decided that it was important to create a module covering treatment of primary spine tumors, an area that previously was not covered in the AO Surgery Reference. The new module of primary tumors details treatments tailored to benign and malignant tumors in various segments of the spine. Additionally, the module also offers tumor definitions, treatment indications, guides to patient positioning, and approaches.
The module addresses initial patient management, neurological examination, and oncological and surgical staging. Treatments (both en bloc resection and intralesional resection) are given for all segments of the spine, and a range of nonoperative treatments, such as chemotherapy and radiofrequency ablation, are also discussed. The module also includes references on primary spine tumor management. Additionally, the module describes basic techniques, such as ligation of nerves, instrumentation for occipitocervical fixation, and cervical discectomy. A wide range of screw insertion methods are covered.
Authors of the module are Nicolas Dea (Canada), and Jeremy Reynolds (United Kingdom).
---
Degenerative
Driven by the AO MISS Task Force, this module covers MISS treatments for degenerative disorders—disc herniation, stenosis, and spondylolisthesis— an area that previously was not covered in the AO Surgery Reference.
This module provides definitions for cervical disc herniation, lumbar disc herniation (central and posterolateral, and foraminal and extraforaminal), lumbar spinal stenosis, and degenerative spondylolisthesis. The module provides indications for different treatment options for these conditions, as well as guides to patient positioning and approaches.
Additionally, the module covers a range of microscopic and endoscopic techniques for cervical and lumbar disc herniation. For example, at the cervical level, the module details posterior microscopic tubular cervical foraminotomy (PMTCF) and posterior endoscopic cervical foraminotomy (PECF). MISS techniques for stenosis and spondylolisthesis are also provided.
The authors of the module are Massimo Balsano (Italy), Roger Härtl (United States), and Ibrahim Hussain (United States).