Meet the new AO Spine Council Members in Latin America
AO Spine Latin America proudly welcomes the newest Council Members elected in recent months.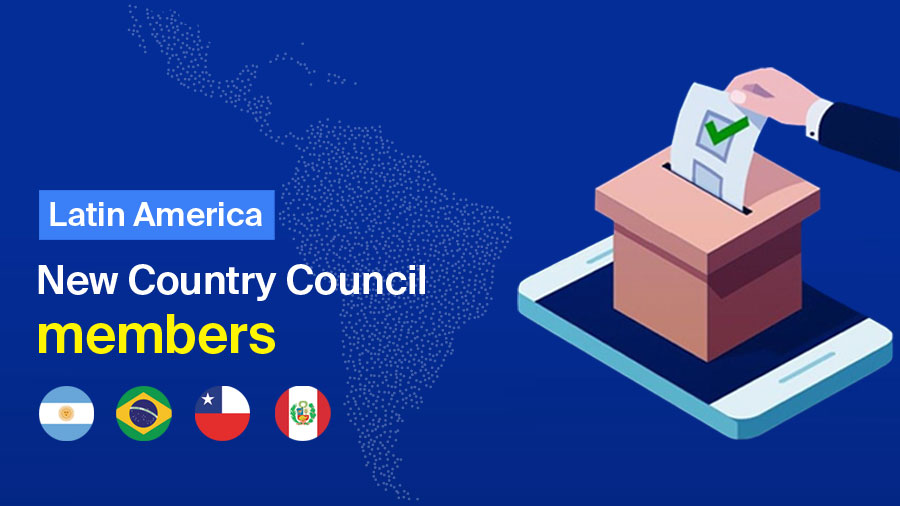 In recent months, new members of the country councils have been elected and their three-year terms have commenced. These new members have been elected based on the votes cast by each country's electorate of active members, and approved by the respective AO Trauma Nomination Comittees (NomCom).
In Argentina, Alfredo José Guiroy (Education Neuro) stated that, among other initiatives, he wishes encourage the training of Argentinian neurosurgeons in spine surgery, involve more spine surgeons in the research activities of the Spine Study Groups, and stimulate the participation of new centers in the studies proposed by AO Spine Latin America. Guiroy will join Pablo Jalón (Chairperson) and Nicolás Coombes (Education Ortho) in facing the challenges of growing AO Spine in their country.
In Brazil, joining Jerônimo Milano (Chairperson) and Cristiano Menezes (Education Ortho) is Charles Carazzo (Education Neuro), who emphasized that his efforts will focus, among other matters, on continuing the virtual and face-to-face courses, running courses at the host centers where the fellows are being trained, and enabling courses in new technologies.
In Chile, Marcelo Molina was reelected as Education Orthopedics Officer, and rejoins Ratko Yurac (Chairperson) and Felipe Rossel (Education Neurosurgery) to continue nurturing the AO Spine community in their country. Molina aims to participate actively in the organization of AO Spine courses in Chile for traumatology residents, fellows and spine surgeons. As well as working on new projects, Molina will help further the prospective and multicenter studies currently in progress in Chile and Latin America: the RECOSAN (record of spine surgeries in Chile) and the ESTENOCOL (study on degenerative lumbar stenosis in Latin America).
Lastly, in Peru, Elar Naún Cari commented that his efforts will focus on nurturing relationships with associations and bringing the biggest number of surgeons with affinity for spine surgery to uphold to the purpose and principles of AO Spine. Elar was elected as Chairperson and is joining forces with Eduardo Laos (Education Neurosurgery) and Daniel Cauti (Education Orthopedics) to grow Peru into a key AO Spine country in the region.
---
AO Spine Latin America Chairperson Juan Emmerich warmly welcomes the newly elected chairpersons and representatives.
Find out more about AO Spine's Governance structure and bodies here.