AO Spine Chairperson Asdrubal Falavigna receives prestigious AANS award for advancing neurosurgery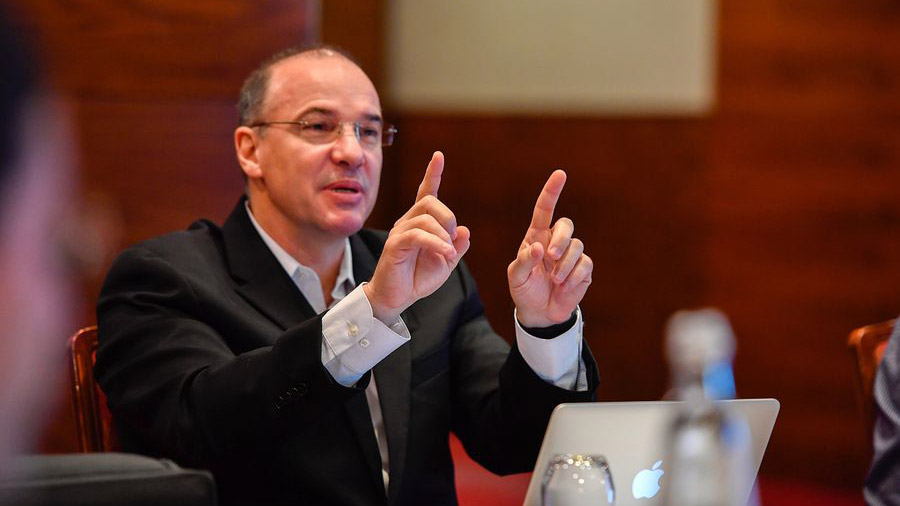 The AO Spine International Board Chairperson Asdrubal Falavigna has received the International Lifetime Recognition Award from the American Association of Neurological Surgeons (AANS). This is the most prestigious international award bestowed by AANS. Asdrubal Falavigna is the first Brazilian Neurosurgeon to receive this award.
The AANS Lifetime International Recognition Award recognizes people worldwide honoring their lifetime contribution to advancing the field of neurosurgery in their home country and globally, along with scientific and humanitarian accomplishments.
Dr Falavigna said, "It's my privilege and honor to receive the International Lifetime Recognition Award from AANS. This type of achievement coming from peers is even more important and inspires me to further contribute to education, research, and patient care. I would like to express my gratitude to my family, to the Caxias do Sul University for their constant support, and to Neurosurgery, for providing one of the best achievements in my life."
Falavigna's career spans over several decades, including Dean of the Medical School at the University of Caxias do Sul (UCS) from 2008–2016, Coordinator of the Post-Graduation Program in Health Science – Medicine at UCS from 2017–2021, Director of the Health Science Center of UCS from 2018–2022, and most recently, Vice-Rector of UCS since 2022. He served as the AO Spine Regional Research Officer from 2012–2015 and Chair of the AO Spine Latin America Board 2015–2019, before being elected Chairperson of the AO Spine International Board.
The award ceremony took place at the AANS Annual Scientific Meeting 2022 in Philadelphia, on April 30, 2022. The meeting is the largest gathering of neurosurgeons in North America, emphasizing the field's latest research and technological advances.
Join us in congratulating Asdrubal Falavigna for this prestigious recognition.