Well-known but little explored—work-related neck pain among spine surgeons hits a nerve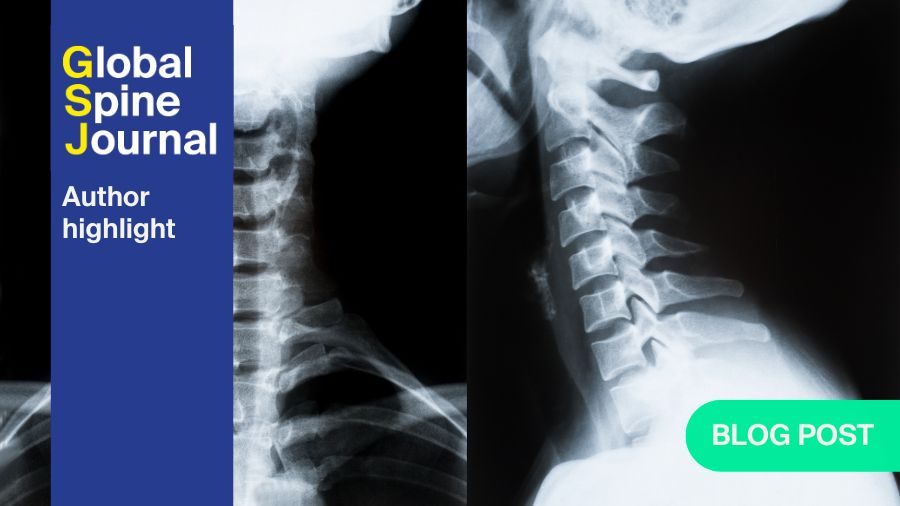 It may seem counterintuitive at first, but even the most qualified specialists in my field of practice—orthopedic spine surgery—aren't immune to the scourge of humanity that's known as neck pain. Far from it: whether it is chronic or temporary, work-related neck pain is so common among spine surgeons that it has become an everyday topic of conversation in our workplaces. It has also long been something of a dark in-joke among attendees at conferences and congresses: "Hey, nice to see you again! How are you?" "I am well, thanks, just my neck is killing me!"
We surveyed over 400 AO Spine members to find out more about the prevalence of the problem and contributory risk factors. Work-related neck pain is a problem that affects many orthopedic spine surgeons at least once over the duration of their careers.
Considering the circumstances, it should hardly come as a surprise. After all, spine surgeons are under a lot of stress: we work long hours in challenging working environments while routinely taking on significant responsibilities for the physical well-being of our patients. In the operating theatre, even in a very well-equipped one, we spend extended periods of time in contorted postures that aren't just uncomfortable but ergonomically unsound. One could even say that some of the things we routinely do in the workplace are precisely the things we advise our patients to diligently avoid.
The uncharted territory of work-related neck pain among spine surgeons
However, when I recently attempted to find out just how common an occurrence neck pain is among colleagues, I was baffled to discover that hard scientific evidence on the issue isn't just scarce—it's virtually nonexistent. Even basic figures on the prevalence of work-related neck conditions among orthopedic spine surgeons had, for some strange reason, never been systematically collated.
That's why, together with my colleagues Omar Alnori, Theodore Choma, Don Moore, and Mostafa Abolfotouh, I decided to take a deeper look into this niche. Through AO Spine's global network of contacts, we recruited more than 400 surgeon members willing to participate in a cross-sectional survey. We asked them how often they had experienced neck pain during the previous twelve months while also collecting data on consequences, risk factors and predictors. The results we came up with were surprising and illuminating in equal measure, and for various reasons.
The numbers speak for themselves, only experience helps
Firstly, there's the sheer numbers: Two out of three (66.7 percent) respondents reported that they had suffered from work-related neck pain at least once over the previous twelve months. As a result, just over half of them experienced mild, moderate or severe disability. 56.3 percent of those affected received medication to alleviate their condition with almost a third undergoing physiotherapy. 17.5 percent were absent from work for at least one day due to neck pain with a median of 3.5 days off work.
Secondly, our results don't show a great deal of variation in terms of geographical location, sex or age. When it comes to work-related neck pain in orthopedic spine surgeons, no one group sticks out greatly, neither positively nor negatively.
However, one thing we did realize was that the older a person is and the more patients they operate on per year, the less they seem to be affected by neck pain. We believe that this has to do with experience and the resulting gradual development of coping mechanisms. Maybe there's a journey each surgeon has to go through in order to instinctively understand what works and what doesn't with regard to neck pain.
Exercise protects your neck, technology doesn't
Unfortunately, there don't really seem to be many options available to those who want to actively get ahead of the issue. In fact, we only really identified one significant protective factor against neck pain, and that was physical exercise: respondents who regularly engage in sports experience less instances of neck pain and have fewer problems as a result. The options are equally slim in terms of prognosis: The only significant predictor we were able to identify was physical stress, which of course many orthopedic surgeons are only too familiar with.
Somewhat surprisingly, use of magnification was not associated with neck pain prevalence. That's not to say that better workplace equipment, for example lighter headlamps or surgical microscopes that support operative ergonomics, won't become a more significant protective factor in the future. What's interesting is that our respondents didn't report major differences between various surgical magnification tools. While conventional wisdom seems to suggest that loupes will contribute much more to work-related neck pain than a microscope will, our findings don't support this assumption. We found absolutely no difference between loupes and microscopes in the prevalence of the condition.
Neck pain hits a nerve with the medical community
Considering the numbers, we came up with, it's baffling to me that no one seems to have previously thought of thoroughly researching the issue. If I were a financial controller in a hospital where every year one out of every five surgeons took time off as a result of neck pain, I would certainly want to find out more. After all staff on sick leave translate directly into lost revenue—especially when we're talking about highly skilled surgical specialists.
After the publication of our results, for instance on LinkedIn, we received a lot of feedback, not just from spine specialists but also from surgeons in other fields as well as the wider medical community. Many practitioners shared their own stories and experiences of work-related neck pain and it showed us that we hit a nerve. I hope that we can help raise awareness of the issue and I really want those who suffer from the condition to know that they're not alone. Far from it actually—it's not at all unlikely that your colleague in the operating theatre next door has the same problem!
I also hope that our research will lead to more scientific light being shed on the issue in the future. What we did really wasn't much more than a simple study and I would like to see it as merely the starting point. We need to find out much more about the causes as well as the debilitating effects neck pain can have even on those who specialize in the medical treatment of this very condition. And we need to place an emphasis on pain prevention, both through better ergonomics in the workplace and through the promotion of sports and physical activity among colleagues.
Dr. Sameh Abolfotouh
is an orthopaedic surgeon and specialist in spine surgery at the
Medcare Orthopaedic & Spine Hospital
, Dubai. He is a board-certified orthopaedics and spine surgeon with orthopaedics residency from the HMC/Weill Cornell Medical College in Qatar. Abolfotouh's interests range from minimally invasive spine surgeries to artificial disc replacement, major deformity surgery as well as robotic spine surgery. He is current chair of the AO Spine the GCC chapter.
You might also be interested in: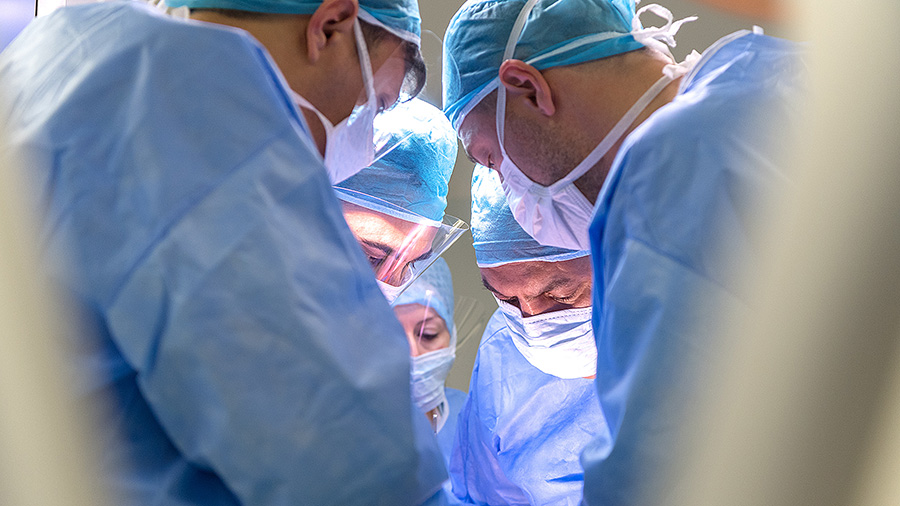 AO Spine Research surveys
Explore outcomes from regional and international research surveys from the AO Spine community.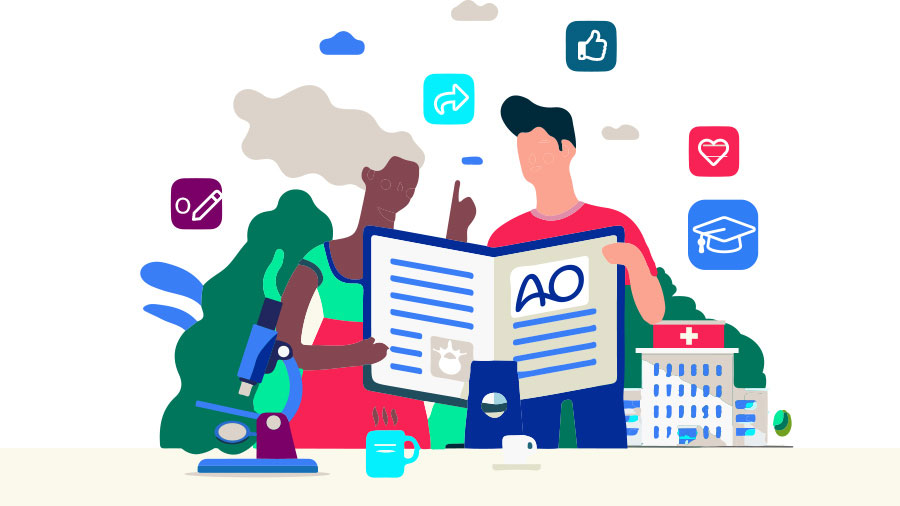 Guest authored articles
Find more spine topics from the spine surgeon community, for the community.
Disclaimer
The articles included in the AO Spine Blog represent the opinion of individual authors exclusively and not necessarily the opinion of AO Spine or AO Foundation.