Lumbar Single Position Surgery (LSPS): optimized way for circumferential fusion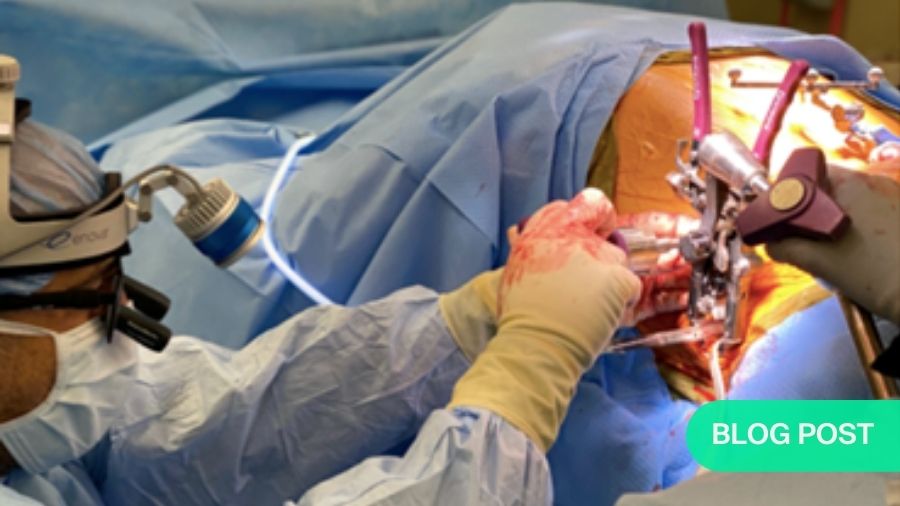 Minimally Invasive Spine Surgery (MISS) has emerged naturally with technological advances and growing patient expectations for faster and painless recovery from surgery. According to a recent review (1) we did with a group of spine surgeons, single position surgery in lumbar fusion is resulting in shorter operating times and hospital stays while maintaining similar perioperative outcomes compared to dual position.
Circumferential approaches to the spine that include anterior, obliques, lateral, and posterior are sometimes needed for achieving decompression, stabilization, realignment, and high fusion rates. This typically involves repositioning the patients from one position to other and that is associated with longer operative times. (2-4)
The most traditional 360-degree interbody fusion technique employs a dual position approach, which consists of placing an intervertebral device through a lateral approach in lateral decubitus, followed by a posterior percutaneous pedicle screw insertion after flipping the patient to the ventral decubitus.
In order to reduce the burden of the repositioning while maintaining the same surgical objectives, new techniques have been described, as follows:
Single Position Lateral Fusion: the patient is in Lateral decubitus. Both the interbody device and the pedicle screws are inserted in this position. This allows not only Lateral Interbody Fusions (LLIF) but also Anterior Lumbar Interbody Fusion (ALIF), Oblique Lateral Interbody Fusion (OLIF), or the combination of the above. (5)
One disadvantage mentioned, is the perceived difficulty to place the screws in the lower side for being very closed to the operating table, but there are tips and tricks described for solving this problem.
Prone Lateral Surgery (PLS): both the LLIF and the screw insertion are placed with the patient in prone position. This allows for simultaneous percutaneous or open screw insertion, direct decompression, osteotomies, and bone grafting if needed, which makes it a nice alternative for revision cases. Also, the position itself helps to restore lordosis.
The main disadvantage is the impossibility for doing L5–S1 ALIF. There are also reports of navigated PLS that showed accuracy and low complication rates.
Shorter hospital stays and faster recovery
A procedure is considered "efficient" when—compared to another procedure—similar or better outcomes are achieved with reduced operating time and/or cost. The systematic review we conducted on comparative studies of Single Position (SP) versus Dual Position (DP) showed a tendency towards shorter operating times and shorter hospital stays in SP lumbar fusion while maintaining similar perioperative outcomes. (2-4)
Although this reduction in time may directly impact cost, these are still novel techniques, and more high-quality studies are needed to indicate whether single position is actually cheaper than dual position surgery.
As surgeons have started to feel more comfortable with single position surgeries, the range of pathologies treated with these approaches is growing. For example, deformities with multilevel interbodies, corpectomies for vertebral fractures, infections, and tumors are among the cases already reported using SP.
Currently, most surgeons that are getting involved in single position surgery utilize fluoroscopy, but new and emerging technologies will play a major role by improving accuracy for both interbody and screws placement. Navigation, robotics, imaging tracking systems, micro-operative cameras and so on are used as enabling technologies. We see such technologies developing at speed, which will further contribute to the growing popularity of single position approaches.
Disclaimer
The articles included in the AO Spine Blog represent the opinion of individual authors exclusively and not necessarily the opinion of AO Spine or AO Foundation.