AO CMF and IAOO successfully complete Global Oral Cancer Diploma pilot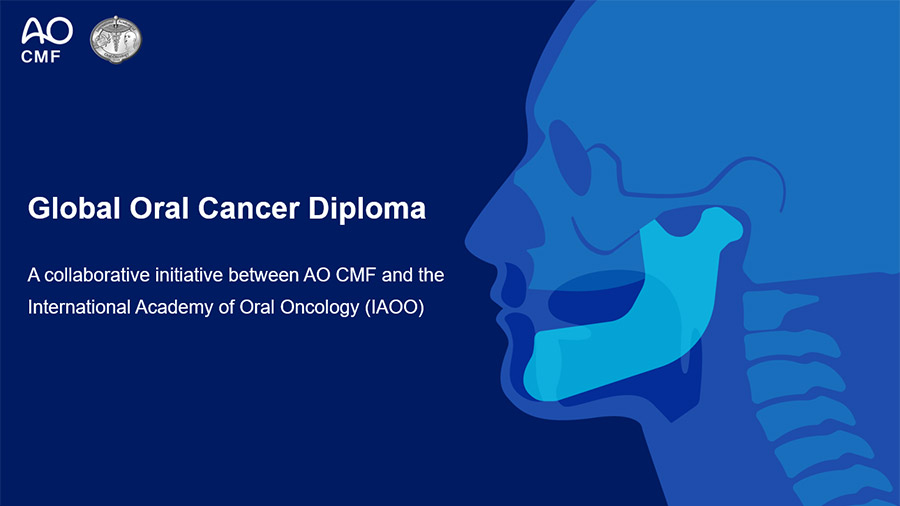 AO CMF and the International Academy of Oral Oncology (IAOO) in July 2023 successfully completed the first milestone in their collaborative initiative, the Global Oral Cancer Diploma Pilot, with 34 candidates completing the program.
As a global program in the multidisciplinary field of oral cancer, the Global Oral Cancer Diploma program satisfies clinicians' need for a standardized evidence-based knowledge platform for multiple specialties involved in oral cancer treatment and management.
In the six-month pilot program 34 candidates from India, Pakistan, Sri Lanka, and Bangladesh received their certificates of completion after completing modules on etiology and prevention; epidemiology, clinical research, and biostatistics; communication; and surgery. The online program combines synchronous and asynchronous activities with weekly formative assessment; it received highly positive feedback from participants and faculty, many of whom expressed their appreciation for the modules' high quality and usefulness.
AO CMF and the IAOO extended their appreciation to the content experts and faculty, who made valuable contributions to the pilot modules by providing recorded lectures including formative assessment questions. AO CMF and the IAOO are now embarking on the next development phase, aiming to complete the remaining six modules and launch the full program globally in 2024.
Moving forward, faculty members have a unique opportunity to collaborate with the program team in support of the critical implementation phase. To participate as a faculty member or content provider, please contact Project Manager Franziska Dingendorf.