Membership
The dynamic and universal spirit of the AO CMF community transcends borders and specialties, benefiting both patients and healthcare providers across the globe
Position yourself to make the right decisions in the operating room
Join one of the world's most influential organizations for maxillofacial surgeons and #beAOCMF.
Our network represents medical professionals from all around the world and a wide variety of background and areas of expertise: oral and maxillofacial surgery, plastic surgery, head and neck surgery, ophthalmology, otorhinolaryngology and, neurosurgery.
Not yet an AO CMF member?
Connect with the AO CMF multispecialty community and profit from the exclusive member privileges
Your member journey
Becoming an AO CMF member is just the beginning! Find out what's in store for you and how you can develop your career
More membership information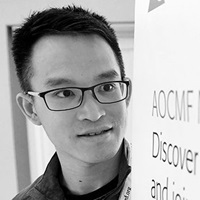 "AO CMF is a large community that allows knowledge exchange and provides a large variety of courses around the world, with a lot of expertise from different disciplines and different countries."
Dr. Derek Tse, Queen Elizabeth Hospital Hong Kong