Who we are
A multispecialty group of surgeons working together for a common goal
"It's a very unique forum compared to some other professional societies around the world."
Gregorio Sanchez Aniceto
AO CMF is a global multispecialty community consisting of clinicians with different backgrounds and areas of expertise—oral and maxillofacial surgery, plastic surgery, ENT, head and neck surgery, ophthalmology, and neurosurgery.
Our mission is promoting excellence in patient care and outcomes in trauma and musculoskeletal disorders.
You might also be interested in
Getting to know: Sarah Frommer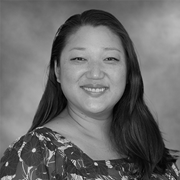 "It is a great way for me to connect with colleagues from around the world about craniofacial surgery. We are a passionate group who want to expand our field and share our knowledge."