AO CMF Community Development Commission
Meet the members and their vision: into the future without boundaries!
The AO CMF Community Development Commission (AOC CDC) is the international coordination body for all community development, promotion, and member engagement activities of the AO CMF clinical division. Its mission is promoting excellence in patient care and outcomes in trauma and musculoskeletal disorders worldwide by fostering, strengthening, and supporting the global AO CMF community by stimulating knowledge exchange and networking opportunities.
The AO CMF community represents medical professionals from oral and maxillofacial surgery, plastic surgery, head and neck surgery, ophthalmology, otorhinolaryngology, and neurosurgery. This multispecialty characteristic and the multifunctional approach that brings together a vast range of expertise is unique to AO CMF and extremely valuable to craniomaxillofacial care.
The commission comprises five regional CDC members representing the regions Asia Pacific (AP), Europe and Southern Africa (ESA), Latin America (LAT), Middle East and Northern Africa (MENA), and North America (NA), and the Chairperson that represents the CD Commission in the AO CMF International Board.
In practice, the AO CMF Community Development Commission leads the membership program and career development initiatives, such as the AO CMF Fellowship program, Global Study Clubs, myAO, and various diversity and inclusion initiatives in the regions. The task is challenging but rewarding, and the Commission members are proud to be breaking down silos and building new collaborations across specialties and with other societies.
AO CMF Community Development Commission members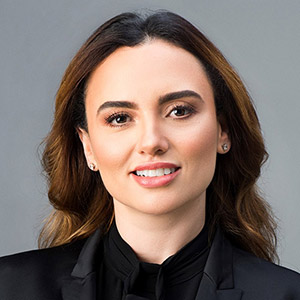 Ana Catalina Tobón Trujillo
Chairperson
2023–2026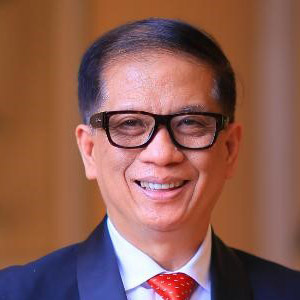 Ferdinand G Pamintuan
AO CMF Asia Pacific
2019–2025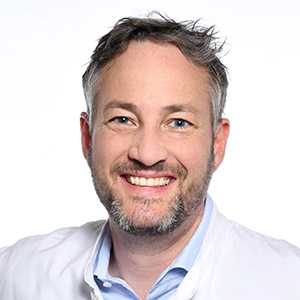 Florian M Thieringer
AO CMF Europe and Southern Africa
2019–2025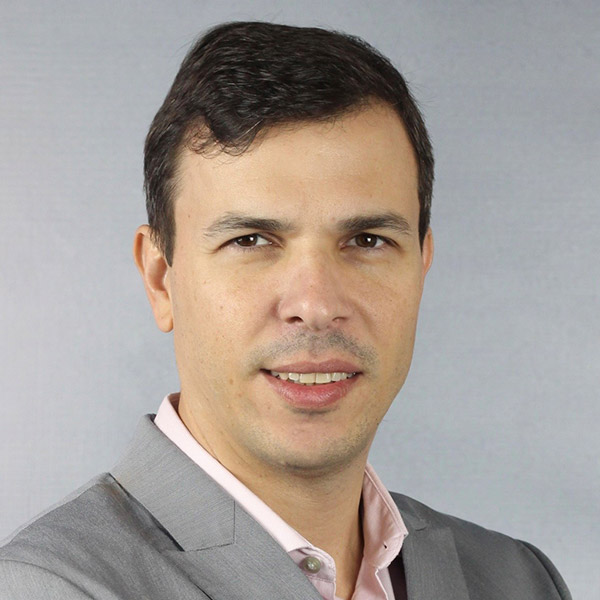 Rafael Cypriano
AO CMF Latin America
2023–2026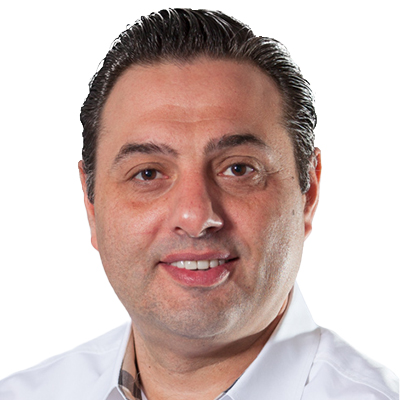 Fadi Zibdeh
AO CMF Middle East and Northern Africa
2019–2025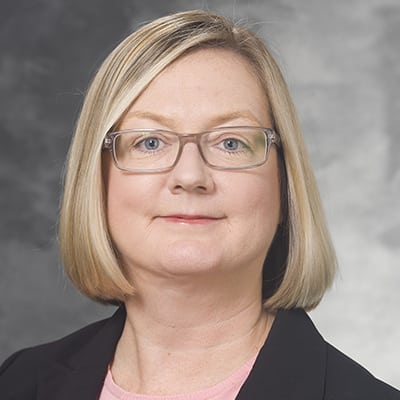 Delora Mount
AO CMF North America
2021–2024
What the AO CMF Community Development Commission members say: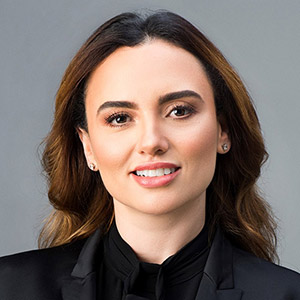 Ana Catalina Tobón Trujillo, MD
Head Coordinator Oral and Maxillofacial Surgery Service, Panamerican Clinic, Apartadó, Antioquia, Colombia
"I see the AO CMFCDC as a key driver for other AO global commissions—the AO Education Commission, the AO Research and Development Commission, and the AO Technical Commission—and I want to connect these commissions, create networking, dialogue, and collaboration that will ultimate serve not just our surgeons and members, but the AO itself.
We stand on the shoulders of giants: The AO founders were the first real and important surgeons who left us a great legacy in education, research, and innovation all under one umbrella. No other organization can match this legacy.
The unique 'AO family' represents opportunities for lifelong professional development—for our members to grow as surgeons, educators, researchers, and innovators—as well as lifelong friendships. This is what I want the world to know about AO CMF and the AO."
Read the full chairperson interview here.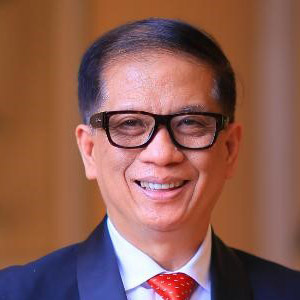 Ferdinand G Pamintuan, MD, FPSO-HNS
Chairman, The Medical City Clark Department of Otolaryngology and Head and Neck Surgery, Pampanga, Philippines
"The AO 's mission of improving patient care elevates the quality of our patient treatment and outcome. Our patients will be able to be productive in the shortest time and able to function as normally as possible.
My vision is to continue bringing more educational activities to all AO CMF regions through our global AO CMF Study Clubs. This pioneering AO CMF Community Development Commission activity met the educational needs of the residents to consultants through the pandemic with great results.
My priorities are to reach out to more countries, introduce them to AO CMF, and incorporate these countries into the the global AO CMF community, and introduce the best quality education to help them treat craniomaxillofacial patients.
In my more than two decades of association with AO CMF and the AO, I've experienced that there are no boundaries. All specialties work harmoniuosly together and support one another. Being part of AO CMF is benefical during training as well as in practice. The future looks good when you're part of AO CMF."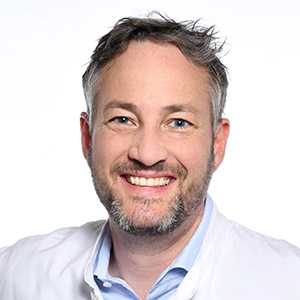 Prof Florian M Thieringer, MD, DDS, MHBA
Chair of oral and maxillofacial surgery (OMFS), University Hospital Basel, Basel, Switzerland
"My specialty, advanced OMFS, particularly in the domain of innovative technologies like computer-assisted surgery and medical additive manufacturing, aligns with the AO's mission of improving patient care at the forefront of craniomaxillofacial surgery. Through the use of virtual surgical planning, 3D printing, and additive manufacturing of patient-specific implants, we can offer tailored treatments to patients, ensuring better surgical outcomes and reduced recovery time.
We are continuously innovating and developing new technologies that can be applied in the surgical field, further elevating the standard of patient care.
My vision as an AO CMFCDC member is to bridge the gap between education, technology, and surgery, making cutting-edge innovations accessible to all craniomaxillofacial surgeons.
My top priorities include fostering an international, diverse, and a collaborative environment for excellence in facial surgery, research, and innovation, promoting the application of modern techniques and technologies in CMF surgeries, and ensuring the continuous education and training of surgeons in the latest surgical and technological advancements.
Every CMF surgeon should know that AO CMF is more than just a community; it's a global family of surgical experts with one mission: a platform for surgical innovation, collaboration, and growth.
My experiences with AO CMF have shown me the importance of continuous learning and adapting to the evolving landscape of surgery in an interdisciplinary context. The organization provides unparalleled support, resources, and opportunities for surgeons to excel in their respective fields, always aiming to improve patient outcomes."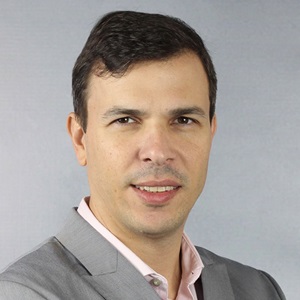 Rafael Cypriano, DDS
Head of the Vitória Apart Hospital Department of Oral and Maxillofacial Surgery (OMFS), Vitória, Brazil
"The face represents our identity and our individuality. The outcomes of our work must fulfill requirements other than just function. The aesthetic part of our job is extremely important, and we must be aware of these challenges in every case we treat.
The priority of the AO CMFCDC is our community, our members. It's very important that we work together with other commissions and deliver new projects to our members.
myAO is an important tool to connect our members and we are working on improving participation in the app. Additionally, the fellowship program is now the responsibility of our commission and that's a huge responsibility from our side, since this is a very popular AO program, especially for young surgeons. Another important part of our job is inclusion, diversity, and mentorship, and we are working with AO Access to improve our offer dedicated to the AO CMF Women Surgeon Group and beyond.
AO CMF gives us the opportunity to learn and improve our skills—and not only surgical skills. Networking is the key to success and the AO gives us an opportunity to know and connect with surgeons from all parts of the world. That's amazing. Every surgeon should know that."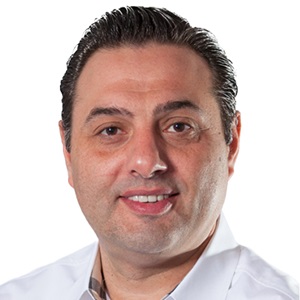 Fadi Zibdeh, MD
Consultant plastic and reconstructive surgeon, private practice, Amman, Jordan
"As the AO is a multispecialty group of surgeons involved in trauma, I do believe that being a plastic surgeon in this great group of surgeons is very important to coordinate with others to improve the quality of life of patients with trauma, especially facial trauma.
I want to promote AO CMF to all AO nonmembers, promote and innovate in education, and improve and balance educational activities.
I want to help promote the AO's activities and presence on all current social media platforms and use current technologies to increase the spread of education and knowledge.
The AO is multispecialty organization promoting and accepting diversity between all groups of surgeons and all nationalities."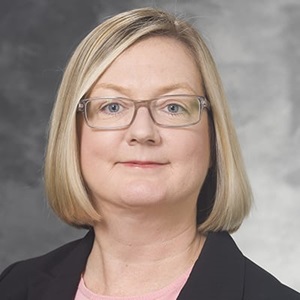 Delora Mount, MD, FACS, FAAP
Professor of clinical surgery at Louisiana State University Medical Center/Children's Hospital of New Orleans, United States
"I perform trauma reconstructions primarily on children and teenagers utilizing everything I've learned from the AO principles of bone fixation and reconstruction. I also instruct medical students and residents in proper reconstruction of traumatic craniomaxillofacial defects.
My vision is to create a community of colleagues and friends within the AO community; to provide mentorship for those younger than myself; and to receive mentoring and guidance from those more experienced. All of us have benefited from the closeness that networking, and friendships have facilitated our communication. My vision is to create a comfortable, organic space for networking and mentorship.
The AO is an optimal learning and teaching environment; there is something for everyone who treats craniomaxillofacial skeleton and soft tissue. I have been able to develop my teaching skills, with faculty development courses and practice. I feel like an accepted and respected member of a special club, whose goal and members are focused on excellent patient care and sound reconstructive principles."
You might also be interested in: