AO CMF Global Study Club
A dynamic platform for AO CMF members to discuss cases, share experiences, and network effectively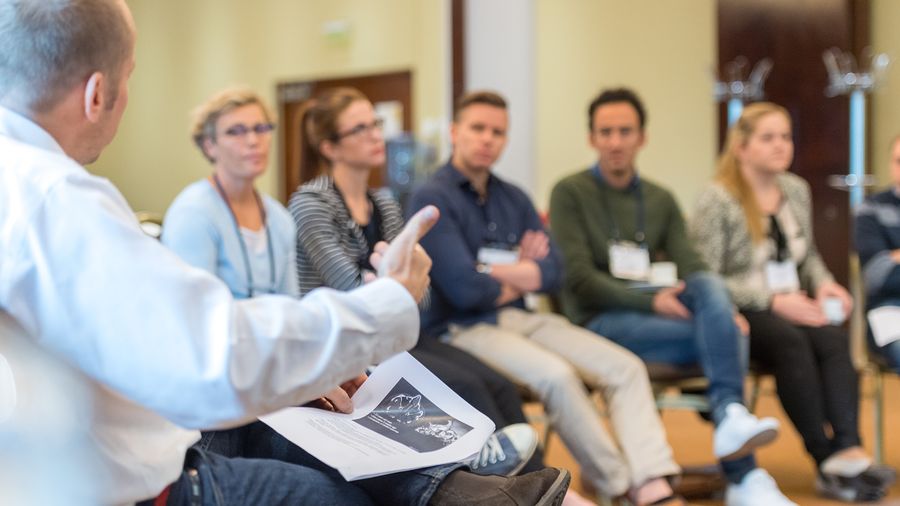 The AO CMF Global Study Club offers monthly online events featuring renowned faculty speakers, who delve into a variety of craniomaxillofacial surgical topics. You'll have the opportunity to learn from the best and take your professional skills to the next level. All study clubs events are reserved for AO CMF members-only, but you can have a sneak peak by attending one of the two open sessions available for everyone.
Study Club themes in 2024:
Join the AO CMF Global Study Club discussion group on myAO
Exclusively available for AO CMF members. Get access to clinical discussions and direct links to the monthly Study Club sessions.
Discover the AO CMF Global Study Clubs 2023
Video recordings are available for AO CMF members-only
Unlocking the TMJ - Understanding advanced diagnostic imaging

Speaker: Gahl Greenberg (Israel)

---

Virtual surgical planning – An overview of current concepts and companies

Speaker: Daniel Buchbinder (US)

Aesthetic Surgery & Techniques

Preservation and ultrasonic rhinoplasty

Speaker: Diego Rodríguez (Chile)

---

Current concepts in facial feminization surgery (FFS)

Speaker: Luis Capitan (Spain)

---

Fillers & Botox

Speaker: Fadi Zibdeh (Jordan)

---

Current concepts on facelift techniques

Speaker: Mathias Tremp (Switzerland)

Management of Facial Soft Tissues

Aural atresia & microtia

Speakers: Scott Bevans & Mai Thy Truong

---

Eyelid & periorbital soft tissue

Speaker: Priti Udhal (India)

Versatility of local flaps in facial reconstruction

Speaker: Amir S. Elbarbary (Egypt)

---

Non-vascularized reconstruction

Speaker: Alberto García-Perla (Spain)

---

Soft tissue management in GSW

---

CN V & VII injuries (incl facial nerve palsy)

Speaker: Subramania Iyer (India)

Patient centered post ablative reconstruction in H&N

Speaker: Gregorio Sanchez Aniceto (Spain)

---

Bioprinting from the lab

Speaker: Dr. Shay Duvdevani

---

Bone grafts for mandibular reconstruction & augmentation

Speaker: J. Caceres (USA)

---

Bone grafting for dental implants in the aesthetic area

Speaker: Loo Sun Din (Singapore)

Alloplastics vs. Transplant

TMJ replacement - Distraction vs. TPR vs. autologous

---

Anaplastology in the face - What the surgeon needs to know

Speaker: Manju Vijayamohan (India)

---

Joint and occlusal sequelae of facial trauma

Speaker: Carlos Gaete (Chile)

---

Correction of facial defects using patient-matched subperiosteal implants

Speaker: Dr. Johan Reyneke (South Africa)
Become an AO CMF Member
Connect with the AO CMF community and benefit from exclusive member privileges.