AO Spine memberships and privileges
Join the leading global academic community in spine care

Your member journey
Becoming an AO Spine member is just the beginning! Find out what's in store for you and how you can develop your career
What the AO Spine Membership means to Dr. S. Rajasekaran
AO Spine's Past-Chairperson Dr. S. Rajasekaran explains how becoming a member of AO Spine helps surgeons boost their knowledge and career
Not a member yet?
Join the leading global academic community in spine care and benefit from exclusive member privileges.
Membership options and fees
*We offer a 50 percent discount on membership fees for students and residents, and a flat fee of CHF 20 per year for surgeons and researchers from low-income countries (discounts do not apply for Membership Plus).
Why join AO Spine?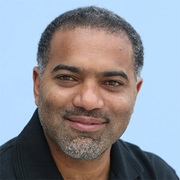 "With its global reach, outstanding educational offerings and cutting edge, clinically significant research, AO Spine offers surgeons opportunities beyond that of any other spine society."
Norman Chutkan, Past Chairperson AO Spine Community Development Commission