Stefano Fusetti outlines goals as incoming AO CMF Education Commission chairperson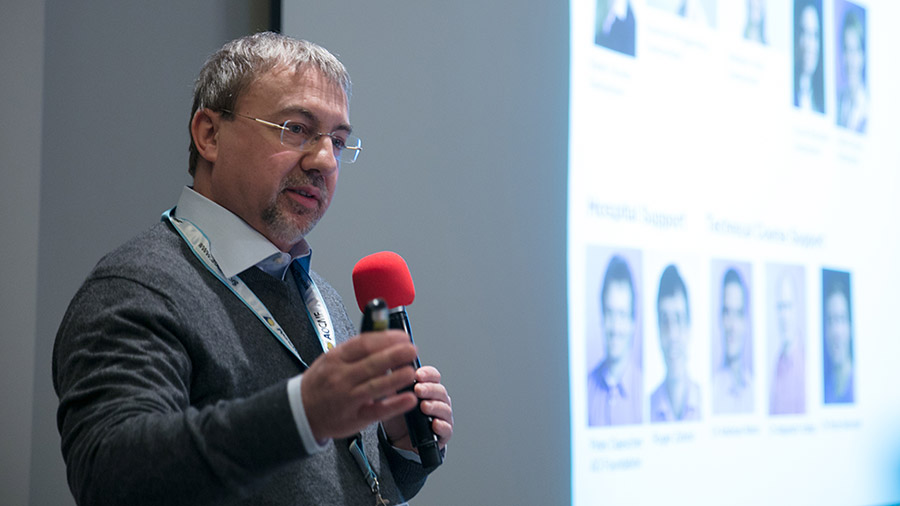 Feedback-based enhancement of AO CMF education, increased access for surgeons in countries with fewer resources, and continued harmonization of advanced courses top Stefano Fusetti's list of priorities as he prepares to take the reins as chairperson of the AO CMF Education Commission (AO CMF EC).
Fusetti, Chief of Maxillofacial Surgery at the University of Padova Medical Center and Assistant Professor of Maxillofacial Surgery at the University of Padova Medical School's Department of Neurosciences in Italy, begins his three-year term on July 1, 2022.
"My reasons for applying for this position were many. First, I want to help improve the quality of the educational events offered by AO CMF by making changes based on the feedback of the faculty and course participants, possibly by using a tool that can assess the real outcome on patient care resulting from surgeons attending AO CMF courses," says Fusetti, who has been involved with AO CMF since 2003 and a faculty member since 2004. "I am fully committed to doing my part to make the AO a great worldwide learning and research."
Making AO CMF's gold-standard courses and events accessible to surgeons in lower-resource countries is another priority, he adds.
"We could do that by increasing the online offering and making courses more affordable," Fusetti explains, adding that he also hopes to harmonize the AO CMF advanced courses through backward planning and needs assessment, as was done with the Management of Facial Trauma (MFT) courses.
Fusetti graduated from the University of Padova (Italy) Medical School with a Medical Degree and subsequently graduated from the University of Verona (Italy) Medical School with a Degree in Dentistry, earned his residency training in Oral and Maxillofacial Surgery at the University of Texas Dental Branch, Houston Medical Center (United States). He completed his residency training in Maxillofacial Surgery at the University of Padova Medical School in 2003. Since becoming AO CMF international faculty in 2004, Fusetti has completed the AO's Regional Education Team Training (RETT), Faculty Education Program (FEP), Chairperson Education Program (CEP), and Leadership Education Program (LEP).
Long AO CMF history, impressive achievements
With this formal training in both Europe and North America, Fusetti is more than familiar with various educational systems and accustomed to working in multicultural environments. He brings to the table a long history of AO CMF engagement and an impressive array of academic achievements. Fusetti currently is the AO CMF Europe and Southern Africa (AO CMFESA) Regional Fellowship coordinator and a member of the AO CMF COVID-19 Task Force. He served on the AO CMFESA board from 2015–2020 and was a member of the AO Technical Commission Facial Trauma and Reconstruction Expert Group (AO TC FTREG) from 2011–2017. He authored the nasoorbitoethmoidal and nasal fracture chapter of the AO Surgery Reference and is a member of the Craniomaxillofacial Trauma & Reconstruction editorial board. Furthermore, he is a reviewer for the International Journal of Oral and Maxillofacial Surgery, Int Neurosurgery, the Journal of Clinical Medicine, Clinics in Surgery, and Surgical and Radiologic Anatomy.