New AO CMF course focuses on aesthetic and functional surgical skills for face and neck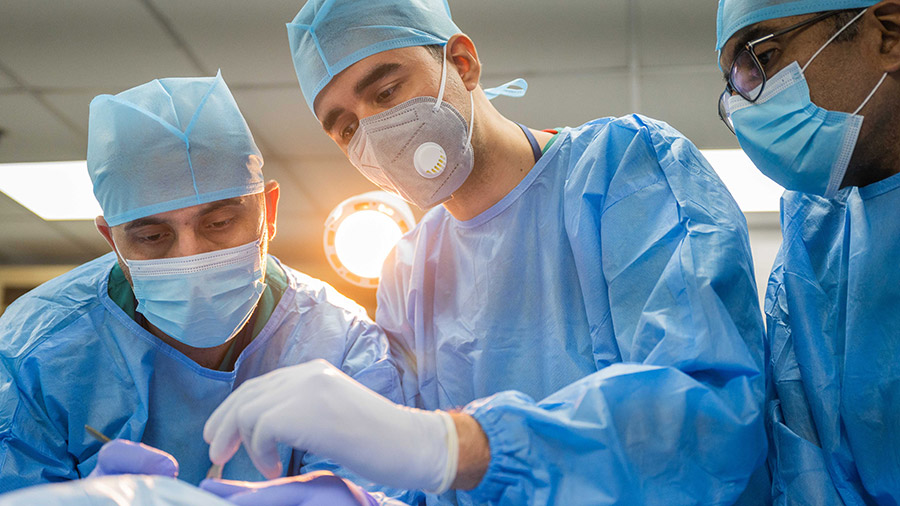 In a world where success is often defined by physical appearance, achieving excellent aesthetic surgical outcomes is an increasingly hot topic for both surgeons and patients. Ever on the leading edge of improving patient care through education for craniomaxillofacial (CMF) surgeons across the specialties, AO CMF is poised to set the standard for aesthetic surgical training tailored specifically for CMF surgeons with the brand-new AO CMF Lighthouse Course—Aesthetics and Functional Surgery in the Face and Neck.
The April 27–29 event in Vienna, Austria, will bring participants together with expert AO CMF faculty for three days of modules covering everything from nonsurgical, minimally invasive to surgical procedures targeting common cosmetic and functional aspects of the face and neck and digging into the hot topic of transgender facial feminization surgery.
AO CMF's new curriculum addressing both aesthetic surgery and achieving aesthetic outcomes in functional surgery is a natural next step, says Amir Elbarbary, who cochairs the course with colleague Christos Perisanidis.
High-value skills
"AO CMF is a global multispecialty community consisting of clinicians with different backgrounds and areas of expertise—oral and maxillofacial surgery; plastic surgery; ear, nose, and throat; head and neck surgery; ophthalmology; and neurosurgery," Elbarbary explains. "Whether we specialize in aesthetic surgery or not, our patients expect us to perform surgery with the best aesthetic outcome even if it is merely a reconstructive procedure. When we perform surgery to make a nose more beautiful, we don't want to disturb the function of the nose; when we perform functional surgery—to correct, for example, a septal deviation, the patient would expect the shape of their nose to be improved. Similarly, when we perform surgery for reducing and fixing bony fractures around the eye, our patients expect that it is done with minimal or no external scars at all."
But those high-value skills are still lacking in fellows' and residents' training, he says.
"We have found that there is still a gap in surgeons' education because purely aesthetic surgery is not usually a training focus for fellows and residents," says Elbarbary. "The AO, being the world leader in continuing medical education, is perfectly positioned to address this gap and educate all young practicing surgeons, whatever their CMF discipline. We are ahead of the curve."
Dispelling myths
Perisanidis agrees, adding that there are several prevailing myths around aesthetic surgery.
"One myth is that aesthetic surgery is only for the rich. The fact is that the majority of aesthetic surgery patients are from middle-class backgrounds," he says. "Another myth is that aesthetic surgery is only for women. What we see is that the number of males undergoing aesthetic surgery is rising steadily, from upper and lower blepharoplasty to an increasing number of requests for face and neck lifts. With both men and women, the main goal is to have an improved appearance, and in some specific careers this is especially important."
The new curriculum, developed with AO Education Institute expertise, was over a year in the making and includes the perspective of the targeted learners. Cristina Ciardiello, a maxillofacial resident in Milan, Italy, and an intern with AO CMF faculty member Florian Thieringer at the University Hospital Basel, Switzerland, took part in the curriculum development process. She says aesthetic surgery is a central topic in CMF surgery.
Value topics
"We surgeons work with the face, so it is very important to know the aesthetic issues," she says. "For residents, it can be quite hard to find a possibility to practice aesthetic surgery because it is mainly performed in private clinics and there aren't many chances to train."
Ciardiello says all of the course modules make an important contribution to a well-rounded understanding of aesthetic and functional surgery:
Injectable treatments
Oculoplastic surgery
Facelift, neck lift, and upper lip lift
Otoplasty
Rhinoplasty
Facial nerve and facial palsy
Transgender facial feminization surgery
Practical exercises are a key component to refine technical skills. Three days will be spent in the wet lab where participants will get to work with anatomical specimens closely supervised by expert AO CMF faculty in a highly interactive environment inclusive of expert panel discussions. The course was designed to follow the patients' journey, starting with case analysis and proper diagnosis, then focusing on how to perform the procedure at hand, as well as rehabilitation aspects, while avoiding and managing complications—integrating surgeon-to-patient communication into the whole process.
"That's something we do not regularly touch on in our courses but it's extremely important that we communicate in order to determine the best treatment for each individual patient based on pathology, anatomy, and patients' expectations to avoid running into complications and unsatisfied patients," Elbarbary added.
AO CMF Lighthouse Course—Aesthetic and Functional Surgery of the Face and Neck (with Human Anatomical Specimens)
April 27-29, 2022 in Vienna, Austria
Watch the Latest Treatment Solutions in Obstructive Sleep Apnea: When Technology Is Not Enough and Surgery Is the Only Option interview
Recorded at the AO Davos Courses 2021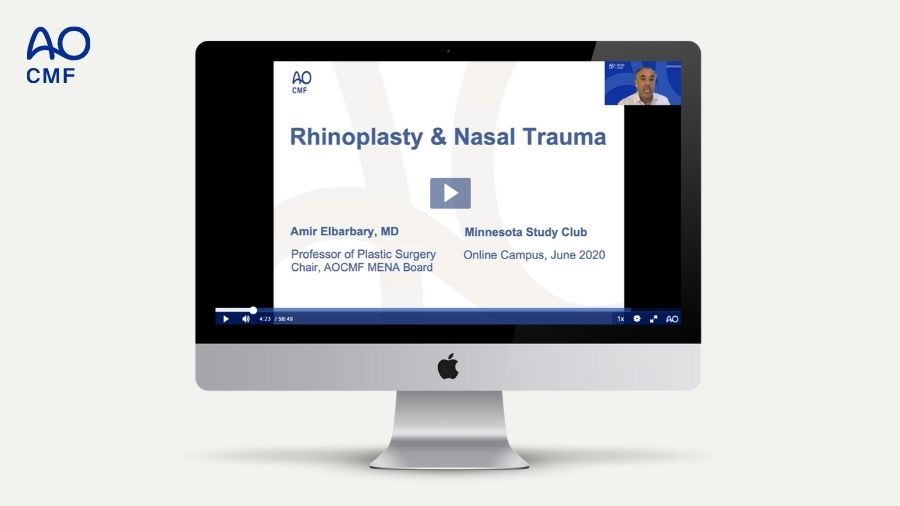 MEMBERS-ONLY
AO CMF Expert Case Discussion - Rhinoplasty and Nasal Trauma
Speaker: Amir Elbarbary
Date recording: 2020
MEMBERS-ONLY
AO CMF Expert Case Discussion - Soft-Tissue Management in Maxillofacial Trauma
Speaker: TC Lim
Date recording: 2020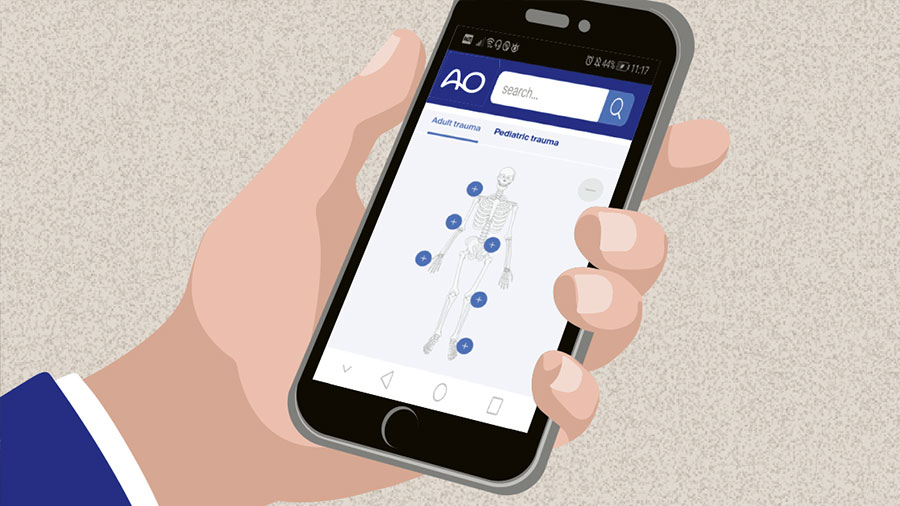 FREE ACCESS
Aesthetic surgery content on AO Surgery Reference
Surgical approaches and guidelines