Gender affirmation surgery is growing fast—but academia needs to catch up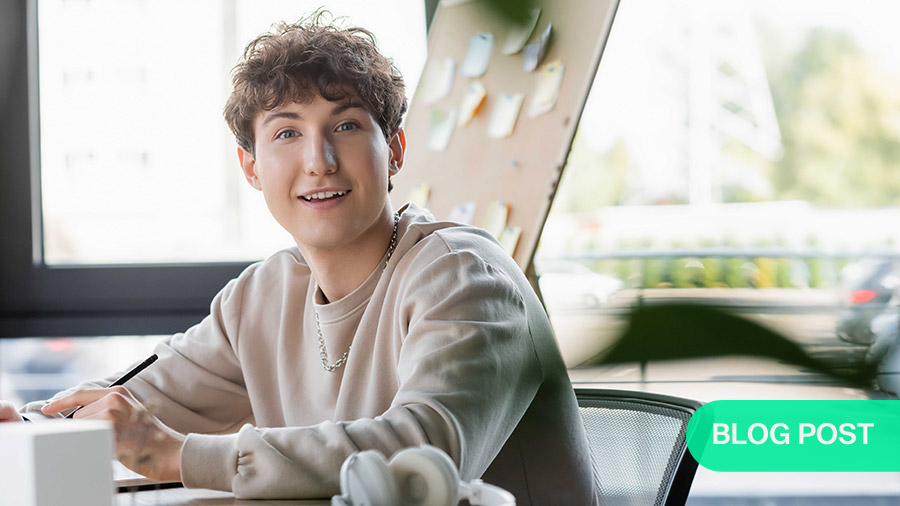 Growing numbers of transgender patients opt for surgical procedures to help them transition to their self-identified gender. At the same time, interest in what is known as gender affirmation surgery is rising, not just among medical professionals but also among society in general. However, according to Dr Sol Mundinger, a plastic surgeon from Austin in the United States, the topic is not yet being given enough room in academic contexts. He believes that the AO Foundation, with its long history of fostering exchange between the medical and the academic worlds, could be an ideal forum to change that.
Gender affirmation surgery—a collective term used to summarize surgical procedures that help the transition of transgender or non-binary persons to their self-identified gender—is among the fastest-growing areas in plastic surgery today. As a plastic surgeon who specializes in facial feminization and gender affirmation surgery, I have seen significant changes in recent years in terms of attitudes towards topics related to gender identity and gender expression, certainly in countries like the United States. However, getting to this point has been everything but straightforward. And I believe that we still have some way to go, especially when it comes to the academic world.
Gender affirmation surgery already has a relatively long history to look back on. In the case of the United States, one of the first gender affirmation surgery clinics in the country was established at Johns Hopkins University School of Medicine in Baltimore as far back as the mid-1960s. However, the program was abruptly shut down in 1979. The justification at the time was that, from a psychiatric point of view, surgery was not seen as beneficial for patients who had what we now call gender dysphoria. Unfortunately, the decision prompted other institutions to close similar programs they had been inspired to initiate by the example set by Johns Hopkins.
Part of the reason that I have decided to focus on gender affirmation surgery full-time is that there are some distinct parallels between what happened at Johns Hopkins and my own personal history: my father trained as a surgeon at Johns Hopkins, and he was a resident there when the first gender affirmation surgery program was shut down. Then, in the year after I finished my own residency at Johns Hopkins and left to start craniofacial fellowship, the program was finally restarted.
In addition, I have always been interested in gender affirmation procedures because I am fascinated by classic craniofacial surgery: moving bone, shaping bone, applying effective rigid bony fixation, and manipulating soft tissues in every region of the face. The fact that these procedures are elective means that it does not involve trauma or trauma reconstruction, which is an extra bonus.
And thirdly, I have a transgender woman in my family on my wife's side. Having met her after she transitioned—especially in a relatively conservative rural part of the United States—really opened my eyes to the whole community.
Challenging but rewarding work
Today, I practice exclusively with the Crane Center for Transgender Surgery, a private practice in Austin, Texas. Many of the patients I see have a palpable sense of relief that they have found somebody who not only accepts them as they are but who can also deliver results. That is because thankfully, things have changed notably since the late 1970s. The end of the program at Johns Hopkins and others like it across the country caused a lot of patients to turn away from academic centers altogether. But of course, the patient population did not go away, and its need for treatment persisted.
As a result, a kind of informal underground network began to develop. The surgeons who were involved were relatively secretive about it, with minimal oversight over things like surgical and psychological outcomes. In the United States, it was not until the late 2000s and the passage of the Affordable Care Act (also known as Obamacare), that things began to change again for the better. The new law meant that transgender patients could have access to hormone therapy through their insurance plans. This federal law greatly improved normalization of healthcare for transgender individuals
One of the challenges when it comes to facial feminization is that as humas, we are hard-wired to read everything about other people's faces. Our visual system contains a part called the fusiform face area, which involves complex neural connections in multiple areas of the brain. It is very evolutionarily conserved, and it forms a big part of what it means to be a human being. As a result, our brain makes snap judgements about people based on their faces, and it does so before we actually become conscious of them.
Accordingly, one of the main goals in my work is to enable transgender women to pass as female in society based on their facial features. They want to be recognized as women rather than men when they go about their everyday lives, for example in stores or at work. It is incredibly rewarding work because patients generally are very happy with the outcomes we achieve in that regard.
Cultural and professional changes
Overall, it is a great patient population, and a great community to work with. A lot of my patients are young, well-educated professionals who work for tech companies, of which we have quite a few in the city. And interestingly, a lot of these companies have realized that they can attract new talent by providing staff with insurance policies that support gender care, both in terms of hormonal transitioning and surgical transitioning. It is a clear illustration of how much society's attitudes around gender identity and gender affirmation surgery have changed in recent years, especially in countries like the United States. Things have become much more open culturally.
From my personal perspective, the same holds true for the medical profession. Many surgeons, and certainly a lot of younger colleagues who have been practicing for less than a decade such as myself, are showing increasingly more interest in these procedures. It is a similar situation with many residents and trainees—it is just something that has become much more intrinsic.
Academic lag
The passage of Obamacare has, over the last few years, prompted a number of academic centers to once again open gender affirmation surgery programs. However, many of these centers perform surgeries less frequently than many long-standing academically affiliated private clinics.
I very much welcome this development, because unfortunately, there are still challenges we need to overcome in terms of what we can consider to be scientifically validated knowledge. This knowledge is best presented by academic centers, who have the resources and time to perform outcomes studies, perhaps in partnership with high-volume academically affiliated private clinics to improve patient numbers. One example is the patient's own post-surgery perspective on themselves. It is one thing if strangers in public read someone as the gender they self-identify as. It is a whole different story however for the patient themselves, because it is much harder to really wrap one's head around what one feels when looking into the mirror after the procedure. It is much more complicated than when an outsider looks at your face.
For some patients, it can feel like there is someone completely different looking back at them. And some of my patients have had issues with that. My goal, and that of many of my patients, is for them to look like a more feminine version of themselves. And I think that the techniques that I use deliver on that. But it certainly does take some time to get used to how your face looks. It can be easy for some patients, but it can be very challenging for others.
In terms of the patient's journey, this is where psychiatry has a role to play. It is similarly essential when it comes to validating which patients are mentally ready prior to undergoing surgery. Part of my frustration when I worked on gender affirmation cases in a solely academic setting before I joined the Crane Center was that I saw many patients in consultation for surgery who were not good candidates for these procedures. Additionally, many of my patients sought care at private clinics because of the speed with which academic centers can help patients through their transition.
We have total control over these aspects of our practice. We have established good relationships with mental health providers. Some of this work is also done by our staff, which includes several transgender individuals. Additionally, we follow the criteria set out by the World Professional Association for Transgender Health (WPATH). They have formulated guidelines for surgery, which help to standardize treatment protocols across practices.
All surgeons worry about whether they are doing the right thing for their patients. This can be magnified treating transgender patients, as long-term outcomes are not as robust as for other procedures. Additionally, knowledge of the psychiatric aspects of gender dysphoria generally is not a standard component of surgical residency training. Incorporating this knowledge into a surgical practice in discussions with patients can seem initially daunting. Having been through this personal growth myself, this concern should not dissuade surgeons from embracing transgender patients.
A new mission for the AO?
From my perspective, there cannot be too much research in this field. Despite our best efforts, it remains difficult for private practitioners to see how patients cope in the long term. So, the more people we have working on the science, and the larger patient numbers we have, the better we will be able to know whether certain treatments work, how they work best, how they potentially compare to other approaches, and what the beneficial psychological outcomes are.
I am thankful to have been able to share my perspectives with members of the AO Foundation, because think the multidisciplinary foundation of the organization will generate fruitful conversations about gender affirmation surgery as this field continues to grow. From a surgical society perspective, there really is no good home currently for surgeons who operate on the face, be they plastic surgeons, otolaryngologists, or oral maxillofacial surgeons, to exchange views and experiences on gender affirmation procedures.
My goal is to foster more open discussion between institutions and practices about the procedures that we are performing and the results that we are getting. We also need to systematically expand the knowledge base on this issue and create more objective standards—maybe a set of clinical practice guidelines could be the best way forward in the long run. Another approach could be industry collaboration as a method to develop new tools and technologies.
The AO represents the pinnacle of expertise on surgical patient care, and if you look at the AO historically, it has consistently done an outstanding job in terms of bringing disciplines together and minimizing interdisciplinary friction through uninhibited exchange. Talking more openly about gender surgery, for example within the AO CMF division, would, in my opinion, fit very well with the AO's longstanding overall mission.
Gerhard S. ("Sol") Mundinger, M.D., M.B.A., is a dual board-certified plastic & facial plastic surgeon with expertise in craniofacial surgery, plastic surgery, microsurgery, and gender affirmation surgery.
He was Director of Plastic Surgery and the Craniofacial Center Director at the Children's Hospital of New Orleans, Associate Plastic Surgery Residency Director at Louisiana State University Health Sciences Center in New Orleans, and Associate Professor of Plastic Surgery and Anatomy/Cell Biology at LSU. In 2018 Dr. Mundiger founded the NOLA Transgender Institute to help improve access to experienced, quality care for transgender patients in New Orleans and the Gulf South. He is also the author of over 90 peer-reviewed scientific articles and 9 book chapters. He holds two medical device patents, and is a frequently invited lecturer and national and international meetings.
In 2021, he moved his practice to Austin, TX with the Crane Center to focus on gender affirmation surgery. Dr. Mundinger performs the full range of gender affirming procedures, including top surgery, labiaplasty, vaginoplasty, phalloplasty, hair transplantation, facial feminization surgery, tracheal shave, rhinoplasty, and breast augmentation.
Disclaimer
The articles included in the AO CMF Blog represent the opinion of individual authors exclusively and not necessarily the opinion of AO CMF or AO Foundation.