AO Surgery Reference releases new veterinary module on dog humeral shaft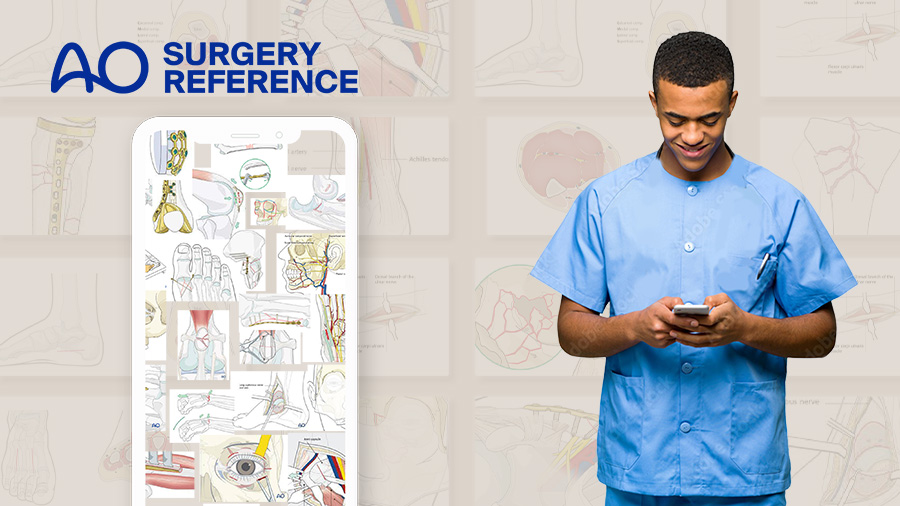 The AO Surgery Reference—a powerful, online resource for the management of a vast variety of fractures—earlier this year published a new veterinary module on the dog humeral shaft.
The module on dog humeral shaft fracture management was published in February 2023. It is the first small animal module for the thoracic limb and was authored by Martin Unger (Germany) and edited by Matthew Allen (United Kingdom) and Aldo Vezzoni (Italy).
About the content
The fixation techniques include a detailed description of locking plates, especially in the context of minimally invasive surgical approaches. The combination of periosteal preservation and the superior stability achievable with direct locking of the screw head into the plate makes this an excellent option for selected humeral shaft fractures.
Highly illustrated
More than 200 original illustrations accompany the step-by-step descriptions of the various fixation techniques and approaches. Furthermore, to help identify the fractures, x-rays of almost all fracture types are included in the material.
Most treatments include a case with preoperative, postoperative, and follow-up x-rays.