Are you an AO VET surgeon highly interested in orthopedics and musculoskeletal disorders and aspiring to undertake an AO VET Fellowship? Apply at the next open call for a short-term AO VET Fellowship in 2024.
The AO VET Fellowship Program provides additional experience in AO techniques for young active veterinary surgeons with an interest in orthopedics and musculoskeletal disorders.
AO VET Fellowships are 2–12 weeks in duration and take place under the guidance of AO VET faculty surgeons at designated university hospitals or private clinics worldwide. The list of our AO VET Fellowship Host Centers can be found here.
AO VET Short Term International Fellowship Program
The call for application for the 2024 AO VET program is now closed.
Please check in with us in a few months if you want to apply for the 2025 program.
"It was a great opportunity to be awarded the fellowship, in which I was able to get involved in clinical cases, as well as a research project related to bone fracture and repair in horses."
Nurul Hayah Khairuddin, Malaysia (2017 Fellowship with Prof Dr Raphael Labens, Charles Stuart University, Australia)
Selection criteria
AO VET Fellowships aim to enhance orthopedic training and continuous professional development.
They provide additional practical surgical experience in AO VET techniques that you may encounter on a day-to-day basis. This program is for residents and fully trained veterinary surgeons who dedicate the main part of their practice to orthopedic trauma care and musculoskeletal disorders. We are committed to supporting future talent in deepening their understanding of fracture care and further developing their skills. AO VET Fellowships also familiarize VET surgeons with the principles, indications, planning, techniques, and complications in the areas of orthopedic trauma care performed at our host centers.
AO VET Fellowships are available for AO VET members who fulfill the application requirements and are 2–12 weeks in duration with a renowned AO VET faculty at one of our carefully selected AO VET Fellowship Host Centers. The application window for an AO VET fellowship in 2024 will be announced on this website.
New members can also apply. If you are not a member yet, click here to learn more about the AO VET membership.
Requirements:
Active AO VET membership
Participation in an AO VET Basic Principles or/and AO VET Advanced Principles fracture management courses
Good command of the host center's local language and/or English
We are looking for fellows with a long-term interest to stay involved in the AO.
Application process
To be eligible for an AO VET Fellowship, candidates must meet the requirements above. The application requires the upload of supporting documentation. Please have the below mentioned files ready for upload before you begin to fill in your application (accepted file formats are PDF, JPG, PNG, and GIF).
You will need the following documents:
AO VET online fellowship application
Curriculum vitae (CV)
Copy of your veterinary medical school diploma
Copy of AO VET Basic Principles and/or Advanced Principles course certificate(s)
Two current letters of recommendation (preferably from an AO VET members)
If available, a list of your publications and/or lectures you have written or delivered
Letter of acceptance/confirmation letter from the AO VET faculty surgeon at the host institution
Copy of your passport
Fellowship applicanta are advised to look for an institution matching their level of expertise. Contact and acceptance by the director of the host institution is mandatory before submitting the application forms and must be organized by the fellow. Please note that the host surgeon supervising the fellowship must be a recognized AO VET faculty surgeon.
Applications are reviewed and recommended by the AO VET Regional Boards and final endorsement takes place at an AO VET Education Commission meeting towards the end of the year.
Stipends
During your fellowship, you will receive a small stipend fund to contribute to your accommodation and living costs.
Please note that the stipend is a contribution to the costs for travel, accommodation and meals and may not necessarily cover all the costs. AO VET is not able to arrange accommodation in the host country. Travel as well as insurance costs must be funded entirely by the fellow.
The current stipend rate is CHF 500 per week.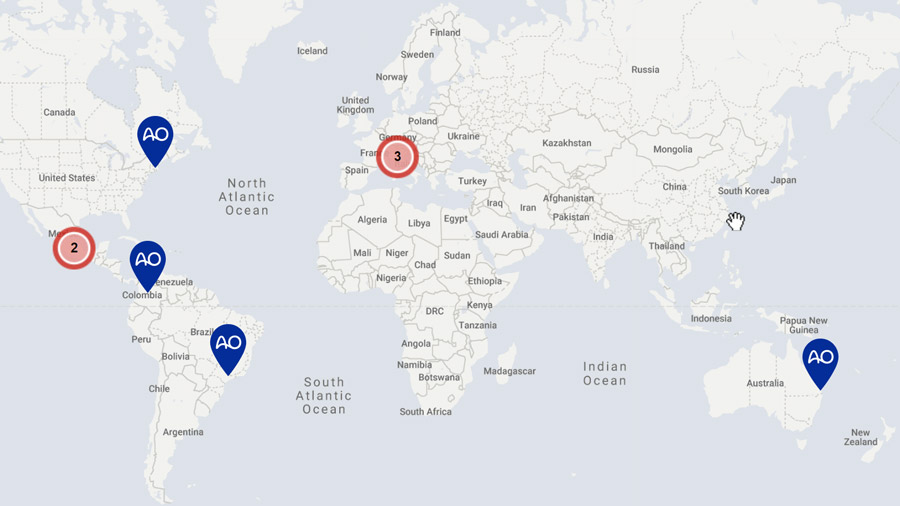 AO VET Fellowship Host Centers
Explore our network of experienced Fellowship Host Centers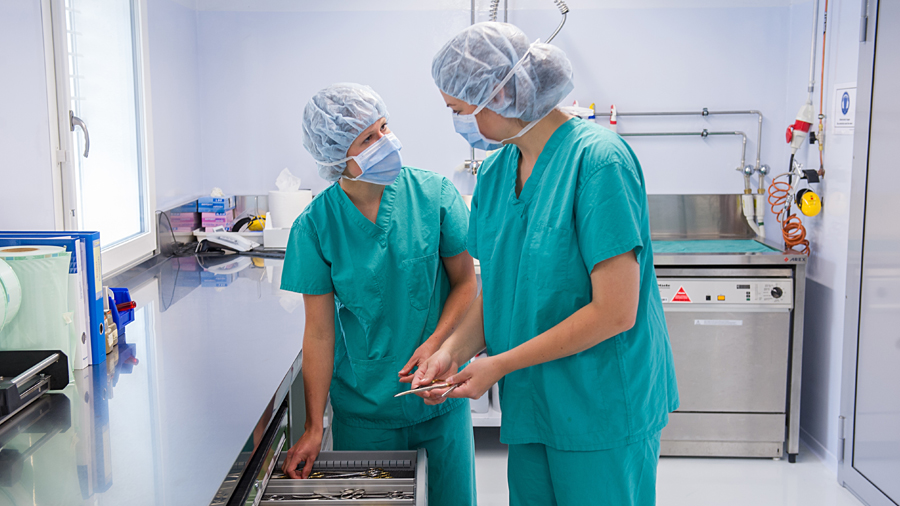 Other AO VET Fellowships:
veterinary externships
Young, motivated, veterinary surgeons can apply for an AO VET Fellowship or a veterinary externship at the AO Research Institute Davos (ARI). Gain practical insight in surgery, anesthesia, laboratory medicine, imaging, and preclinical orthopedic research in Davos, Switzerland.