Training and education
Resources for surgeons who are interested in, or are already conducting research
The AO Program for Education and Excellence in Research (AO PEER)
Many surgeons receive little to no training in the principles of research, and accessing grant funding is generally not part of a surgeon's skill set.
AO PEER provides guidelines, courses, eLearning modules, articles, checklists, and templates covering all aspects of clinical research.
What's in it for you?
Resources to support your research:
The fundamentals of research
Critical writing of literature
How to write a grant or a study proposal
Statistics
Study management
Data management
How to publish your results
Visit AO PEER at www.aopeer.org to make your research a success.
AO PEER is free for all AO VET Members.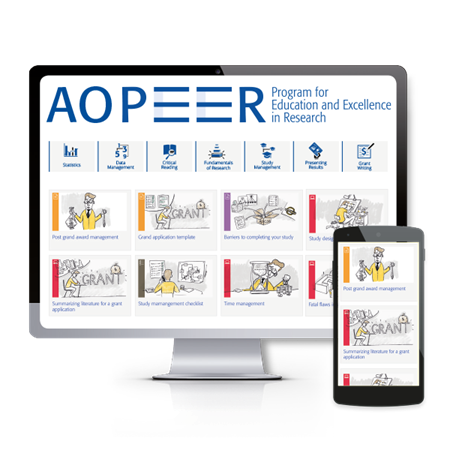 This might also interest you
Courses and events
Check the list of courses and educational events in your region