Full steam ahead: AO VET is making progress on diversity at all levels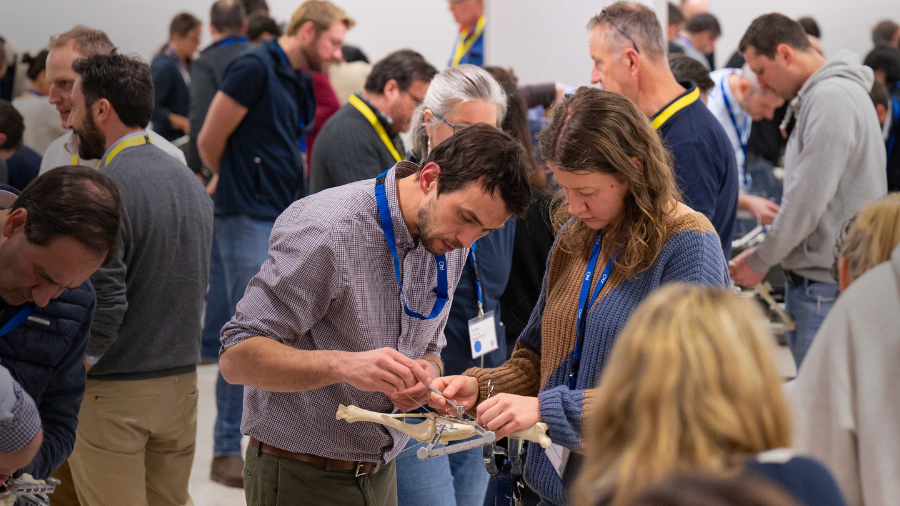 As the AO plows full steam ahead with its diversity, inclusion, and mentorship initiative—AO Access—AO VET also is making significant headway on that front. The clinical division has made considerable progress in improving faculty diversity at the local, regional, and international levels, and continues to fine-tune its policies to ensure transparency and enhance opportunities for more diverse representation, according to AO VET Education Commission Chairperson Mark Glyde.
"We know that diverse groups are more creative and effective in problem-solving, making organizations more resilient and adaptable," said Glyde, whose ambitious agenda for education includes continuing to increase AO VET membership internationally—and particularly female membership—by providing relevant, reflective, and dynamic, needs-based education to better reflect the diversity of the veterinary profession.
He pointed out that resilience and adaptability yield research and innovation benefits, as well as increased funding opportunities.
"All of these lead to improved patient health care, which lies at the very heart of the AO mission: promoting excellence in patient care and outcomes in trauma and musculoskeletal disorders," he said. "AO Access today drives the AO's diversity, inclusion, and mentorship programs. Evidence-based literature and the Opportunity, Diversity, Inclusion Initiative (ODII) 2019 AO survey demonstrate that mentorship influences personal and professional development."
Moreover, inclusion and diversity are key to improving patient outcomes, and mentoring and engaging a diverse population—particularly underrepresented groups (URG) at an early age and stage—are important to achieving the AO's mission, Glyde added.
Helping AO VET members—including faculty—develop nonclinical competencies is another important component of AO Access.
"Development of nonclinical competencies does far more than benefit our patients and improve their outcomes. It also boosts our careers and positively impacts our personal lives," said Glyde.
As examples, he cited the AO Access Mentorship Program as part of the AO Access Journey. That program helps members grow their careers in the context of developmental mentoring based on nonclinical competencies to improve patient care and outcomes.
AO VET has taken decisive policy steps toward identifying and overcoming barriers to entry and advancement in its governance, Glyde said.
"We have instituted a three-year rotation policy for governance faculty, with a maximum appointment time of two terms to encourage new faculty to become involved with AO VET governance," he said. "Additionally, we are instituting a three-year course chair rotation policy internationally to—again—facilitate entry of excellent new faculty and particularly qualified younger and female faculty as well as other underrepresented groups."
AO VET in 2021 began annual monitoring of faculty diversity by region and, additionally:
Has clarified and published faculty application pathways
Is actively recruiting eminent, internationally recognized, peak-of-career, experienced course chairpersons to lead educational events at the annual flagship AO Davos Courses
Introduced a three-year chairperson rotation plan with the aim to improve diversity at the AO Davos Courses and provide a high-profile platform for role models to encourage more diverse participation in courses


"We also actively encourage AO VET faculty and members to get involved in the AO Access Mentorship Program as mentors and mentees via the AO Access Mentor and Mentee Pathways," Glyde added.