Virtual surgical simulation trainer
This AO Strategy Fund project is an important milestone in the further development of AO as a world-leading provider in the field of postgraduate medical education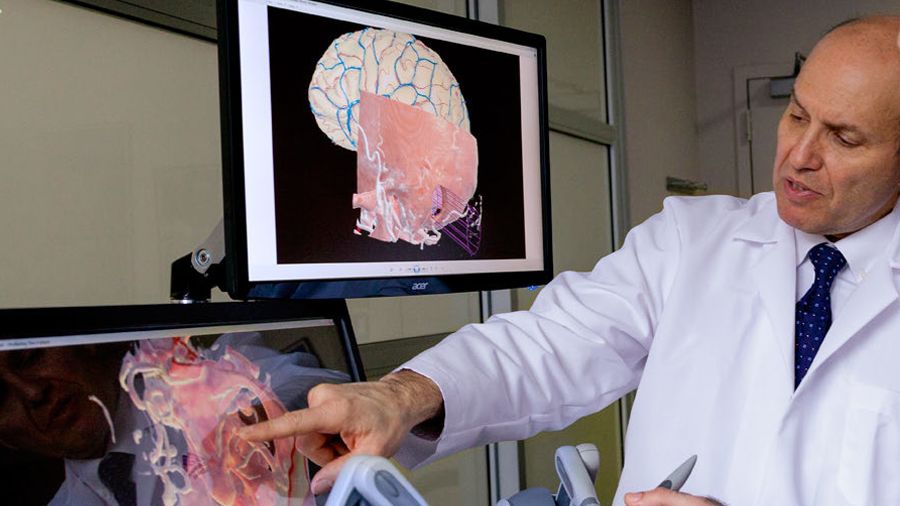 "Within the approach to surgical training, there is a movement towards acquiring technical skills through simulation."
Thomas Hüttl, Project Leade
r
The aim of this long-term initiative is to enable AO to integrate a broad range of surgical simulations into its portfolio of educational solutions and offerings. The ultimate goal is to strengthen AO's position as a world-recognized provider of surgical simulation solutions for medical education and training.
Multipurpose virtual reality simulation for training
The development of a platform to incorporate high-fidelity simulation scenarios is being undertaken in a research project with a number of external partners. Using existing training platforms, critical portions of procedures are mimicked in a realistic setting.
Metrics Development (Wizard)
The aim is to generate an automated process for the creation of surgical simulation to ensure the consistency and accuracy of the surgical simulation. This includes a defined way of characterizing procedural steps and of defining and validating metrics that can be used to assess a minimum level of competence for the trainee.
Transferring simulations to various platforms
The aim is to prove the simulation's cross-platform transferability by taking scenarios developed on the high-fidelity simulator and transferring them to a variety of other platforms. This is an important step to prove the concept of exchangeable hardware-platforms and to ensure the future broad distribution and availability of simulations developed by AO.
The AO Strategy Fund is dedicated to supporting strategically important new initiatives. More than 20 multi-year projects have been approved by the AO Foundation Board, fostering innovation in five focus areas