ARONJ: A Guide to Research
Antiresorptive Drug-related Osteonecrosis of the Jaw (ARONJ)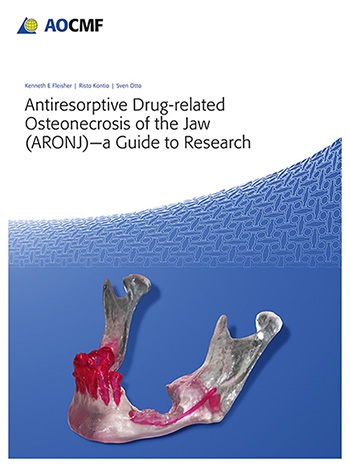 Antiresorptive Drug-related Osteonecrosis of the Jaw (ARONJ)—a Guide to Research
The publication outlines the latest thinking and research on definitions and classifications of ARONJ, its clinical features, risk factors, treatment outcomes, and using small and large animal models to further explore and learn about the condition. For AO CMF members, this exciting document is now available on the dashboard.
The book includes:
Detailed analysis of the historical definitions, classifications, and clinical features of ARONJ
Review of the risk factors and treatment options currently available, and why the jaw bone is predominantly affected
Discussion on the use of large and small animals in modelling.
With dozens of clinical images to help illustrate the impact of this condition on real patients, the book is an excellent resource for anyone involved or interested in this important medical field.
Buy the ARONJ - A guide to Research journal (EUR 49.99)
Read ARONJ - A guide to research
AO CMF members have free access to the digital copy of the book
You might be interested in
MEMBERS ONLY
AOPEER
The web-based platform provides diverse resources for surgeons interested in conducting research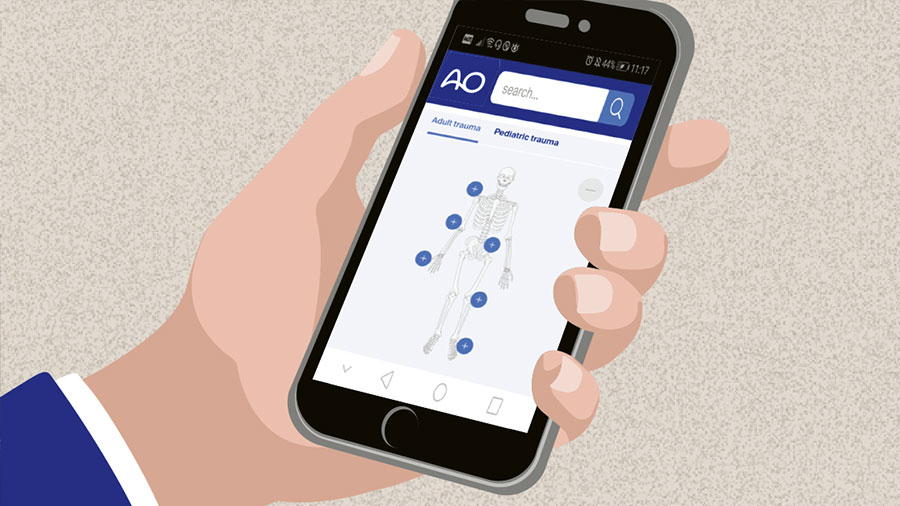 FULL ACCESS MEMBERS ONLY
AO Surgery Reference
Over 7,000 pages of step-by-step surgical procedures and clinical reports at the tip of your finger.
Not yet an AO CMF member?
Connect with the AO CMF multispecialty community and profit from the exclusive member benefits