Two new adjunct members join
AO CMF Community Development Commission Europe and Southern Africa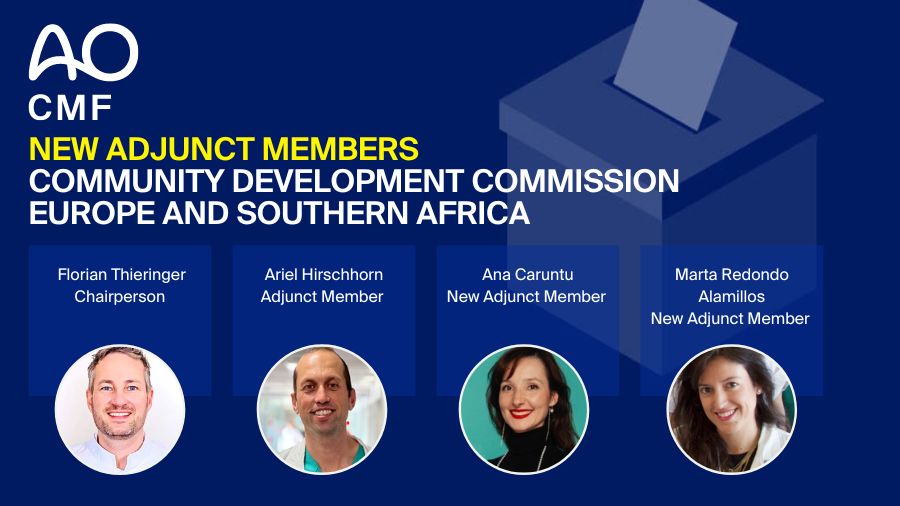 Following an open call for applications in October, Marta Redondo Alamillos and Ana Caruntu have begun their one-year terms as adjunct members of the AO CMF Community Development Commission Europe and Southern Africa (AO CMFESA) on November 1, 2022.
Dr. Redondo Alamillos specializes in oral and maxillofacial surgery at Hospital Universitario 12 de Octubre, Madrid, Spain. Dr. Caruntu, also an oral and maxillofacial surgeon, is a lecturer at "Carol Davila" University Military Emergency Hospital, Bucharest, Romania. As adjunct members of the commission, they will actively contribute to the development of AO CMF Study Clubs and the advancement and success of AO CMF online communications through October 2023.
Their terms are renewable for up to six years, depending on review by the commission. Join us in giving them a warm welcome and wishing them lots of success in their new roles.
Learn more about AO CMF's governance structure and bodies here.