Mourning the passing of Dr Iain McVicar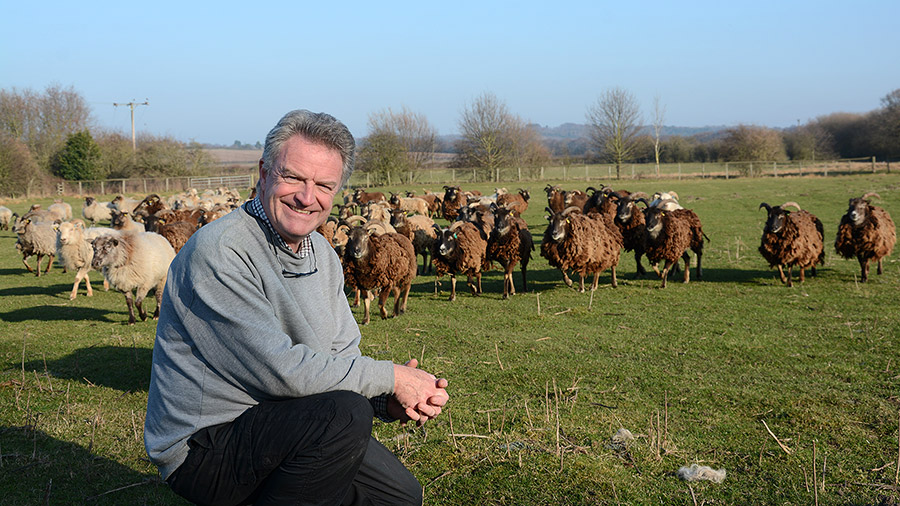 Iain Hamilton McVicar (12/08/1958–11/06/2022)
It is with great sadness that I write this in memory of Iain. Iain sadly passed away on Saturday 11 June 2022, in Nottingham surrounded by his close family.
I first met Iain in Nottingham, whilst he was a Senior Registrar in Oral and Maxillofacial Surgery and I had started my second degree in Medicine. Instantly, I was aware of his determination to do things well, his work ethic and yet balanced by his sense of humour. He was always able to laugh at himself.
Iain was born to parents who were Christian missionaries. He spent his early years in Kolkata (Calcutta), where his parents were working. They moved back to the UK where he went to school in Dronfield and then studied Dentistry at Sheffield. He joined Nottingham as a Senior House officer in Oral & Maxillofacial surgery. That year in Nottingham convinced him to become an Oral & Maxillofacial surgeon. He went on to do a medical degree and his surgical rotation in Nottingham. He briefly left Nottingham to do his Registrar training in Chichester before returning to Nottingham and Sheffield as a Senior Registrar in Oral & Maxillofacial surgery.
After finishing his training, he became a Consultant in Nottingham in November 1995 in Oral and Maxillofacial Surgery, specialising in both Head and Neck Cancer and Facial Trauma. He was renowned for his clinics which had upwards of 100 patients and not surprisingly overran but because of his patients love for him they never complained. Iain, together with his colleagues Sheila Fisher and Phil Hollows, developed a superb Head and Neck cancer unit that had good relationships with all the other specialties. Iain worked with John Rowson for many years and together they all made Nottingham the place to work and train.
Although most of his time was spent doing cancer work, Iain always felt his true surgical calling was trauma. He loved to tackle a complex pan-facial injury and was his own worst critic when things did not look great on radiographs postoperatively.
Iain also loved teaching and that is why AO and Iain were the perfect marriage. He loved AO and the AO loved Iain. He was part of a group of UK Oral and Maxillofacial Surgeons who worked tirelessly to promote AO principles both in the UK and worldwide. He strived to become the perfect teacher and thus did a further degree in education at a time when surgeons never really did this. He was thus instrumental in ensuring that AO courses all ran with thorough objectives and with outcomes assessment. Only recently Iain was elected to the position of Chair of the AO CMF Education Commission. Iain was always supportive of trainees and pushed them to attain the highest standards. Iain also worked tirelessly in education in the Medical School in Nottingham.
He had various roles as an examiner in oral & maxillofacial surgery finally finishing as the Chair of the Quality control of the FRCS examination board (JCIE).
Although I have talked mainly about Iain at work, his main loves in life were:
Helen, his wife and his daughters – Kathryn, Rachel and Mhairi
His Christian faith
His sheep
Scotland
India
Iain always loved and was so proud of his family. He appreciated that due to his interests, he was not at home as much as he would have liked. He had planned to rectify this as he reduced his work at the hospital and had wanted to travel much more with Helen. Towards the end of May I spoke to him a few days before his daughter's marriage, and Iain's one wish was to be present at the wedding. Iain made it to the church for that day and absolutely cherished the day.
Iain was deeply religious but did not pressure his beliefs on to others. He was a regular attendee at his local church. His words to me a few weeks before passing were that he only managed to cope and accept his fate after his diagnosis due to his strong faith. He said that his faith allowed him to face whatever was in store for him.
Iain always said that if he had not been a surgeon, he would have been a farmer. He had lots of land on which he reared rare sheep and was accustomed to mucking in and doing most things himself.
Iain was very proud of his Scottish heritage and maintained a cottage in the Isle of Mull. Iain loved everything Scottish and would love wearing his kilt at formal events. Iain's time in India with his parents left him a strong affinity for India too and the Indian people. He loved the food, King Fisher beer, and the most relaxed that I have seen him is on a boat in the back waters of Kerala.
Iain has touched so many people all over the world. He will be missed but remembered for so much.
Our thoughts and prayers are with Helen, his wife and his daughters, Kathryn, Rachel and Mhairi.
Sat Parmar
Iain's previous trainee