Looking to the future
AO CMF International Board chair Gregorio Sánchez Aniceto outlines his vision for second term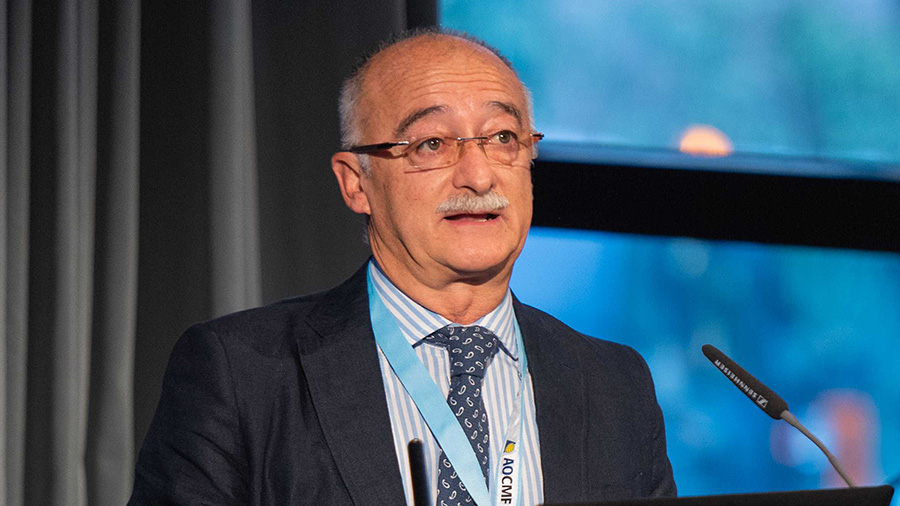 As Gregorio "Goyo" Sánchez Aniceto moves into his second term as chair of the AO CMF International Board, he looks back on achievements and challenges to date, discusses leadership during the global COVID-19 pandemic, and outlines his vision for the future of AO CMF.
When Sánchez Aniceto took the reins as AO CMF International Board chair in 2018, he sketched out a vision of consolidating AO CMF as the largest global, multispecialty craniomaxillofacial (CMF) community worldwide; developing AO CMF's curriculum and fellowship program globally; rejuvenating its governance structures; and analyzing the costs and benefits of AO CMF's education events around the world. Two years—and an ongoing global pandemic—later, he is proud of what he, the surgeon community, and the AO CMF team have achieved.
AO CMF milestones under Sánchez Aniceto's leadership include careful alignment of the organization, both across the regions and with the AO's other clinical divisions; development of online education projects, including the blended management of facial trauma program, and the oral cancer and orthognathic surgery diplomas; and an impressively fast and successful ramp up of online education in response to the COVID-19 pandemic.
"For example, during the first week of March 2020, we had to suddenly cancel FACE AHEAD—which had been three years in development and was to be our first-ever global summit and AO CMF flagship event—three weeks before the event was to begin," recalls Sánchez Aniceto, who is head of the department of oral and maxillofacial surgery at 12 de Octubre Hospital in Madrid, Spain
AO CMF responded to COVID-19 by immediately launching its "From the Frontline" series of interactive reports from CMF surgeons on the frontlines of the pandemic.
"We had to confront the situation with creativity and flexibility: We shifted very quickly to online teaching, launching the AO CMF Online Campus in April to compensate for the lack of on-site educational events," he explains. "In this way, we were able to continue delivering high-quality educational content—and keep the AO CMF flame alive with our members."
Sánchez Aniceto is proud that AO CMF has continued to improve both its educational offering, its perception, and its talent recruiting and retention.
"We are proactively promoting young researchers to be involved in our network, for instance our Research & Development group has developed a training program for young researchers as 'junior reviewers,' who also rate actual projects so that they learn how to judge what is quality research" he says.
Looking to the future, Sánchez Aniceto plans to continue to improving AO CMF's educational offering with both face-to-face, on-site courses and engaging, high-quality online content.
"This includes our planning for FACE AHEAD 2022, which brings a completely new format to what we have considered a congress to be," he says. Additionally, AO CMF will underscore its research leadership by updating its models: securing an impact factor for its Craniomaxillofacial Trauma & Reconstruction journal midterm, converting the journal to open access format, and managing major changes in its editorial board.
"Today, AO CMF is the number one CMF community in the world. We want to keep that momentum going across the specialties by retaining both young surgeons and mid-career surgeons, by providing them what they need and being their companion throughout their whole careers," he adds.
Sánchez Aniceto's passion for AO CMF is obvious, but it isn't his only passion. He also is a devoted family man, who enjoys daily menu planning and cooking with his wife, Carmen, and spending time with his three children, Rodrigo, Andres, and Catalina. His two youngest children are quick to assist in the kitchen—and offer instant feedback on the menu items.
"We all love eating, and I have to say, with my family I have a very good public who appreciates my cooking, which is a fusion of Spanish cuisine and foods from other cultures," he says.
With his various roles, Sánchez Aniceto clearly has a lot on his plate, but he considers every encounter a learning and teaching opportunity.
"You never stop learning!" he says with enthusiasm. "In fact, AO CMF has made it possible for me to become much more involved in professional education and I have—hopefully—become a better teacher not only in AO CMF courses but in my university hospital."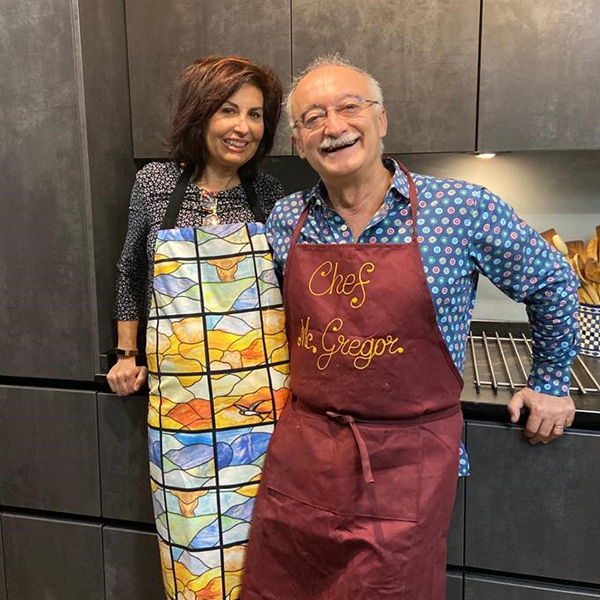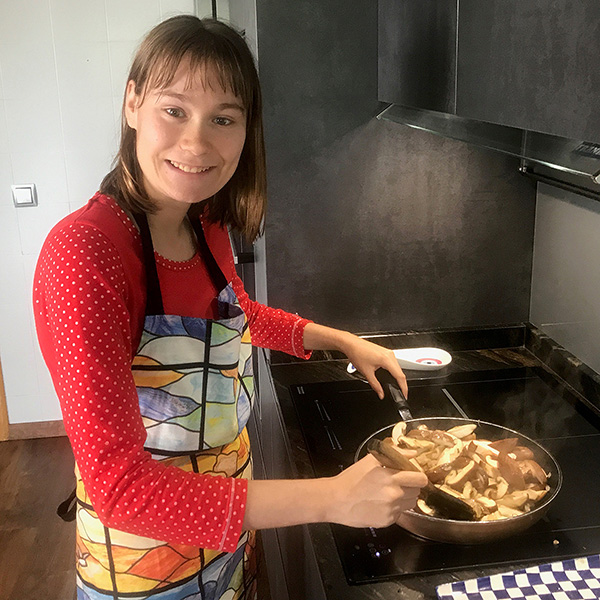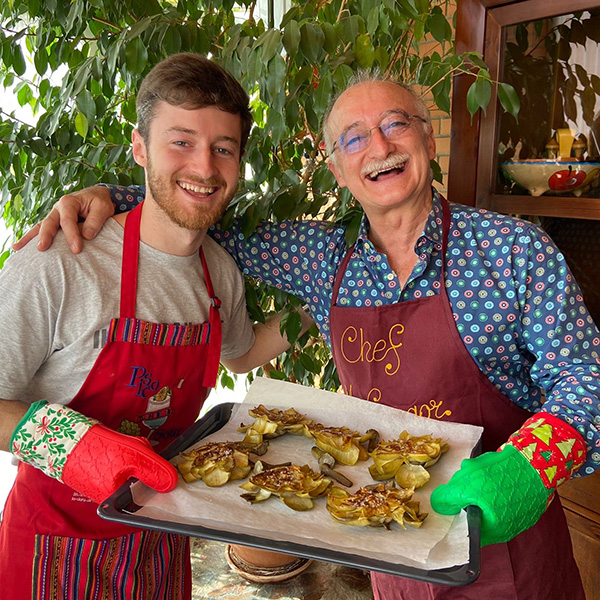 Goyo's baked rice with duck and mushrooms
Ingredients
* 2 duck legs in confit
400 grams (2 US cups) rice: "Bomba" rice (Spain) or midsize grain (international)
300 grams (4.25 US cups) shitake mushrooms (clean and cut in slices/cubes)
2 green peppers (julienned)
2 shallots (minced)
2 cloves of garlic (minced)
1 sweet onion (minced)
1 ripe tomato (grated)
1 cayenne pepper
1 liter (4.22 US cups) vegetable stock, approximately
Saffron
Salt
Shallow metal casserole or a clay pot if you are using a gas stove

Preliminary preparations
Remove the meat from the duck legs
Add the duck meat chunks with the duck lard to the pan on the stove (medium heat) until the grease is melted and the meat is browned. Remove the meat and put it aside. Remove excess fat from the pan.
Fry green peppers (low to medium heat) in the duck fat until browned. (Add olive oil if needed to cover the bottom of the pan.) Put aside.
Fry cloves for 2 minutes over low heat, and then add cayenne pepper, shallots, and onion. Cook for 5 more minutes over low to medium heat, then add tomato and salt, and cook for 5 more minutes. Add shitake mushrooms, stir gently, and cook for 10 minutes. Remove cayenne pepper from pan.
35 to 40 minutes before the rice is to be served
Be sure oven is preheated (200 degrees Celsius/392 degrees Fahrenheit)
Heat vegetable broth at 90 to 100 degrees Celsius (194 to 212 degrees Fahrenheit), adding two to three pinches of saffron.
Add all vegetables and meat to the pan and bring to a boil over high heat.
Add rice when grease is boiling. Mix, stir, and fry rice with ingredients for 2 minutes.
Add warm vegetable stock (1.75 parts broth to 1 part rice)**, stir until boiling. Add salt to taste.
Put casserole into the oven and cook for 25 minutes on the middle rack at 200 Celsius (392 Fahrenheit).
Remove the casserole from oven, cover with lid or cloth. Allow it rest for 10 minutes.
Ready to serve with a San Roman red wine from Spain's Toro region
* Duck confit is a method for cooking duck meat in its own fat resulting in tender and flavorful meat ready to be preserved.
** 3.5 cups of broth for 2 cups of rice