AO VET Community Development Commission Chairperson Peirone reelected
Giving back to a "
great organization
"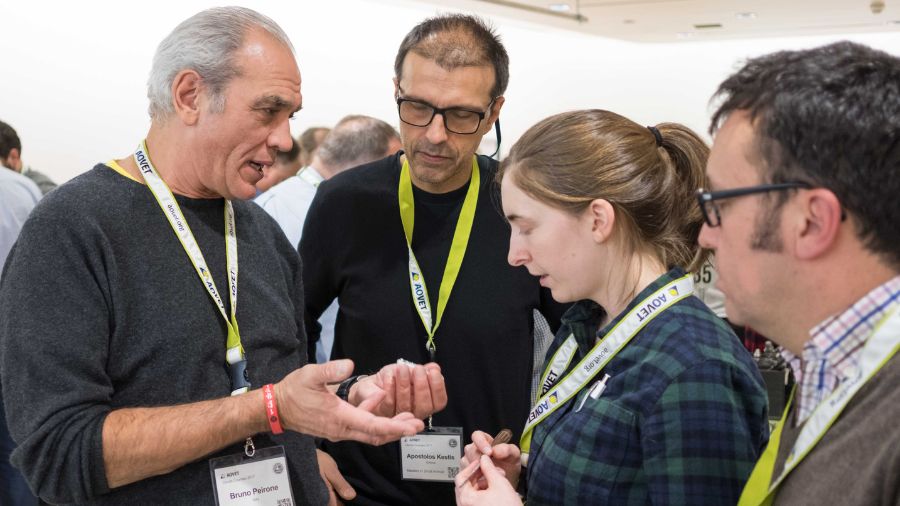 For recently reelected AO VET Community Development Commission Chairperson Bruno Peirone, being part of AO VET leadership is opportunity to give back to a "great organization" for all that it has given him over the course of nearly three decades.
Peirone is a professor of orthopaedic surgery in the University of Turin (UniTo) Department of Veterinary Sciences in Italy, director of UniTo's Postgraduate School of Surgery and School of Veterinary Medicine Clinical Department and has been a visiting professor at the University of Cambridge (United Kingdom), the University of Zurich (Switzerland), and the University of Missouri (United States). In addition to his AO VET role, he is president of the European Society of Veterinary Orthopaedics and Traumatology (ESVOT) and is a reviewer for VCOT journal, Veterinary Surgery, and Veterinaria.
Since becoming involved in AO VET in 1993, Peirone has served on the AO VET International Board (AO VETIB), as chairperson of the AO VET Education Commission and the AO VET European Board, and as faculty and chairperson for AO VET courses worldwide.
"I have received so much from the AO and AO VET in terms of knowledge, friendship and international exposure that I now would like to give back to this great organization," he said. "Especially in these challenging times, I believe my broad experience as a professor and teacher of young veterinary surgeons at university, my international involvement with organizations such as the ESVOT and the Italian Companion Animal Veterinary Association (SCIVAC), and good relationships with veterinary surgery colleagues around the world are of great benefit to AO VET community development."
Peirone said his previous AO VETIB, faculty, and course chairperson experiences have given him a very good understanding of AO VET members' needs going into his first term as AO VET Community Development chairperson. His first term highlighted the importance of AO VET's "massive digital transformation" and the ongoing need to provide members with new benefits and value.
"The AO VET Community Development Commission has played a relevant role, contributing to the success of myAO, the AO's digital gateway to expertise, education, and innovation," he explained. "In fact, AO VET has over 4,000 active myAO users and our Small Animal Fracture Treatment group discussion is one of the most active myAO groups across all AO clinical specialties—and many other groups are on the right track."

Maintaining a loyal and engaged community
AO VET today has nearly 2,000 members, a good result according to Peirone. But challenges remain.
Maintaining and cascading AO VET's traditional values and the organizations prestige—while adapting to ever-changing global circumstances and the needs of a new generation of veterinary surgeons and remaining attractive to earlier generations—is key, Peirone believes.
"In the past two years, digital learning and online educational opportunities have reached a new level. It is essential that AO VET remains at the top of the global veterinary community's mind and is positioned as the best-in-class educational organization world-wide," he said.
The strategic role of community development at AO VET
Community development and education go hand in hand, Peirone emphasized.
"We must ensure coherent, attractive promotion of our educational offerings and work closely with the AO VET Education Commission," he said, adding that this means positioning AO VET as the gold-standard in veterinary surgical education across the regions, collaborating with the regions to meet their needs, and continuing to develop new, relevant educational content," said Peirone, noting that he supports consistent efforts to fulfill the AO mission in low- and middle income countries, reaching out to universities and other professional organizations, focusing on engaging the emerging generation of veterinary surgeons who will be AO VET's future key opinion leaders, and fostering relationships with community development commissions across the AO cross-divisionally to ensure that AO VET's voice is heard.