myAO digital platform amplifies engagement and interaction of veterinary orthopedic surgeons on a global scale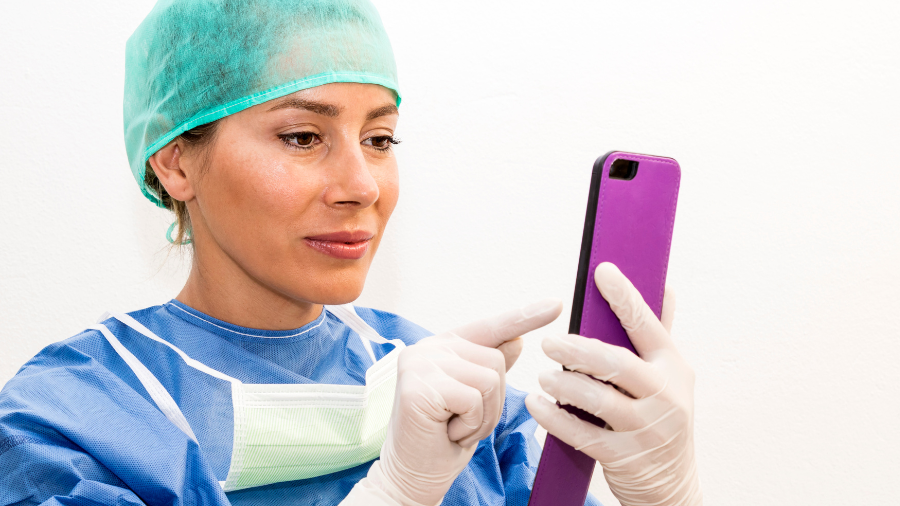 myAO—the AO's secure digital gateway to expertise, education, and innovation, and the world's fastest growing, most relevant digital network of trauma and orthopedic surgeons—today brings together a community of surgeons from around the world, including including 4,300-plus veterinary surgeons.
Originally launched in 2019 to support and connect the AO's global network of health care professionals, myAO was updated in 2021 with an array of new features including clinical case sharing, a built-in search and secure messenger functions, and the integration of AO events. The platform reached over 51,000 surgeons—including an ever-increasing number of veterinary surgeons—in early 2022.
The public myAO discussion groups are a clear value add, allowing surgeons to engage with peers and thought leaders worldwide. Among the many active groups, the Small Animal Fracture Treatment and Complications—Small Animals groups are especially active and dynamic, bringing hundreds of surgeons together around interesting case discussions and continuous learning opportunities.
Case sharing and discussions in the myAO veterinary community
The Small Animal Fracture Treatment group hosts over 1,000 surgeons from all corners of the world.
With a focus on sharing interesting clinical cases about small animal veterinary surgery and encouraging active discussions about relevant topics the group is moderated by a dedicated group of AO VET faculty members.
The Complications—Small Animals group is another extremely active veterinary group on myAO, with more than 650 participants sharing questions, clinical cases, and articles, and engaging to advance AO VET's purpose of improving patient outcomes.
The myAO advantage
It isn't always easy to openly discuss topics like complications and worst-case scenarios, but myAO provides a secure place to exchange knowledge with peers and experts, including the possibility to share cases anonymously and ask for a second opinion.
"On myAO, surgeons can discuss taboos, which are those cases that didn't go well—a case with complications. These are the cases that you wouldn't normally present in a big auditorium because it's about your reputation," said Complications—Small Animals group moderator Peirone, who is chairperson of the AO VET Community Development Commission and president of the European Society of Veterinary Orthopaedics and Traumatology (ESVOT).
Peirone said that because myAO is a global community, it reduces the distance between members and provides greater accessibility to the resources—including expertise—that veterinary orthopedic surgeons need.
"Our clinical division is a benchmark for the others: Most of AO VET's myAO users are younger than 40. They are digital natives who are used to using websites and apps to exchange knowledge," he said.
AO VET Europe and Southern Africa (AO VETESA) Chairperson Ignacio "Nacho" Calvo said the myAO veterinary platform represents yet another AO VET-driven improvement in veterinary orthopedic education. This achievement is in line with the AO mission of promoting excellence in patient care and outcomes in trauma and musculoskeletal disorders.
"An online platform is different than a face-to-face event, as online platforms typically offer fewer opportunities for faculty to interact with course participants," said Calvo, noting that myAO fills that gap. "AO VET faculty have been able to offer more interaction by being present on myAO, where verified surgeons can contact each other on a secure platform. As a result, online learning learning is now more accessible and interactive than ever."
CaseFolio joins myAO lineup of features
myAO's latest feature, CaseFolio, a secure, on-the-go clinical portfolio, joined this September the lineup of features making surgeons' lives easier. Designed with surgeons from across the AO's wide global network on the basis of community feedback, CaseFolio assists surgeons with their daily practice by providing a secure, easy, and organized way to manage their clinical images and cases.
CaseFolio gives myAO users direct access to their portfolios of scans and clinical videos—from anywhere and on all devices—and makes it easy for them to access important information outside of their hospital databases.
Moreover, CaseFolio is a safer, more compliant way to share clinical information and data—including clinical images—with the myAO network as well as surgeons outside of the network. Just like WhatsApp—but better—CaseFolio features a simplified case structure for organizing information, editing tools including free writing, black-and-white inversion, and no third-party data sharing.
Presenting cases to colleagues or at events like congresses will be a snap with CaseFolio: A structured case could be exported in just a few clicks, saving time without compromising security around private, sensitive data. The case export feature is set to be announced at the end of this year.