Endangered African penguin gets new lease on life, thanks to AO VET's Vanessa Ferraz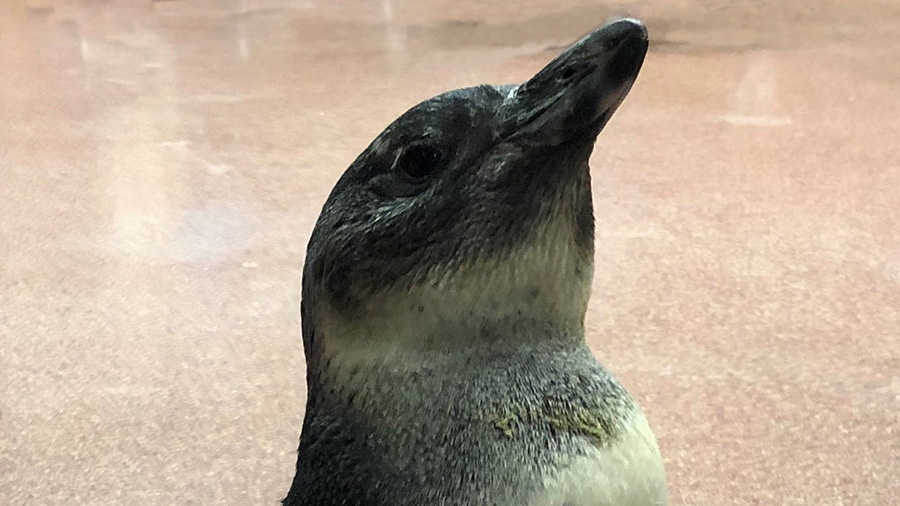 To learn more about avian and exotics orthopedics, please visit Vanessa Ferraz' group on Facebook.
An element of urgency
Adding an element of urgency to the case is the fact that the African black-footed penguin is classified as endangered by the International Union for Conservation of Nature (IUCN) Red List: In the past 50 years, the global population of African black-footed penguins has declined more than 80 percent, due primarily to overexploitation for food, habitat modification, oil spills, and commercial fishing as a competitor for food resources. Today, only about 50,000 mature African penguins exist worldwide, and those like the chick treated by Ferraz play an important role in zoos' breeding and educational efforts.
"Ever since I graduated from veterinary school, I've focused my research on exotic orthopedic surgery," Ferraz said, explaining that since 2005 she has treated cockatoos, swans, geese, ducks, and penguins with the same leg abnormality as the African penguin chick in Florida. "Penguins are always more complicated because they have a big risk of getting fungal infections—and with this animal being endangered, there is additional pressure."
Additionally, because penguins are a "top-heavy" species, they face pain and suffering with a slipped tendon. The problem is more frequent in production chickens and Ferraz hypothesizes that it's due to the animals growing too fast but could be caused in chickens and other birds by genetics or even infection.
"All kinds of things have been tried, even taping their legs together when they are very young, or suturing or fixing the tendons to the bones, for example," she says. "But the tendons are supposed to be mobile. This young penguin was already over 600 grams in weight."
Successful outcome
"We removed the fixator in less than 20 days and he was already walking a lot better. Once we removed the fixator, he was isolated for another week and then he was back with his penguin pod and doing very well," she explains.
Ultimately, the successful outcome came down to a combination of Ferraz's inventiveness and the AO principles related to anatomical positioning and preservation of the joint.
As treasured memento of the patient's successful treatment, zoo caretakers presented Ferraz with an original painting made by the penguin.
"They put nontoxic blue and orange paint—the official University of Florida colors—on his feet and had him walk on a canvas to create an original piece of art for me," she says.
To learn more about avian and exotics orthopedics, please visit Vanessa Ferraz' group on Facebook.