Call for applications: AO VET chairpersons for Asia Pacific and European Boards
AO VET seeks candidates for chairperson positions on the AO VET Asia Pacific Board and the AO VET European Board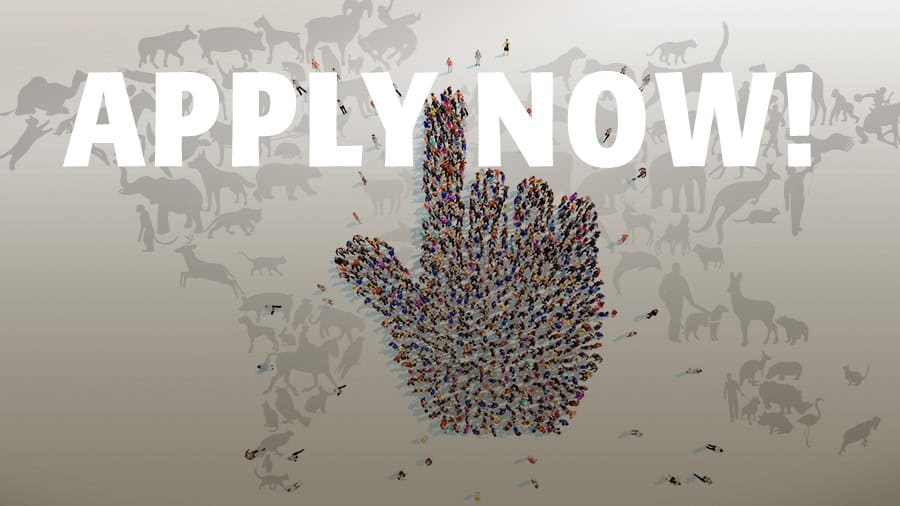 Don't miss this opportunity to help lead AO VET into the future! For the position of AO VET Research and Development Commission Chairperson, AO VET seeks highly motivated individuals dedicated to sharing and encouraging ideas across professional and cultural boundaries. The successful applicant will lead the Research and Development Commission members. Applicants need to be able to work in a multicultural environment with no travel restrictions, and are expected to have the vision to lead and contribute to AO VET in setting new standards and in positioning AO VET as the global leader in animal trauma care.
AO VET invites potential candidates who fulfill the requirements provided in the job descriptions to submit their completed applications by 23:55 Central European Time (CET), February 1, 2021, to AO VET Executive Director Eberhard Denk at eberhard.denk@aovet.org.
Eligibility:
Please see the job descriptions for details of the AO VET Research and Development Commission Chairperson.
Term:
Four-year, non-renewable term (July 2021–June 2025); The following position holder (as of July 2025 onward) is expected have a standard three-year term which is renewable once by election.
Note: the AO VET International Board decided in June 2020 to stagger the terms for its members so that fewer officer positions expire and roll off of the board at the same time. Therefore, the terms of the next chairs of the AO VET Education Commission and the AO VET Research and Development Commission do not follow the typical three-year term schedule.
Required Documents:
To apply, please submit the following documents and clearly indicate that you are applying for the position of AO VET Research and Development Commission Chairperson:
The

AO VET Summary of Curriculum Vitae Form

with a recent, passport-size portrait photograph. If you have any difficulty uploading your photo, please forward a photo of yourself in one of the common electronic formats (e.g. JPEG or BMP) along with your application.
A signed letter of intent (three pages maximum) describing your goals and priorities
Signed

AO Foundation Code of Ethics and Conduct

Optional: complete professional curriculum vitae
How will my application be processed?
Please submit your documents via e-mail to eberhard.denk@aovet.org.
All applications will be treated as strictly confidential.
The AO VET International Board acts as the AO VET Nominating Committee and will evaluate applicants' credentials and eligibility and establish a list of qualified candidates for election.
Who gets to cast a vote?
The electorate for AO VET officer positions consists of:
Voting members of the AO VET International Board
Voting members of the AO VET regional boards
Voting members of the AO VET global commissions
The successful candidates will be announced in early 2021 and will assume their positions as chairperson in July 2021.
Outlook on further upcoming AO VET elections
Please be informed that over the next months, several other AO VET governance positions will be up for election. Click here for a timeline for these elections.
Please note that these elections will be conducted in a staggered manner so that candidates can apply for several positions (one after another). There will be always at least one month (30 days) for the call for applications, so that candidates have sufficient time to prepare their application packages.
Please click here for an overview on the eligibility and electorate for each of these upcoming elections.
Thank you for your interest in—and your support of—AO VET. We wish the applicants every success!
Sincerely,
Your AO VET team