Clinical Evidence
With a team of data managers, physicians, medical statisticians and statistical programmers, and medical writers, Clinical Science supports innovation translation at the AO with clinical evidence grounded in sound scientific methodology. In close collaboration with other AO ITC business units, Clinical Science is part of an efficient pathway to transform ideas into published clinical evidence.
Aside from providing internal services in methodological, statistical, literature, and regulatory support of clinical studies, Clinical Science has been the driving force behind the newly launched AO Global Data initiative.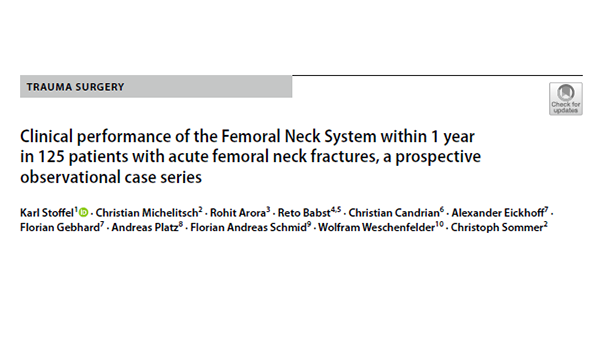 Clinical performance of the Femoral Neck System
Read about the first prospective, observational study on the FNS in a series of 125 patients followed up to one year.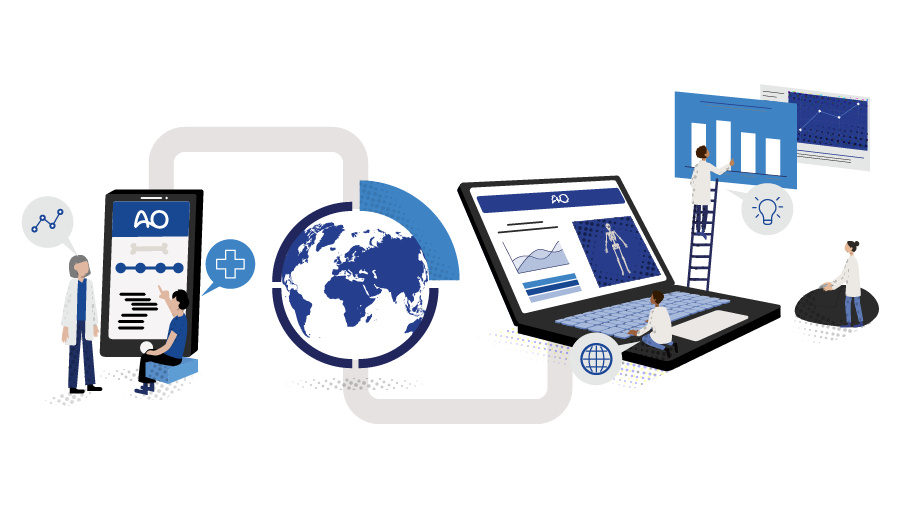 Dedicated to driving research and improving patient outcomes in your field worldwide.
You might also be interested in
Strengthening innovation within the AO

See how the AO ITC boosts the AO's innovation potential and delivers results for patients across the globe.

2021 Update from the SDSTF

The AO TC Smart Digital Solution Task Force is continuing to assess available technologies.