Advances in reverse shoulder arthroplasty—article now online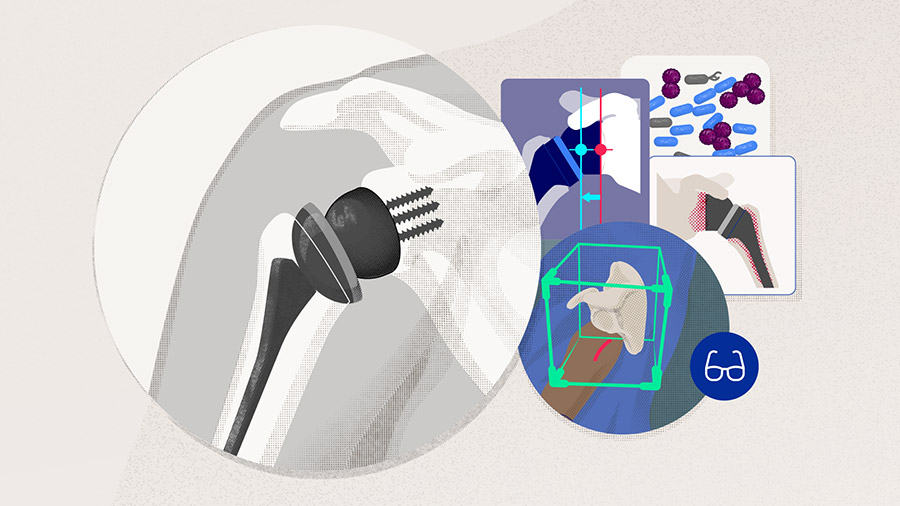 Innovative surgical techniques and a systematic approach to prevent infection empower surgeons to improve the clinical success of reverse shoulder arthroplasty.
Reverse shoulder arthroplasty (RSA) may be the method of choice for the treatment of shoulder arthritis when rotator cuff function is severely limited or absent, and is also a promising approach for complex proximal humeral fractures in the elderly.
The complexity of the surgical technique, the impact of the implant design on shoulder biomechanics, and the susceptibility to infection pose special challenges to the surgeon. In AO Recon's new publication, expert surgeons give an overview of current best practice and available treatment options.
In part 1, Markus Scheibel and Jan-Philipp Imiolczyk discuss the concept and practice of adopting lateralization techniques on the glenoid and humeral sides of a reverse shoulder replacement including targeted improvements and possible complications.
In part 2, Ashish Gupta picks up on the increasingly important role of computer-assisted and image-guided surgery describing the value of mixed reality-assisted implantation of the glenoid components and evaluating the impact of precision on implant survivorship.
In part 3, Simon Lambert introduces concepts to prevent infection which appears to be a more common concern in reverse than in anatomical shoulder arthroplasty, and he suggests steps to follow before, during and after RSA surgery.
---
Browse the library for other clinical topics.
Please note that you need to log in with your AO credentials to read the full articles.