AO Recon Clinical library and tools
Our various resources are here to support you in developing your competencies as an arthroplasty surgeon.
Expert Scientific Articles
A comprehensive deep dive into specific clinical topics, surgical practice, and cutting-edge research.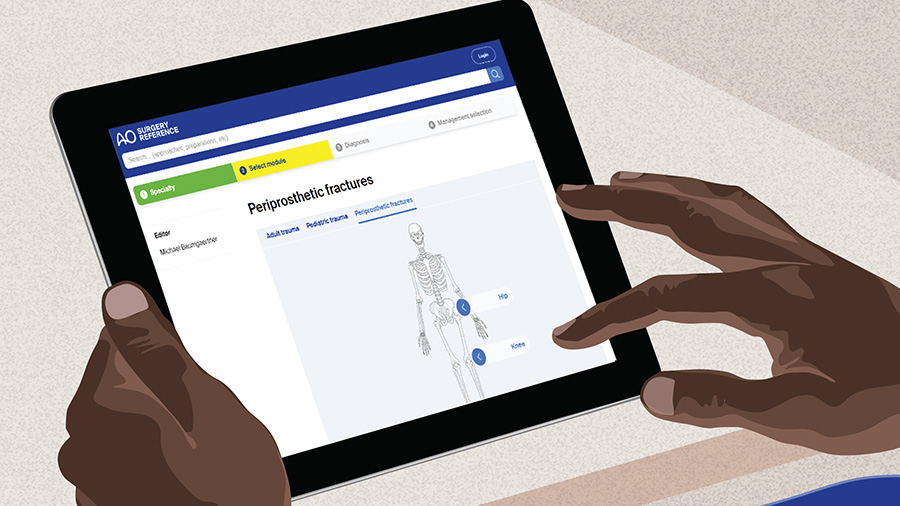 AO Surgery Reference
Consult this powerful online reference supporting you step by step from patient assessment to aftercare of periprosthetic fractures.

Unified Classification System (UCS)
Code periprosthetic fractures of shoulder, elbow, wrist, hip, knee and ankle.